Why is Jodie Comer Being Canceled? She Might Have a Pro-Trump Boyfriend
Jodie Comer is facing intense backlash this morning as unsubstantiated rumors she is dating a Trump supporter spread on Twitter.
The Killing Eve star, 27, began trending as fans speculated about her love life, with details emerging about her apparent boyfriend that have angered fans, with many calling for her to be canceled.
The British actress has been vocal in her support of the Black Lives Matter movement, mostly on her Instagram stories. She also just participated in Pride Inside, an online festival set up by Amnesty International, UK Black Pride, ParaPride, Gendered Intelligence and Stonewall.
However, many on social media are now accusing her of "performative activism" for dating someone whose political affiliations they deem would put him at odds with those beliefs.
Newsweek has reached out to Comer's representatives for comment.
Twitter users have claimed that Jodie Comer is reportedly in a relationship a Republican named James Burke.
One angry tweet with more than 1,000 likes reads: "Jodie Comer dating a Trump supporter, while she's portraying an LGBT character and reading poetry as an "ally" is not only wrong but disgusting. Also her posts about BLM now look like performance activism."
While another added: "jodie comer actually scare me bc she'll be the biggest advocate for gay/trans rights, anti racism and womens rights but then date a man who believes in nothing of the sort. is she okay?"
One thread claims to have "receipts" as proof of them dating.
Many others have criticized the attacks against Comer online, saying that the actress shouldn't be subjected to a witch-hunt on social media based on pure speculation or just because she might be in a relationship with someone who holds views contrary to their own.
One person tweeted: "Logs on to twitter. Wonders who is cancelled today. Ah, the insanely talented Jodie Comer for *checks notes* allegedly dating someone not on the approved list. Looking at the comments on the hash tag I'm undecided as to whether this is fascism or plain old online bullying."
Another person wrote: "so everyone is cancelling jodie comer for dating a republican...yet no one knows if the name they have matches up to the guy she was photographed with?? so without any actual evidence the internet is "cancelling" another celebrity,, worms for brains."
Comer, who rose to global prominence playing Vilannelle in the award-winning spy drama Killing Eve alongside Sandra Oh, has always kept her personal life private but revealed she was in a relationship in the April edition of British Vogue.
When asked about being in love, she admitted: "I'm very much in it. I think love's the best. I'd been single for a while and just kind of going with the flow and doing my thing. That's the thing, isn't it?"
She added: "When you're relaxed and letting the universe do what it's doing, things kind of fall into place. Which is very much what happened."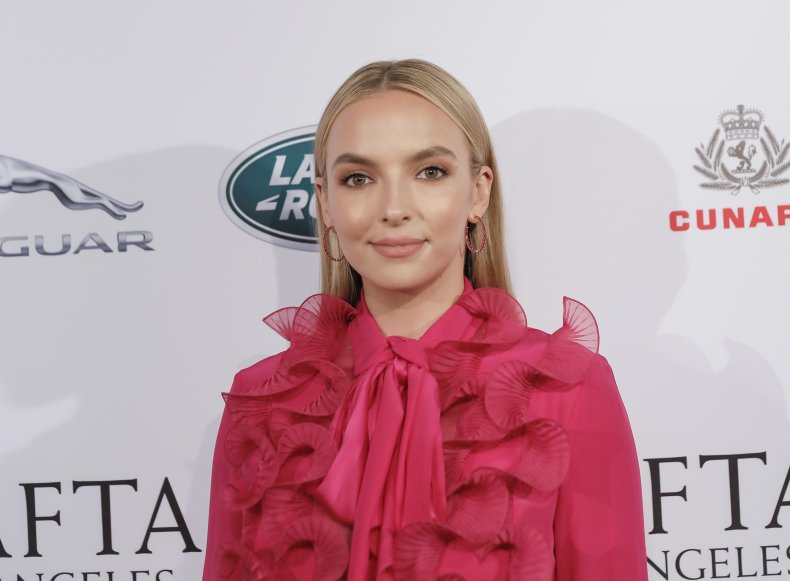 At the time, she said the relationship was "fairly new."
The star, who is also known for her role in BBC's Doctor Foster, is currently taking somewhat of a break from social media and has deactivated her twitter account and not posted on Instagram since May.
"Until I get some self-control and manage not to go and seek out negative things on social media, I think it's best for me to take a little step back," she told Ok! Magazine. "Also now, in this time, I am trying to be a little bit conscious of what I use it for," she added.
"It feels a bit wrong to me to be doing any sort of self-promotion at the moment, so I'm trying to be a little bit wary of that, while also being communicative and speaking to people."