Jodie Foster's Empty Cultural Moment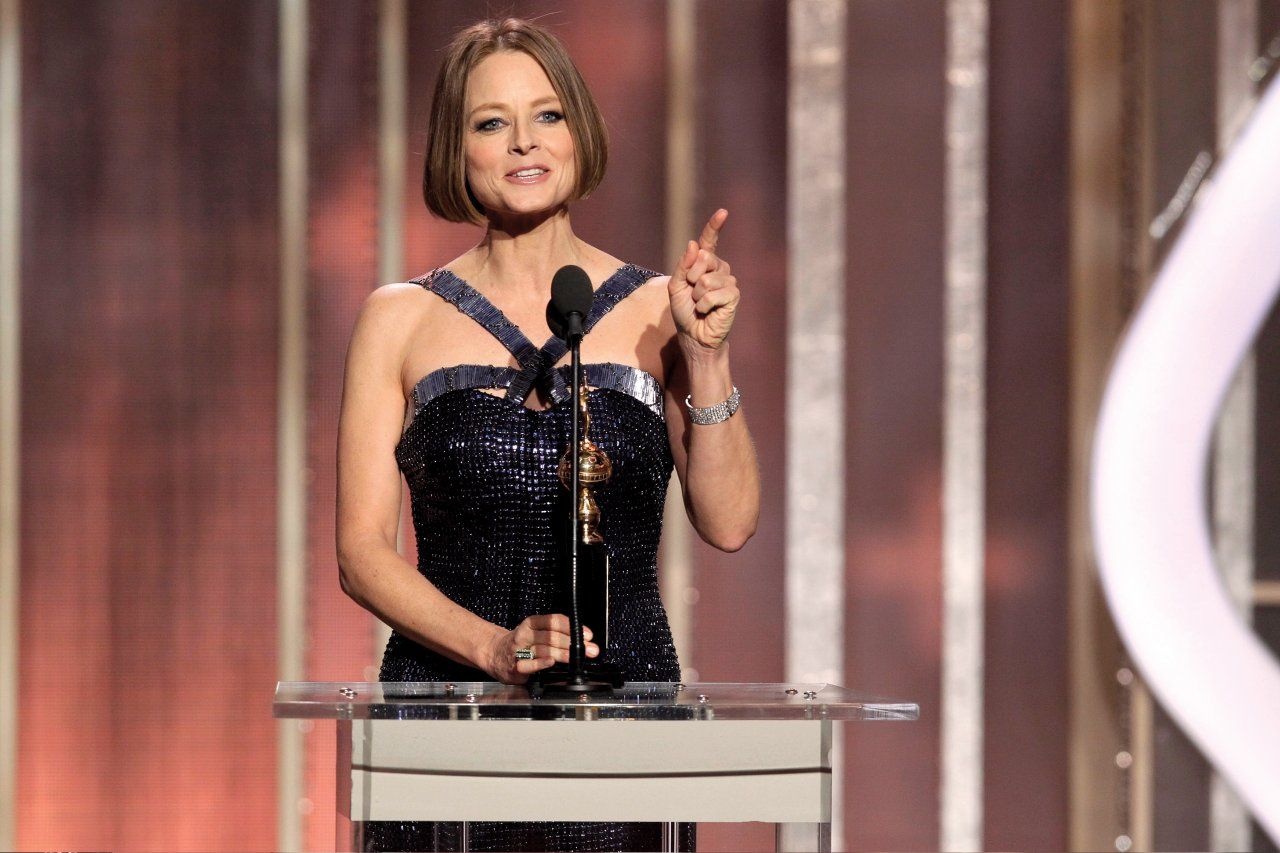 She last directed a film called The Beaver, in which Mel Gibson communicates through a rodent hand puppet, but this didn't deter Golden Globes judges from presenting actress Jodie Foster with the 2013 Cecil B. DeMille Award, in recognition of "outstanding contributions to the world of entertainment." In a show of appreciation, Foster treated 20 million television viewers to a rambling, seven-minute acceptance speech during which she probably came out of the closet, possibly retired from acting, and surely confused her fans.
Within minutes, the Twitter brigades were parsing Foster's every on-stage utterance. Journalists spoke effusively of her "bravery" (Chicago Sun-Times) and her "strength and courage to be authentic" (The Huffington Post). During her sermon, NBC cameras hunted for weepy stars—this was a cultural moment—
training them on Kate Hudson, Emily 
Deschanel, Marion Cotillard, and Anne Hathaway, as eyeliner ran and eyes welled with tears. Backstage, actress Lena Dunham told reporters that the speech was "mind-blowingly beautiful" and "complex" and "wasn't trying to hand you one moral."
The rest of America seemed to miss Foster's mind-blowing complexity. CNN host Piers Morgan, never one to ignore a passing bandwagon, tweeted that he had "no idea what the hell Jodie Foster just did—but it was brilliant," demonstrating Hollywood's promiscuity in praising its own, often for reasons it doesn't understand.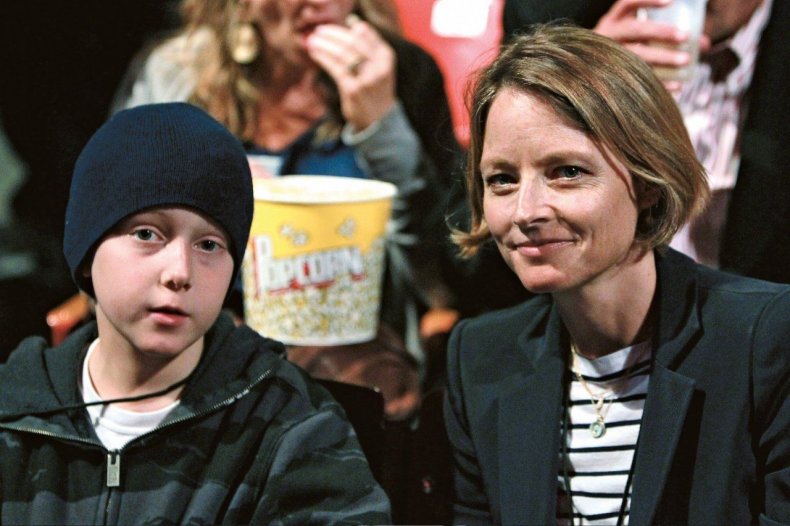 Talking past ordinary Americans, and standing before millions, Foster rambled about the importance of "privacy" (while introducing her previously anonymous children to the cameras). "Someday, in the future," she declared, "people will look back and remember how beautiful it once was," before the rapacious gossip press destroyed the simplicity of American celebrity. She made nod-and-wink references to her sexuality, leading to breathless news reports that she "came out of the closet" on national television. Well, maybe. In 2007 Foster publicly acknowledged her female partner, leading London's Independent to shrug that it was "hardly a secret in Hollywood that Jodie Foster is gay." Even prior to her comments, websites like IMDB and Wikipedia listed Foster as "in a relationship" with film producer Cydney Bernard.
Regardless of such niggling details, did anyone really believe this revelation, in 2013, would significantly hinder Foster's career? Like a university professor who converts to fascism only after being granted tenure, no one could punish her now; she was, let's remember, receiving a lifetime-achievement gong. From the dais, she acknowledged her friendship with Mel Gibson—the closest she came to an actual demonstration of bravery—who has been credibly accused of anti-Semitism, violence against women, and religious extremism. But Gibson still managed a ticket to the Golden Globes, for he too has Hollywood tenure.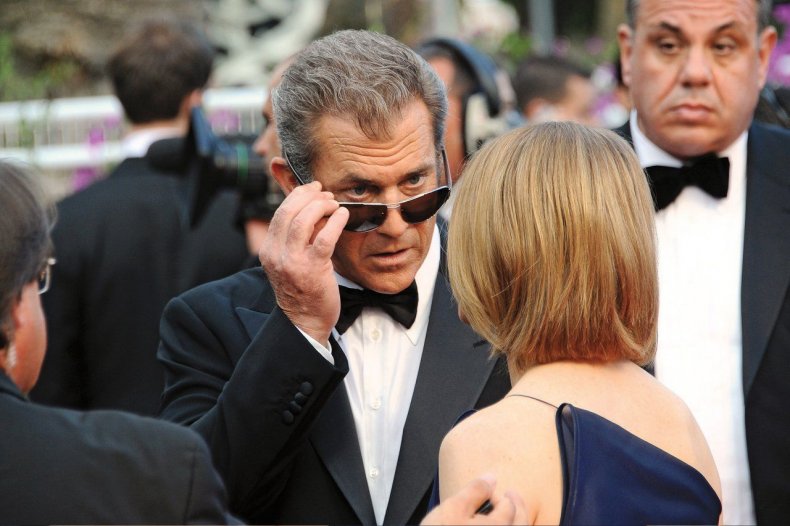 These days, thankfully, it's those unaccepting of homosexuality who are more likely to see their careers damaged—provided they're untenured. In 2007 actor Isaiah Washington used a Golden Globes press conference to deny that he had directed an antigay slur at his Grey's Anatomy costar T.R. Knight, while again repeating the offending slur. Washington was soon fired from the show and his career evaporated, leading the New York Daily News to conclude in 2009 that "homophobic comments make for bad career moves."
The coherent bits of Foster's speech—clichéd attacks on reality television, "selling out," and the paparazzi—might have impressed her fellow actors, but there's nothing that provokes American cynicism more than a roomful of attractive millionaires, swathed in Vera Wang dresses and Tom Ford tuxedos, complaining about fame and confusing solipsism for bravery.
Jodie Foster's Empty Cultural Moment | Culture