Jody Haskin: Manhunt for Sex Offender Stepfather Wanted Over Abduction of Colorado Girl Raeanna Rosencrans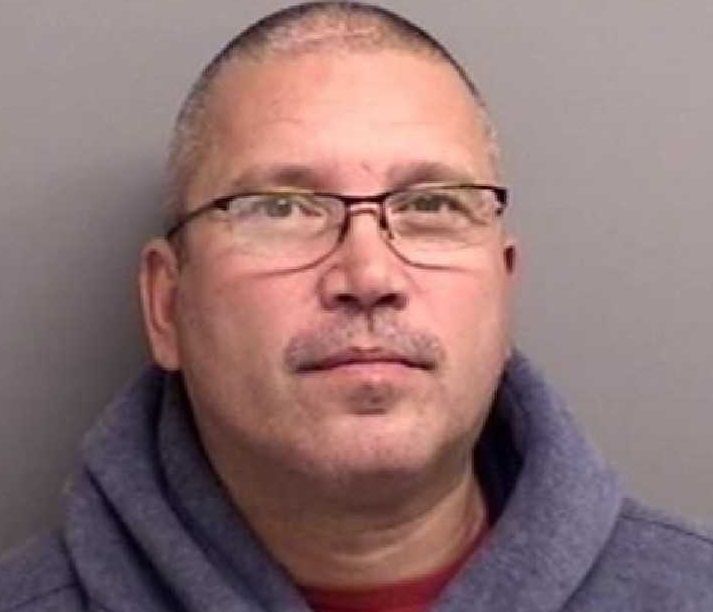 A 12-year-old girl who was abducted as she walked home from school in Colorado has been found safe as police continue the search for her stepfather.
Raeanna Rosencrans was found safe at a Walmart in Rifle, Colorado, following an Amber Alert issued by police after she got into a vehicle around 3 p.m. on Wednesday (April 25).
Following the search for the girl, who is described as "developmentally delayed, but high functioning," she was eventually found at around 10 p.m. on Thursday night.
"She appears to be physically unharmed, but was transported to a local hospital to be checked out," Grand Junction Police said in a statement.
Police previously named the girl's stepfather, 47-year-old Jody Haskin, as the suspect in the kidnapping investigation. Haskin, a registered sex offender, has still not been located.
Officers are still "actively searching" for Haskin as he is wanted on one count of second degree kidnapping and are continuing to appeal for help from the public to locate him. Haskin is the 12-year-old's stepfather, but he doesn't have any parental rights to her.
Police previously said the suspect inside the vehicle called Raeanna by her name before she got into the car. The vehicle was later found in the Rifle Walmart car park, but no one was inside.
"We were able to identify leads that indicated Jody Haskin may be traveling in a family member's vehicle which matched the description of the car witnessed in the abduction," said Grand Junction Interim Police Chief Mike Nordine, reports CBS Denver.
Grand Junction Police said they believe Haskin may be in possession of camping equipment and have asked the public to "please be vigilant for anything suspicious in your surroundings." Police said Haskin also has connections in North Dakota.
Haskin is a white male, approximately 6 feet, 215 pounds, balding, with brown eyes and glasses. Haskin is a registered sex offender, and currently has a warrant for his arrest for sex assault on a child out of the Grand Junction Police Department.
"We are deeply grateful for the cooperation and support of the community, the media, and all of the partnering law enforcement agencies who aided in the safe return of Raeanna," the department added.
Police have set up a dedicated tip line specifically for this investigation. If you have any valuable information that could lead to the location of Haskin, please call (970)549-5656.