Meet Joe Alwyn From 'Conversations With Friends'
After two years of waiting, Conversations With Friends is finally streaming on Hulu and the BBC iPlayer now. Hot on the heels of the hugely successful Normal People, Conversations With Friends is the second of Sally Rooney's novels to be brought to the small screen.
Bringing the much-loved story to life are Alison Oliver, Joe Alwyn, Jemima Kirke, and Sasha Lane. In particular, fans have been commenting on Alwyn's performance as the lead love interest, Nick Conway, from swooning over his good looks to his Irish accent.
So, who is Joe Alwyn? Newsweek has everything you need to know about him.
Meet Joe Alwyn From Conversations With Friends
Joe Alwyn, 31, is an English actor from Tunbridge Wells, Kent who grew up in North London. No, not like Nick in Conversations With Friends—Alwyn is not Irish. Some viewers may find that hard to believe, others not so much.
Alwyn has been acting from a young age, joining the National Youth Theatre as a child before studying English literature and drama at the University of Bristol. He then went on to study acting at the Central School of Speech and Drama.
He is best known for his role as English statesman Robert Dudley in Mary Queen of Scots, starring opposite Margot Robbie as Elizabeth and Saoirse Ronan as Queen Mary. For his performance, Alwyn won the prestigious Trophée Chopard at the 2018 Cannes Film Festival alongside Elizabeth Debicki.
Alwyn is also well recognized for playing Samuel Masham in The Favourite, appearing alongside Olivia Colman, Rachel Weisz, Emma Stone, and Nicholas Hoult. The film went on to earn 10 nominations at the 91st Academy Awards, including Best Picture.
His first major role was as Billy Lynn in Ang Lee's 2016 war film, Billy Lynn's Long Halftime Walk. For what was his first feature film debut, he starred alongside Kristen Stewart, Steve Martin, Ben Platt and Chris Tucker.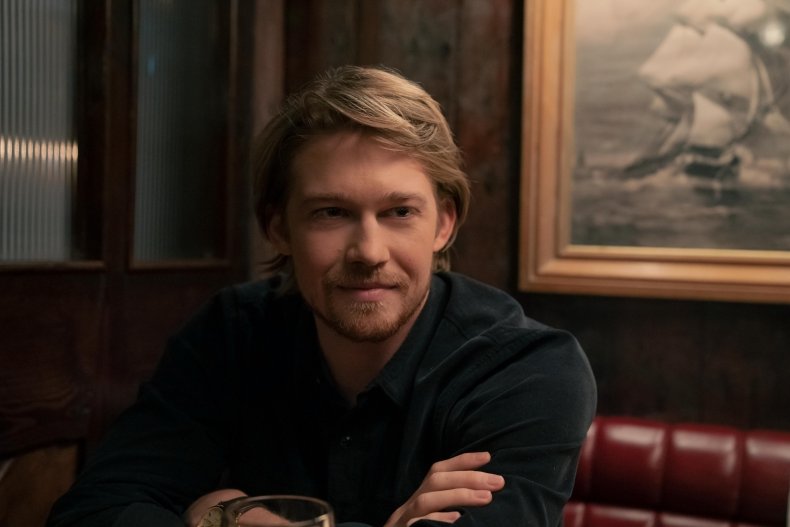 Alwyn has also appeared in the films Boy Erased, Operation Finale, and Harriet.
Alwyn marks his return to television after three years, as Nick in Conversations With Friends. The last series he starred in was Steven Knight's miniseries A Christmas Carol as Bob Cratchit.
Conversations With Friends also marks Alwyn's first leading role since 2016 but not to worry, Alwyn has plenty of projects lined up.
He will star in Lena Dunham's upcoming comedy Catherine, Called Birdy as well as opposite Margaret Qualley in the romantic thriller film Stars at Noon.
He was recently cast as Laertes in Aneil Karia's modern adaptation of Shakespeare's Hamlet. He will appear opposite Riz Ahmed and Morfydd Clark.
Alwyn is also the boyfriend of superstar Taylor Swift. He has even co-written some of her songs, under the name William Bowery, most notably on her recent albums, Folklore and Evermore.
Taylor Swift fans will be keen to know he co-wrote or co-produced the songs "Exile," "My Tears Ricochet," "August," and "Betty" on Folklore. He, alongside Taylor and her team, went on to win the Grammy Award for Album of the Year at the 63rd Annual Grammy Awards in 2021.
He also co-wrote "Champagne Problems," "Coney Island" and "Evermore."
Alwyn has a musical history in his family. His great-grandfather was English composer William Alwyn.
Joe Alwyn also played guitar and was a part of a band at school.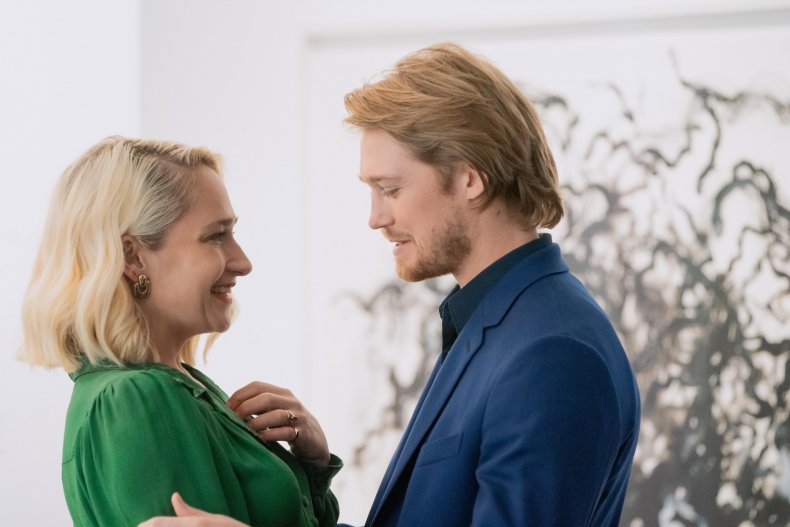 Alwyn is notoriously private and very little is known about his personal life, something he has been open about in numerous interviews.
Speaking recently to Elle UK, Alwyn explained: "It's not really [because I] want to be guarded and private, it's more a response to something else. We live in a culture that is so increasingly intrusive... The more you give—and frankly, even if you don't give it—something will be taken."
As for taking on the role of Nick in Conversations With Friends, Alwyn told Entertainment Weekly: "I was aware of the book. I'd read it when it came out. And I'd read Normal People too. I was a big fan of [Sally Rooney's] writing and just thought she was and is brilliant. And then when I saw Normal People, which I really loved, I remember thinking, 'I would love to be a part of a show like this.'
"And when Conversations With Friends came around, it was just one of those lovely special jobs where you get to work with the writer you love and the filmmaker [Lenny Abrahamson] you love. I felt very lucky to be part of that world."
Conversations With Friends is streaming on Hulu and the BBC iPlayer now.