Joe Amabile Slammed By 'Dancing with the Stars' Fans As He Advances in the Competition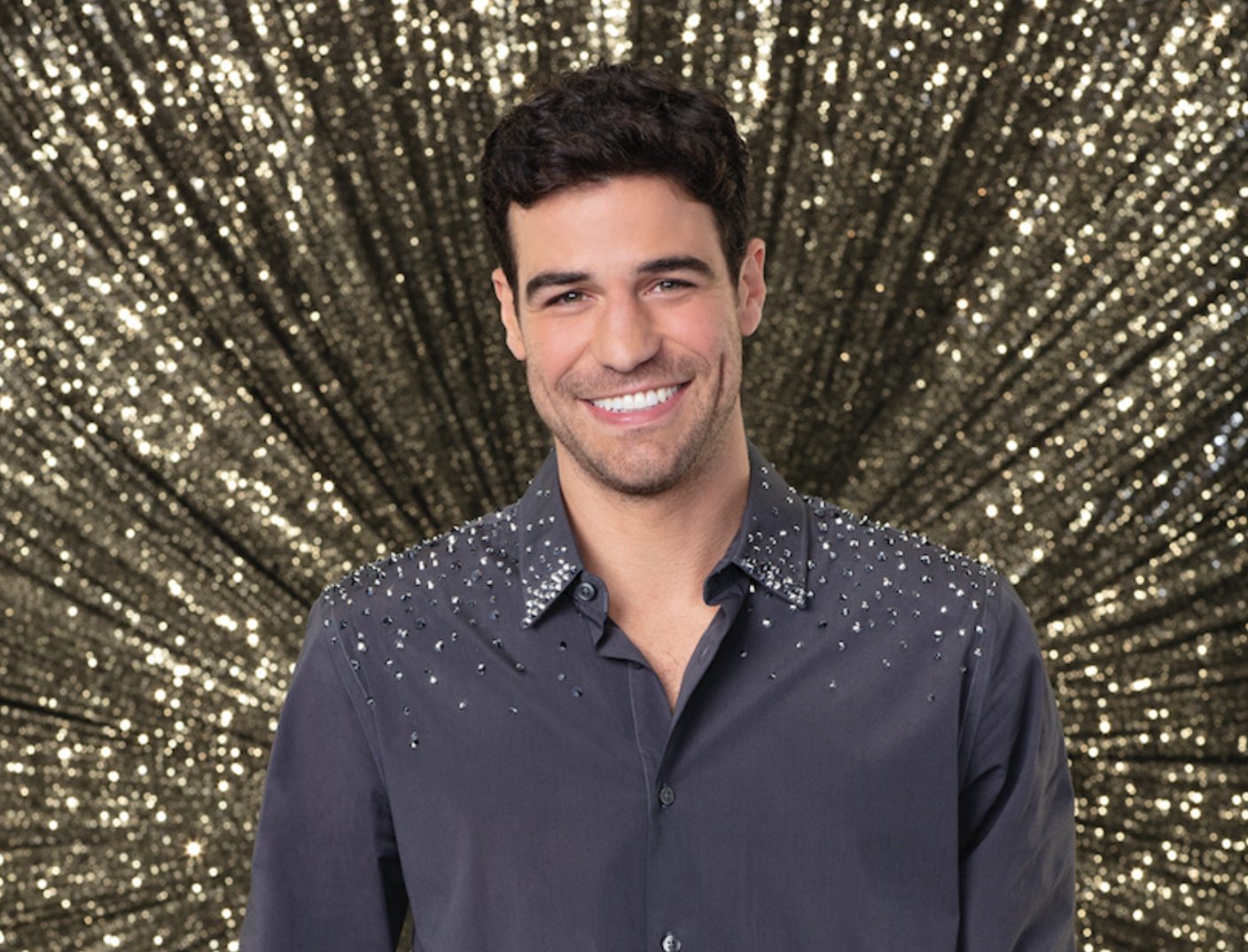 Dancing with the Stars has been quick to eliminate its weakest contestants in past seasons, from Mischa Barton in Season 22 and Kim Kardashian in Season 7. As Season 27 enters the semi-finals, the competition's poorest performer—Joe "Grocery Store Joe" Amabile—has managed to earn a spot to the disappointment of many fans.
Before joining Dancing with the Stars, Amabile was best known for appearing on The Bachelorette and Bachelor in Paradise. He's hit the dance floor week after week with partner Jenna Johnson, but the pair has failed to secure high marks from judges all season long. Despite this, Amabile's loyal fanbase—aka Bachelor Nation—has helped to secure his spot over more deserving celebrity contestants.
Monday's Country Night episode saw the eliminations of NFL alum DeMarcus Ware and The Dukes of Hazzard star John Schneider. Before this, viewers have had to say farewell to only female contestants. Former Olympic gymnast Mary Lou Retton exited after Week 6, R&B singer Tinashe left after Week 4, The Facts of Life actress Nancy McKeon was cut in Week 3, Paralympic alpine skier Danelle Umstead exited in Week 2 and comedian Nikki Glaser was given the boot in Week 1.
With these eliminations in mind, many Dancing with the Stars devotees subsequently shared their anger toward Amabile's ability to secure a spot in the semi-finals over more deserving contestants. Some fans have even pleaded for other viewers to stop voting for Amabile as well.
"I don't know who keeps voting for Grocery Store Joe on Dancing with the Stars but they need to stop," one fan tweeted. "I'm not knocking him as a person but his dancing skills are TERRIBLE, even he knows it. Put him out of his misery and just quit voting for him! Stop sending good couples home!"
"What is happening with Dancing with the Stars? Like I'm all about Joe trying his best and everything, but he should have gone home like the 3rd week," a second fan tweeted.
While one viewer elaborated on their frustration by suggesting how Amabile's "white male mediocrity" has managed to take "everything away from" them, another show devotee warned Bachelor Nation to "stay away" from the series since "good dancers are leaving because of" their support of Amabile.
Oddsmakers with Gold Derby have pegged Amabile as the contestant most likely to be cut for the last two weeks. On Monday, Gold Derby's Daniel Montgomery suggested Amabile was the "odds-on favorite to be sent home" even with "being safe every week...with low scores."
As many continue to count Amabile out, Bachelor host Chris Harrison predicted in September how the reality star would last several weeks. In an interview with People Now, Harrison explained why Amabile would make it to the "final four or five."
"He'll go far," Harrison, 47, said. "It's a little bit like the Emmys, it's a popularity contest. He is lovable, likable, he's going to give it his all."
Harrison continued, "He'll be terrible in a good way. These guys aren't meant to be great dancers. He can't dance!"