Joe Arpaio Files To Have Conviction Reversed For A Second Time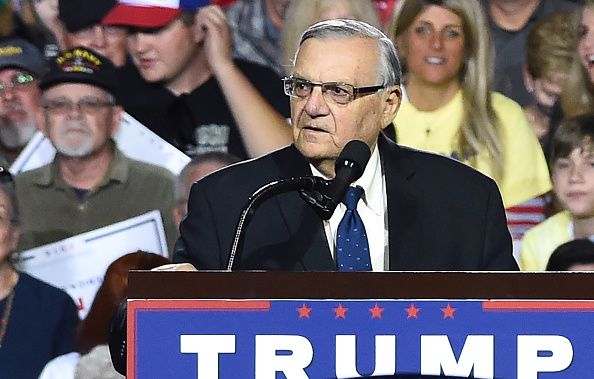 Former Maricopa County Sheriff Joe Arpaio has filed, again, to have a contempt of court conviction cleared before he starts campaigning to be Arizona's next senator.
Arpaio has filed an appeal against the U.S District Court, arguing that Judge Susan Bolton "refused to hear or rule on the Motion for New Trial," and that her "verdict was tainted with prejudice," after she found him in contempt of court for not agreeing to stop racially profiling Hispanic people at traffic stops for immigration checks.
Despite being pardoned by President Donald Trump in August, Bolton accepted that the former sheriff would not face sentencing, but did not vacate her ruling in October that he was found guilty.
The 85-year-old was known as "America's toughest sheriff" for his brutal treatment of prisoners. He once described one of the jails he ran as a "concentration camp" and many prisoners serving time in his jail committed suicide at a much higher rate than other county jails. He was convicted of contempt in July.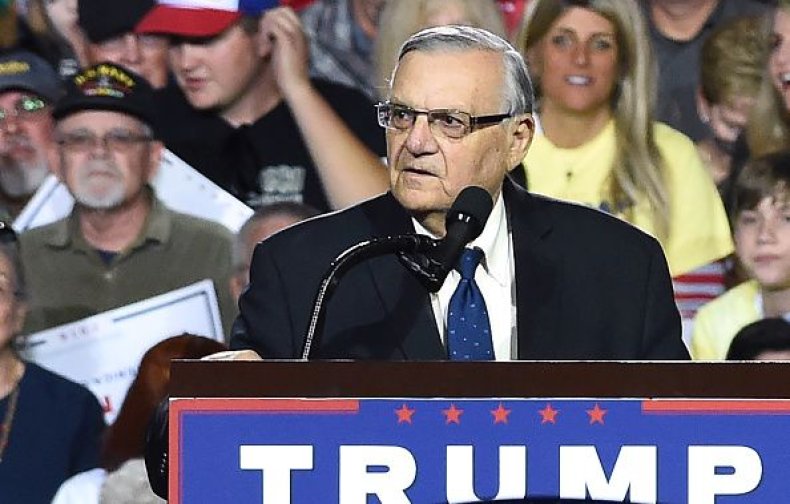 Arpaio, a Trump supporter, filed to run for the U.S. Senate this week after announcing his bid earlier this month.
"I'm going to have to work hard; you don't take anything for granted. But I would not be doing this if I thought that I could not win. I'm not here to get my name in the paper, I get that every day, anyway," he told the Washington Examiner.
Earlier this week, Arpaio recently found out he admitted guilt after accepting the pardon on a live MSNBC broadcast. When MSNBC's The Beat host, Ari Melber, asked why Arpaio accepted the pardon and admitted guilt, the former sheriff said he didn't know he was admitting he was guilty.
"No, I don't know about that," Arpaio said during the interview. "I'd have to talk to the legal scholars."
Arizona Senator Jeff Flake currently holds the Senate seat and announced last year that he was retiring and would not seek reelection. He denounced the president during his announcement on the Senate floor.