Will Sheriff Joe Arpaio Become a Senator? List of Controversies Surrounding Disgraced Lawman Pardoned by Trump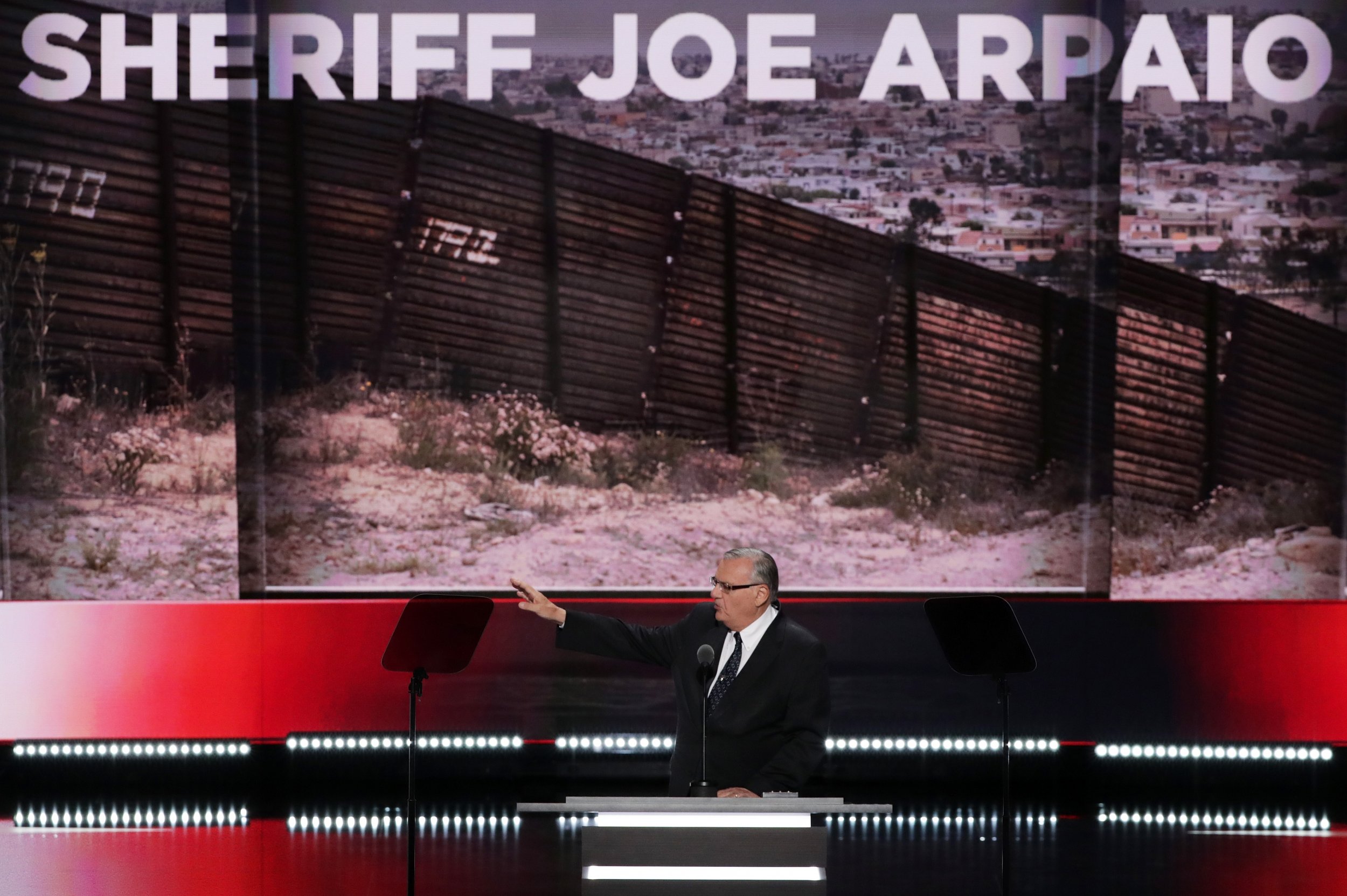 Months after being pardoned by President Donald Trump following his conviction on charges of criminal contempt, Sheriff Joe Arpaio announced Tuesday that he is running for the Arizona Senate seat left vacant by the retirement of Senator Jeff Flake.
Related: Roy Moore 2.0: This Arizona Republican could cost the GOP the senate
The 85-year-old former lawman is best known nationally and in Arizona for his conservative stance on undocumented immigrants and his controversial law enforcement tactics during his time as Maricopa County sheriff.
Arpaio's July 31 criminal conviction stemmed from his refusal to comply with a 2011 court order demanding that he stop detaining people without a reasonable suspicion that they had committed a crime. Arpaio ignored the order only for Trump to officially grant him a pardon in August.
Arpaio brings with him a career full of baggage which Democrats are likely to exploit should he win the Republican nomination. In addition to the 2011 court order, a district judge found in 2013 that Arpaio and his office were systematically targeting and profiling Latinos.
Further, Arpaio became a household name during the battle over Arizona's highly controversial immigration law, Arizona SB 1070, which required that Arizona law enforcement officers determine the immigration status of any individual during a "lawful stop, detention, or arrest." Arpaio was one of the most vocal supporters of the legislation, which was mostly struck down by the 2012 Supreme Court case Arizona v. United States.
The former sheriff spearheaded the birther movement, which argued that President Obama's birth certificate was fake and he was not an American citizen. He also reinstituted chain gangs and jailed prisoners in outdoor tents during sweltering Arizona days in his so-called Tent City. One of his proudest accomplishments? Forcing prisoners to wear pink underwear.
"Once you're gone, you're dead and buried," the sheriff said. "Me, I give them 48 hours to remember me, and they're going to do it because of the pink underwear."
Arpaio, who often referred to himself as "America's toughest sheriff," will immediately join former Arizona State Senator Kelli Ward as a frontrunner in the race to replace Flake, though Arizona Representative Martha McSally has been rumored for two months to be on the verge of entering the race.
Eric Beach, chief strategist for Ward's campaign, welcome Arpaio's entrance to the race, but said it doesn't change their campaign strategy.
"We think Sheriff Joe's a great patriot and we've expected other candidates," Beach told Newsweek. "But Jeff Flake didn't run in this race for a particular reason and that was Kelli Ward.
"I don't think [Arpaio] has the range on the issues that Kelli Ward does," Beach added.
McSally would serve as the favored candidate among establishment Republicans while Ward was hoping to tack herself to President Trump as the White House's favored candidate. She may now have to battle Arpaio for Trump's support, with the sheriff likely to claim that Trump's pardon represents a tacit endorsement.
"I have a lot to offer. I'm a big supporter of President Trump," Arpaio told the Washington Examiner following his announcement Tuesday.
Arpaio served as Maricopa County sheriff for 23 years, surviving a number of electoral challenges before finally being ousted in 2016, losing by 13 percentage points to his Democratic challenger.