Joe Arpaio Claims He 'Proved' Obama Birth Certificate Is 'Fake' and Will Resume Debunked 'Birther' Movement If Elected
Joe Arpaio, who is running for Senator in Arizona despite a criminal conviction, has promised to resurrect a debunked conspiracy theory about former President Barack Obama's birth certificate, if elected to office.
The octogenarian former sheriff, who has repeatedly been accused of human rights abuses for his treatment of Hispanic inmates, is a staunch ally of President Trump. Like Trump, Arpaio was an early proponent of so-called birtherism—a movement of people who openly doubted or denied the eligibility of Obama to serve in office, based around the false notion that he was not a natural-born citizen. The movement has been labeled by many as racist.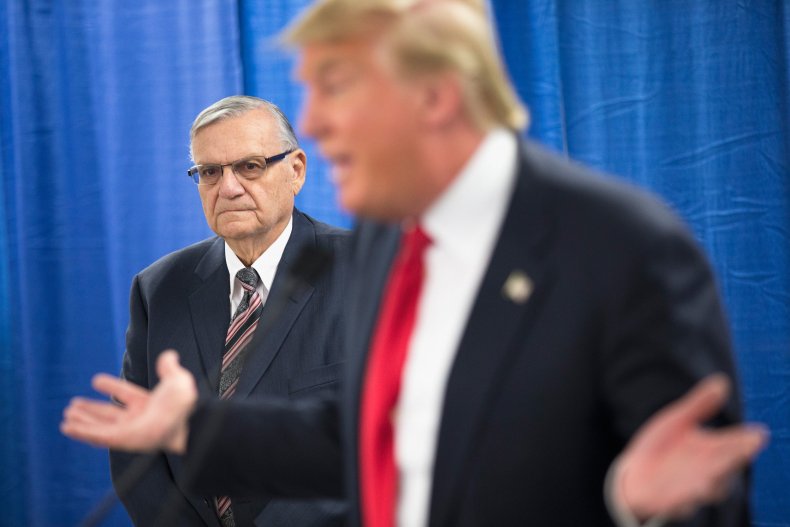 While Trump has moved on from, but never apologized for, his birther past, Arpaio appeared to reconjure the conspiracy while speaking to a room of supporters at the Western Conservative Conference in Phoenix, which took place over the weekend. Video of Arpaio's chat was posted to YouTube by the channel Tru Conservative TV, and archived by the non-profit publication Right Wing Watch.
"I talked about another thing that made a little news," Arpaio told the small gathering. "I don't talk about it anymore—until I become the U.S. senator…but that's something to do with a document. If I ask you guys—I'm a nothing now, but if I was still the sheriff I could ask for your birth certificate."
"One hundred percent we proved that's a fake document," Arpaio added. "One hundred."
The promise to further pursue the debunked claims follow statements Arpaio made in January to CNN.
"I'm not going to go into all the detail, but yes, it's a phony document," he told the network then.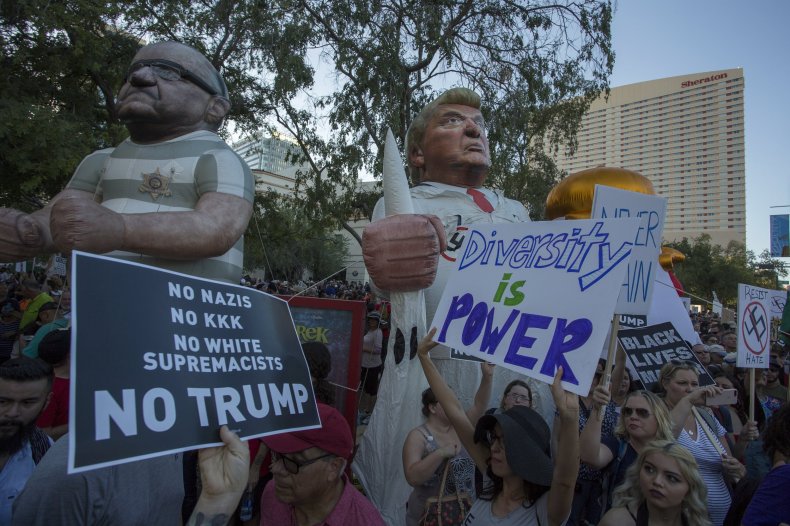 President Trump pardoned Arpaio in August of 2017, sparing him from jail after he was convicted of criminal contempt related to his notoriously brutal tactics of targeting undocumented immigrants in Maricopa County, Arizona, while serving as sheriff there. Trump has not endorsed Arpaio's candidacy as of yet but has frequently praised him, and invited him to speak at the 2016 Republican National Convention.
Arpaio constructed a "tent-city" as an extension to Maricopa County jail in 1993 and used it to house illegal immigrants, some of them for misdemeanor offenses. He once referred to it as a "concentration camp."
While serving as sheriff, he was heavily criticized for failing to investigate certain sex offenses, including cases of child rape. He emerged as a national figure in part because of the birther conspiracy, which he publically promoted during Obama's tenure.
At age 85, Arpaio is more than 30 years older than his two Republican rivals, Representative Martha McSally, who is a retired Air Force fighter pilot, and Kelli Ward, a former family physician and state senator.
Earlier this week, he claimed that "deep state" actors were working to undermine President Trump.
"I feel very sorry with what's going on with the president," Arpaio told NBC News.