Joe Arpaio's Tent City 'Concentration Camp' Prisoners Have Been Relocated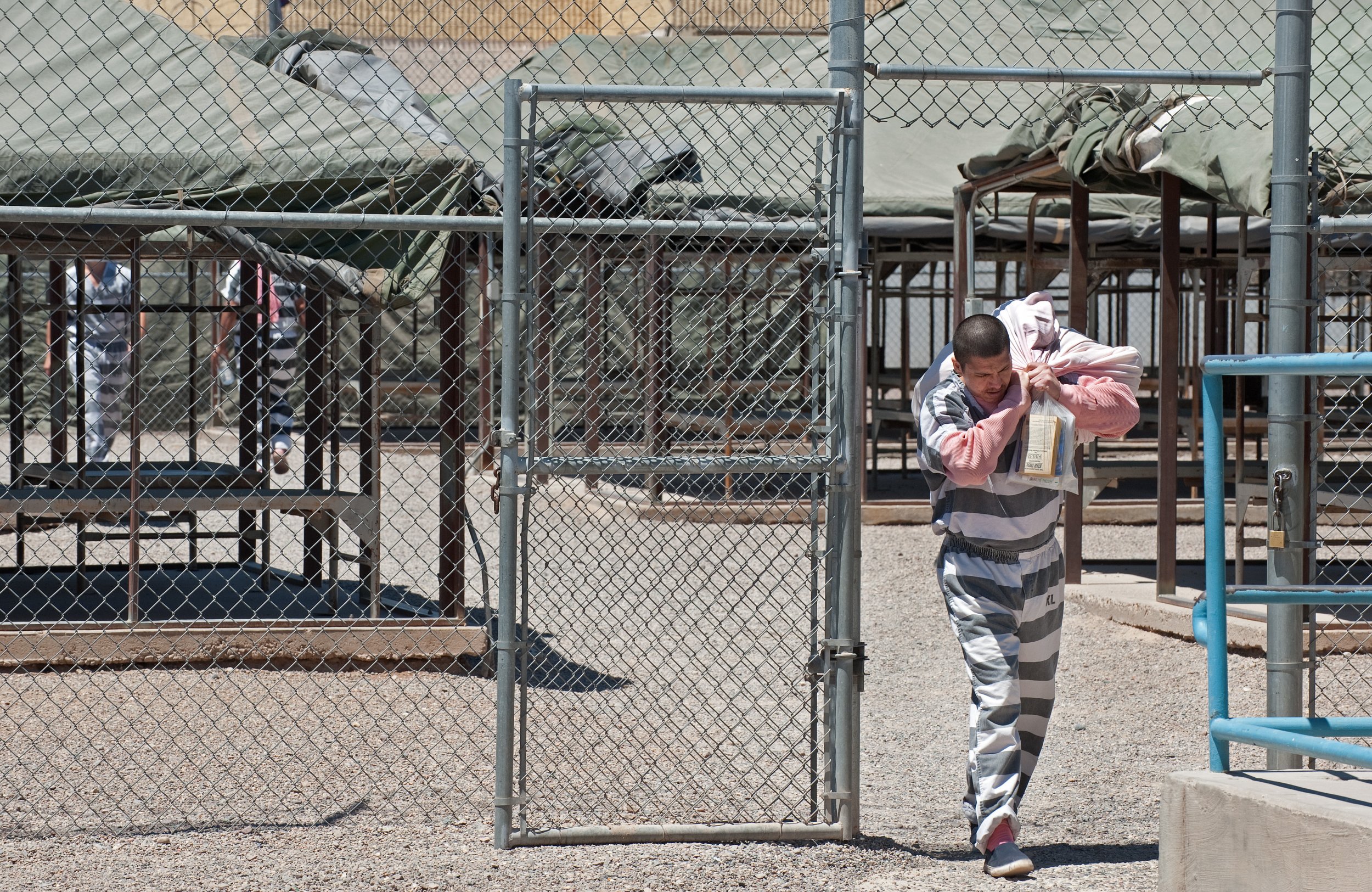 The last physical reminder of disgraced Sheriff Joe Arpaio's legacy has been removed from his Arizona county as his successor shuttered the Tent City "concentration camp" where Arpaio humiliated hundreds of prisoners with pink underwear under their black-and-white striped uniforms.
More than two decades after Arpaio created the blazing hot open-air holding pen, new Maricopa County Sheriff Paul Penzone relocated Tent City's final 17 prisoners on Monday. The move had been the final step in making good on a campaign promise to shut down the facility, which once housed roughly 350 prisoners who lived there during the 24-year reign of the self-styled tough-on-crime sheriff.
"This agency is moving on," Penzone's spokesman Mark Casey told AZCentral.com. "There's been way too much attention/obsession with Tents at the expense of more important issues. Tents and pink underwear are a tired, dated, narrative."
Penzone had made his opposition to Arpaio's views on crime and punishment a centerpiece of his campaign last year. After winning, he quickly set about to undo his predecessor's draconian policies and practices.
"This facility is not a crime deterrent, it is not cost efficient, and it is not tough on criminals," Penzone told reporters in April. "[It] became more of a circus atmosphere for the general public. Starting today, that circus ends and these tents come down."
Arpaio long defended his approach to incarceration, even as activists called the facility inhumane and humiliating, and others referred to it as a concentration camp. Arpaio did not mind the comparison.
"Even if it was a concentration camp, what difference does it make?" he told the Guardian in July. "I still survived. I still kept getting re-elected."
The former sheriff did indeed serve six terms in Maricopa County before losing to Penzone last fall. Arpaio's racist policing caught up with him for good in July, when U.S. District Court Judge Susan Bolton found him guilty of criminal contempt for flouting a court order to stop racially profiling Latinos. The criminal charges were not related to Tent City — and Arpaio never had to face jail time because President Donald Trump granted him a full pardon in August.
At the time, the president praised Arpaio for "protecting the public from the scourge of crime and illegal immigration."