Vice President Joe Biden: 2016 Election Decision 'May Not Get There in Time' to Succeed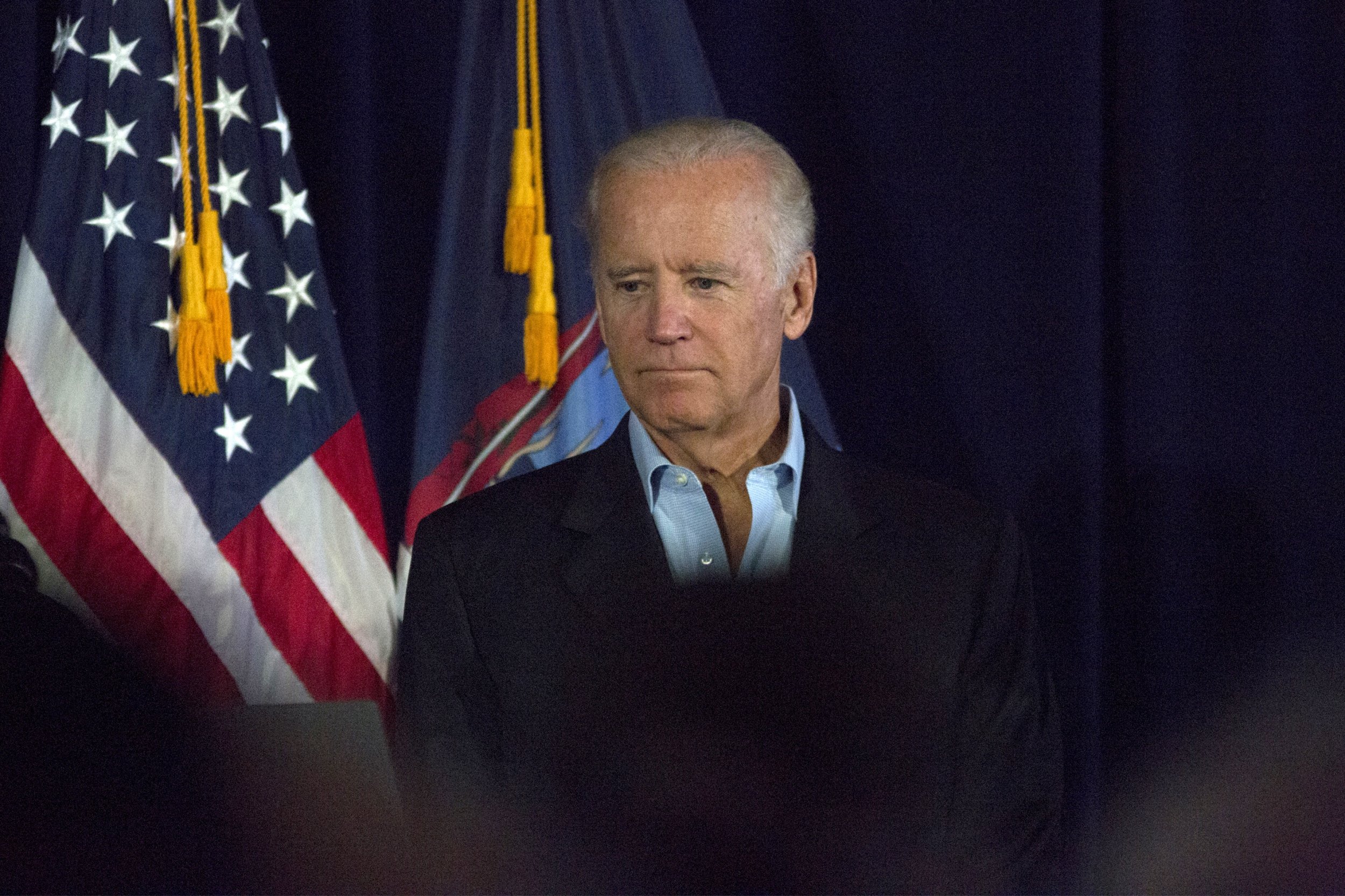 Vice President Joe Biden on Monday reiterated his past statements that his decision to run for president in next year's election relies on emotional support from his family in the wake of his son's death in May.
In his most recently released interview with America Media, which publishes weekly Catholic magazine America, Biden said he did not want to rush his decision to campaign for the nomination of the Democratic Party for a third time.
"For us, [it's] a family decision, and I just have to be comfortable that this will be good for the family," Biden told Matt Malone, president and editor-in-chief of America Media. "We're just not quite there yet, and I may not get there in time to make it feasible to be able to run and succeed because there are certain windows that will close."
Biden, 72, formally declared his first presidential candidacy for the Democratic nomination in June 1987. But three months later, he withdrew from the race and continued with his work as a U.S. senator. Twenty years later, he launched a second bid for his party's nomination, but soon dropped out after securing only 1 percent of the delegates in the Iowa Democratic caucuses. In August 2008, now-President Barack Obama announced that Biden would be his running mate as vice president.
"It's not like it either happens or it doesn't happen. I know that's not satisfying to anybody," Biden said, admitting that he understands his hesitance and uncertain plans could be viewed as confusing by the American public.
A spokesman for the vice president's wife,Jill Biden, said in a statement to CBS News over the weekend that if her husband decides to run, she "of course" would be on board.
Biden, who is a practicing Catholic, spoke with Malone mainly about Pope Francis's upcoming visit to the United States later this week. During his first visit to the U.S., the pontiff will make an unprecedented address to Congress on September 24.
America Media's interview with Biden took place last Thursday in Washington, D.C., and was released on Monday morning.
In a recent CBS/YouGov poll, Biden earned enough support to rank third for the Democratic nomination, behind U.S. Senator Bernie Sanders from Vermont and former Secretary of State Hillary Clinton, in three early primary states, despite not having launched a bid. Clinton announced her intention to run for president in April, followed by Sanders in May.
Last week, a group of almost 50 prominent Democratic fundraisers began circulating a letter to encourage Biden to run for president.