Joe Biden on 2020 Against Trump: I'm a 'Gaffe Machine' but 'Most Qualified Person' in U.S. to Be President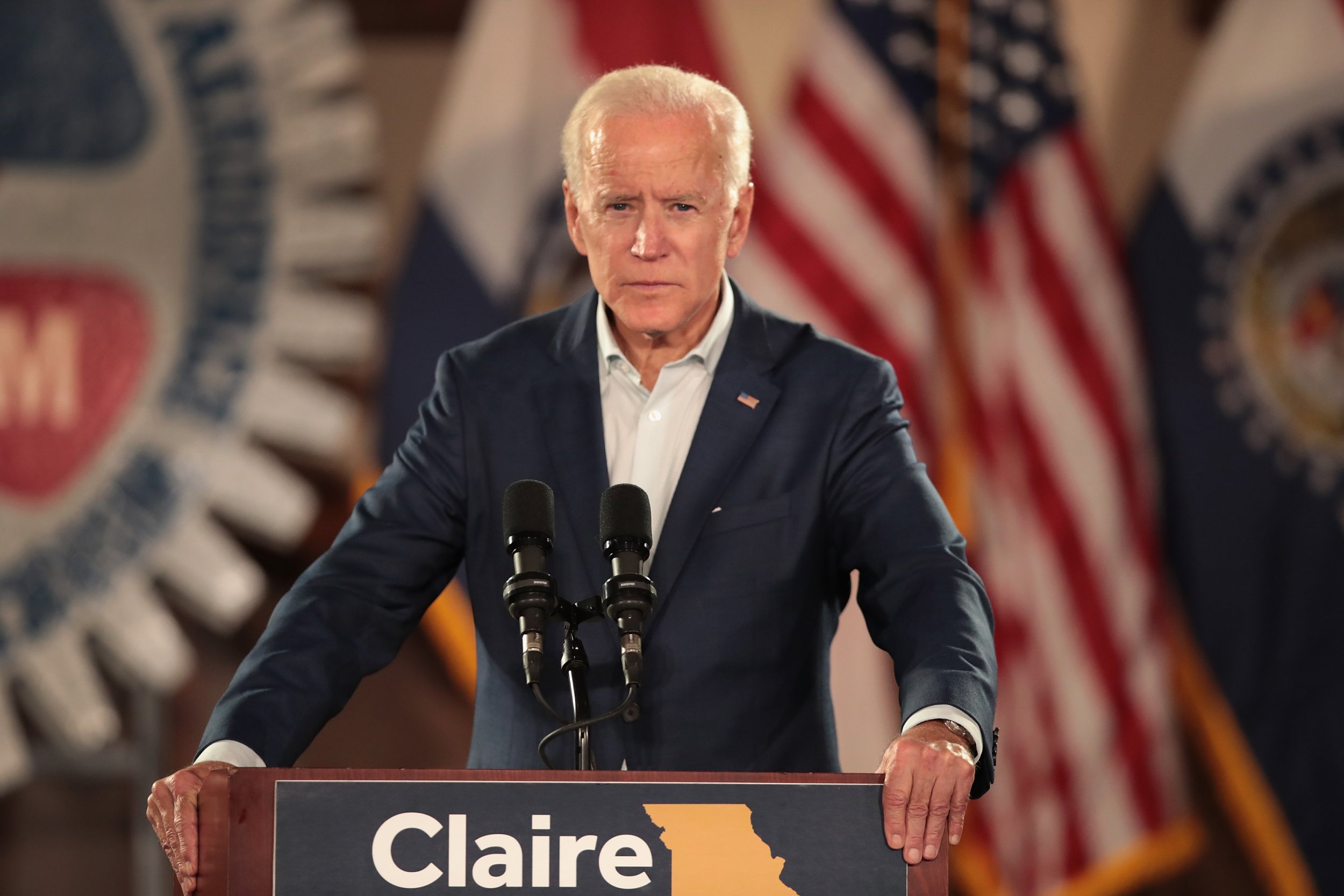 Former Vice President Joe Biden hinted again at a 2020 presidential run on Monday night during a stop on his book tour.
"I'll be as straight with you as I can. I think I'm the most qualified person in the country to be president," Biden said while speaking at the University of Montana, in Missoula, according to CNN. "The issues that we face as a country today are the issues that have been in my wheelhouse, that I've worked on my whole life."
"No one should run for the job unless they believe that they would be qualified doing the job. I've been doing this my whole adult life, and the issues that are the most consequential relating to the plight of the middle class and our foreign policy are things that I have—even my critics would acknowledge, I may not be right but I know a great deal about it."
Biden, 76, quickly teased a presidential run after Trump's election. In December 2016, while he was still serving as vice president, he told a reporter that he would run for president in 2020, The Guardian reported. When the journalist asked if Biden was joking, he responded, "I'm not committing not to run. I'm not committing to anything."
He has since hinted that he could launch a bid but has not officially declared whether he would seek election.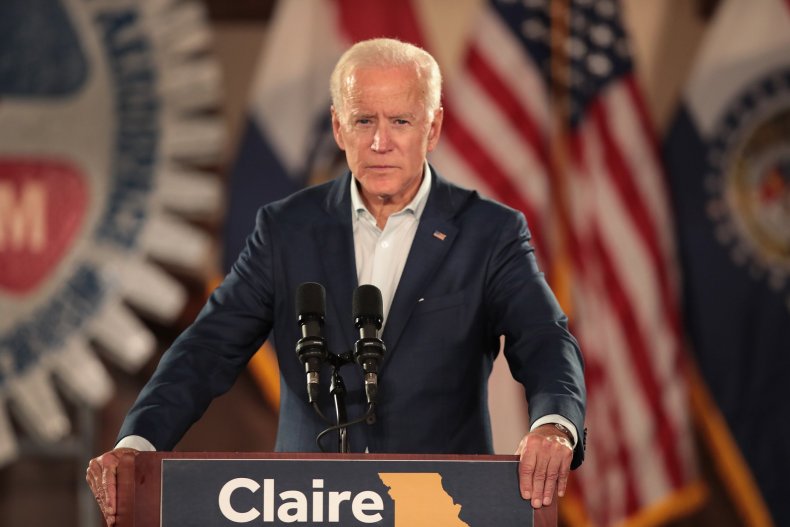 While some have enthusiastically cheered a Biden run, his statements have also drawn plenty of backlash. The moderator at Monday's event, Bruce Feiler, noted potential challenges Biden could face.
"He's too old. He signed, he co-sponsored the crime bill. He was the chairman of the Judiciary Committee during the Anita Hill hearings, and he's out of touch in the era of #MeToo. And $1.5 million ain't gonna cut it anymore, you need $100 million. Who wants to wake up at 6 a.m. for the next two years and get insults from the president of the United States?...You're a gaffe machine. I could go on. Which of these scares you the most?" Feiler asked.
Biden took a swing at President Donald Trump as he answered. "I am a gaffe machine, but my God, what a wonderful thing compared to a guy who can't tell the truth," he said. "I'm ready to litigate all those things, the question is what kind of nation are we becoming? What are we going to do? Who are we?"
Feiler did not bring up widespread dissatisfaction with the country's political establishment, but others have.
"American voters on each side of the traditional partisan aisle are shouting loudly and clearly that they're tired of establishment politicians. They shouted it by choosing Trump over 16 more experienced and qualified GOP presidential candidates in the 2016 Republican primaries," CNBC columnist Jake Novak wrote in November 2017. "Democrats shouted it during the [Bernie] Sanders' primary run in massive enthusiasm and grassroots energy."
Biden launched previous presidential bids in the 1988 and 2008 elections. His first campaign unraveled amid a confession that he had plagiarized a law school paper.