Joe Biden Scrambles to Get 500 Million Tests After Promising 300 Million 3 Months Ago
President Joe Biden said he wished his administration had ordered half a billion COVID-19 home tests "two months ago." However, it is only the latest pledge he has made to provide Americans with the kits amid an ongoing shortage.
With the highly transmissible Omicron variant of COVID sweeping across the country, on Tuesday Biden announced the purchase of 500 million at-home rapid tests to be distributed to Americans free of charge starting in the New Year.
But during an interview with ABC News that aired Wednesday, anchor David Muir challenged Biden on whether his administration was to blame for a shortage of tests and long lines of people looking to get tested before the holiday period.
Muir asked Biden why they were not available before the Christmas rush. With "empty shelves" in pharmacies and "no test kits," he asked Biden, "is that a failure?"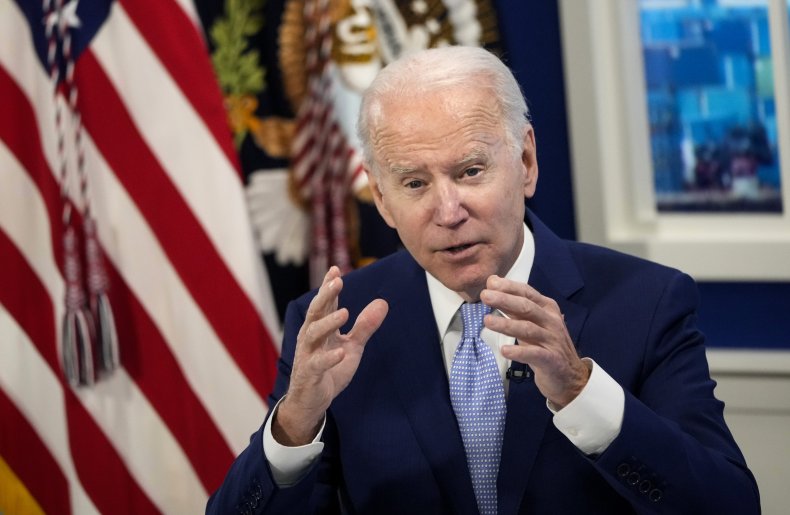 The president denied it was a failure but did express regret about not ordering the rapid at-home tests earlier, saying: "I wish I had thought about ordering [500 million kits] two months ago."
However, this is the only the latest promise that Biden has made on home testing.
On September 9, before the emergence of Omicron, Biden announced that his administration would commit $2 billion "to purchase nearly 300 million rapid tests for distribution to community health centers, food banks, schools."
Along with expanding free testing at 10,000 pharmacies, he said the policy would mean that "every American, no matter their income, can access free and convenient tests."
He said the Defense Production Act would be used to increase production of rapid tests, "including those that you can use at home." His administration would work with retailers like Walmart and Kroger to sell test kits "at cost for the next three months."
Since he took office in January, Biden has made a number of pledges to increase COVID testing capabilities, including through home testing kits.
On January 22, he announced that his administration was on "a war footing" to tackle COVID, "especially on vaccines and testing and reopening our schools."
He made a direct reference to home test kits on March 11, when he said: "We continue to work on making at-home testing available." Four months later, Biden announced on July 6: "We're going to deploy things like testing to expand detection of the virus."
On December 2, Biden said: "This winter we are going to make free at-home tests more available to Americans than ever before." Part of this policy would mandate that "health insurers must cover the cost of at-home testing."
It will raise questions over whether the latest pledge will be met. In any case, there are still hurdles to overcome before the test kits can be distributed.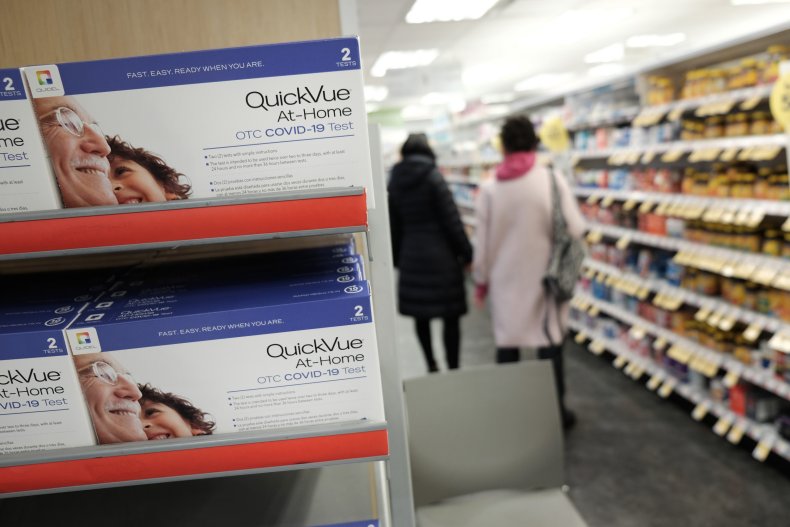 His administration has not yet signed a contract to buy the tests. Also, Americans wanting a free test will need to order one, and the website to do that will not be up until January.
Meanwhile, the requirement that health insurers reimburse people for testing kits has not gone into effect yet, and the White House will not release the exact details of the rule until mid-January.
Some cities, like New York, Washington, D.C., and Philadelphia, as well as states including Massachusetts, New Jersey and New Hampshire, are offering free COVID-19 test kits.
Eight brands of at-home rapid COVID tests are authorized for use by the Food and Drug Administration. However, with manufacturers making them as quickly as they can, officials have not said how many tests people can order or how quickly they can get them.
Newsweek has contacted the White House for comment.