The Joe Biden administration has signaled its disapproval of Tesla's decision to open a dealership in China's Xinjiang region, where the United States and several other governments say Uyghur Muslims continue to be subjected to repressive treatment amounting to crimes against humanity and genocide.
The carmaker's showroom in Xinjiang's capital city of Urumqi is also its westernmost sales point in the country, where it enjoyed about 7 percent of the electric vehicle market share, according to a December report by Dow Jones & Company's weekly magazine Barron's.
Responding to Tesla's New Year's Eve announcement on Tuesday, White House press secretary Jen Psaki didn't specifically name Elon Musk's business but said the private sector should oppose the People's Republic of China's (PRC) "human rights abuses and genocide." She said: "The international community, including the public and private sectors, cannot look the other way when it comes to what is taking place in Xinjiang."
Researchers cited by the U.S. government have uncovered a systematic effort by Beijing to suppress and "optimize" the region's native population of Uyghurs and other mostly Muslim ethnic minorities. More than a million Uyghurs are said to have been interned in "reeducation" camps, while victims have also accused Chinese officials of carrying out forced sterilizations.
Aside from sanctioning Chinese officials it believes are responsible for carrying out the repressive policies, Washington also has sought to ensure that American companies aren't complicit in the abuse. In December 2021, President Joe Biden signed into law the bipartisan and bicameral Uyghur Forced Labor Prevent Act, which bans goods from Xinjiang unless importers can prove their supply chains are free of coerced labor.
"As we've said before, companies that fail to address forced labor in their supply chains and other human rights abuses face serious legal, reputational and customer risks, not just in the United States but in Europe and around the world," said Psaki. "We've been clear about our views on the ongoing genocide and crimes against humanity in Xinjiang. We will continue to hold the PRC accountable."
On Tuesday, the Council on American-Islamic Relations (CAIR), the largest Muslim rights organization in the U.S., described Tesla's new showroom as "economic support for genocide."
"No American corporation should be doing business in a region that is the focal point of a campaign of genocide targeting a religious and ethnic minority," said Ibrahim Hooper, the council's spokesperson.
Sen. Marco Rubio (R-FL), who co-authored the Uyghur bill, tweeted that corporations were "helping the Chinese Communist Party cover up genocide and slave labor in the region."
China has for years dismissed any allegations of right violations in Xinjiang, where the government said it has spent more than half a decade effectively "deradicalizing" the local population. Beijing considers the American Uyghur law interference in its domestic affairs, the Chinese Foreign Ministry said following its passage.
Neither Musk nor Tesla has responded publicly to the criticism.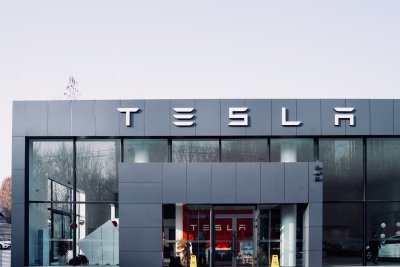 Tesla's popularity as a luxury option has grown among Chinese consumers, who have the choice of more affordable locally manufactured alternatives. Tesla electric vehicles became more accessible following the opening of its Gigafactory in Shanghai, where the first Model 3s rolled off the assembly line in December 2019. The American automaker now produces Model 3 and Model Y vehicles for China as well as exports for other markets.
According to a December report by the China Passenger Car Association, Tesla made 52,859 cars in China in November, exporting 21,127 of them. It assembled 54,391 China-made vehicles the month before, including 40,666 that were exported.
In the company's fourth-quarter report released on Sunday, Tesla said it delivered 308,600 electric cars between September and December 2021 and 936,172 total vehicles for the year.
Political sensitivities surrounding Xinjiang remain particularly high in the weeks leading up to the opening of the Beijing 2022 Winter Olympics on February 4. Senior officials from the U.S. and other governments will be boycotting the event over China's human rights record.
Also on Tuesday, members of the rights group Students for a Free Tibet protested in front of NBC's regional headquarters in New York, Boston and Washington, D.C., urging the broadcaster to drop its contract to air the upcoming Winter Games.
In September 2021, the group was among more than 200 organizations that wrote a joint letter to broadcasting executives calling on them to boycott Beijing 2022.