Joe Biden Has an 'Animal Crossing: New Horizons' Island and We Visited
Vice President Joe Biden is looking to reach supporters through Nintendo's Animal Crossing: New Horizons with his own island that players can visit.
The Biden-Harris campaign has unveiled Biden HQ, the name of the presidential candidate's island, where players can visit, take virtual selfies with the vice president's avatar and add some pro designs to your Nook Phone featuring designs based on the Biden-Harris campaign.
If you want to take a look at Biden HQ before heading there yourself, or if you don't own Animal Crossing: New Horizons and want to just check it out, Greg Miller and Gary Whitta of Kinda Funny Games gave a virtual tour on their channel, which you can watch below.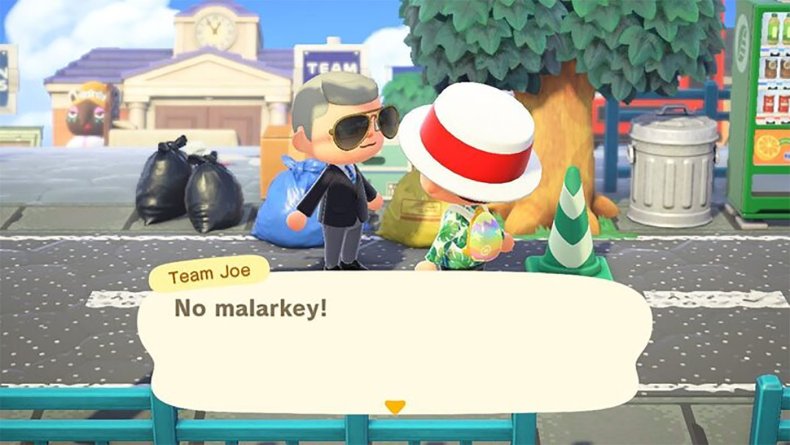 Biden HQ is filled with ice cream carts, flowers arranged in the shape of the American flag and much more.
There's a polling location on Biden HQ that advertises the I Will Vote website, run by the Democratic National Committee, that gives details on voting registration, how to vote by mail and polling locations in your zip code.
If you want to visit Biden HQ, Animal Crossing players will need to use the Dreams feature. Go inside your home and hop into a bed, select "I want to sleep" to enter the dreamscape where Luna will ask for a Dream Address.
To enter Biden HQ you'll need to input the following Dream Address: DA-7286-5710-7478
Before you leave, be sure to go to the Custom Designs Portal--located next to bed you arrive to the island on--to download a variety of special Biden-Harris designs for you to wear.
To do so, simply interact with the portal and you'll be connected to the internet. Once you've made it to the portal, press the R button to go to the "Pro Design" tab to peruse the different hats, shirts, dresses and hoodies.
If you like one, be sure to select it and select "save." Once you do, save the design into your own Custom Designs App on your Nook Phone. Select an open space and save the design to your phone. Once you go back to your island, you can put on the attire.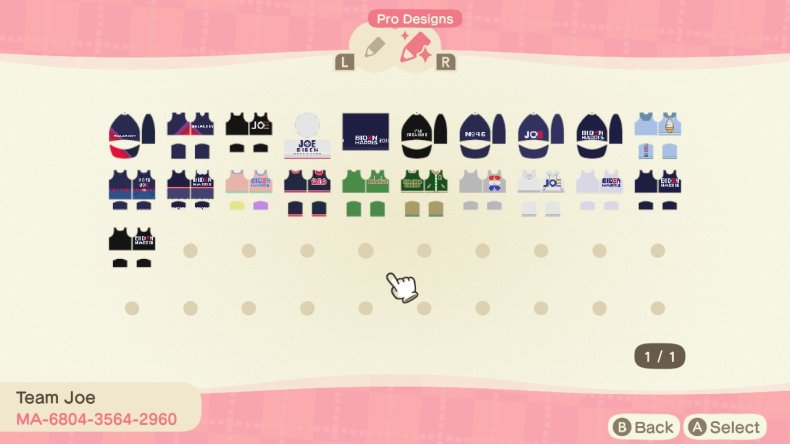 This isn't the first time the Biden-Harris campaign has used Animal Crossing: New Horizons to interact with supporters. Back in early September, custom signs were given to supporters to put on their virtual lawns.
"Animal Crossing is a dynamic, diverse, and powerful platform that brings communities together from across the world. It is an exciting new opportunity for our campaign to engage and connect Biden-Harris supporters as they build and decorate their islands," Christian Tom, director of digital partnerships for the Biden campaign, said in a statement to The Verge at the time.