Joe Biden's Attorney General Pick Must Insulate DOJ As Hunter, Trump Probes Play Out
President-elect Joe Biden's pick for Attorney General faces a task of putting clear boundaries between the Department of Justice and the White House in order to insulate it from the political fray, amid a raft of sensitive investigations.
The new AG, yet to be announced by Biden, will take charge in a fraught landscape.
An investigation into the president-elect's son Hunter is underway, with him having announced the U.S. Attorney's office in Delaware is looking into his tax affairs. Biden has said he has "great confidence" in his son, telling CBS's Stephen Colbert he thinks the accusations are "kind of foul play."
While there is also the potential of further cases focused on President Donald Trump, in addition to those already underway, with further pressure potentially looming as protections granted to him as the president disappear once his tenure ends.
Given the profile of such inquiries, both Biden and his Attorney General will face a stern test to ensure they are all conducted above board—and clearly appear to be so.
Biden previously spoke of the Justice Department responding to issues independently in an interview with CNN, adding: "It's not my Justice Department, it's the people's Justice Department."
Setting Boundaries
Bruce Green, director of the Louis Stein Center for Law and Ethics at Fordham University School of Law, similarly told Newsweek Biden must continue to assert the department's independence and the attorney general nominee should do so in their confirmation hearings.
"The Attorney General nominee should promise to preserve the Department's independence in criminal cases and should be specific about what that means. Nominees conventionally acknowledge the importance of prosecutorial independence but are almost never pressed to say what that means," Green said.
"The nominee should say exactly what that means and identify precisely what steps will be taken to protect the Department's independence."
After confirmation, such promises should be acted upon and any further considerations assessed, Green said.
"And then, once confirmed, the Attorney General should implement these promises and consider what additional measures should be established to protect the Department's independence in criminal cases," he said.
"The Attorney General is a cabinet member who has responsibilities that involve conferring with the president and White House personnel, and the president has a responsibility to establish criminal justice policy, so independence cannot mean ignoring or boycotting the president. It means that only legitimate considerations should drive decisions in criminal cases. The attorney general should articulate what considerations are and are not legitimate."
White House Separation
Ronald Weich, dean of the University of Baltimore Law School, told Newsweek he thinks it will be necessary for the Attorney General to restore protocols that limit the contact between the White House and the Justice Department.
"They will need to return rules about who can communicate with the Justice Department," Weich, who was also formerly assistant attorney general for legislative affairs, said.
"On individual cases, there should be no White House interference."
He added that this should be stated "explicitly and publicly," adding he expects Biden will want to make such comments while the nominee would also perhaps look to do so in their confirmation hearing.
Miriam Baer, a professor of law at Brooklyn Law School, also expressed the need for the independence of the Justice Department to be focused upon.
"Because of the number of sensitive investigations looming or already under way, the Biden presidency will want to emphasize its respect for the Department's independence. Accordingly, one would expect the President-elect to choose an Attorney General well acquainted with the Department's norms and internal policies," Baer said.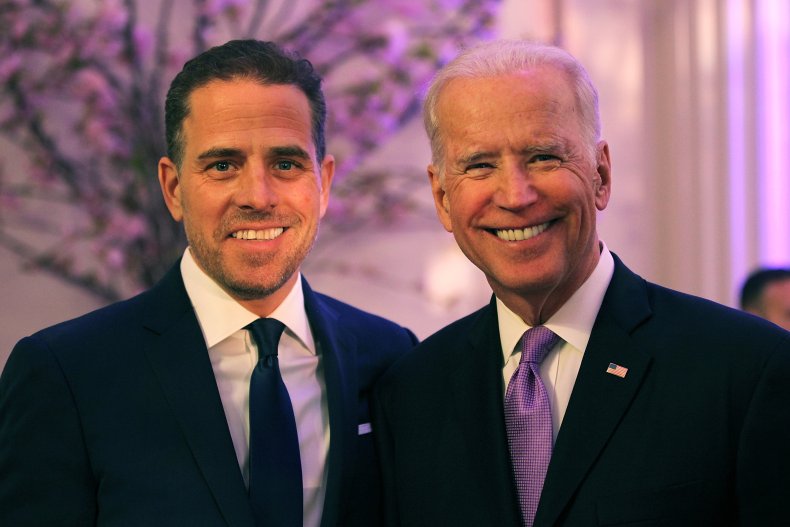 Special Counsels
In terms of speculation of special counsels being used for certain investigations, Weich suggested this be a last resort.
"The appointment of a special counsel should be very rare," he said.
"The department itself should be insulated."
If the Justice Department is functioning efficiently, such action of a special counsel appointment would only rarely be necessary.
However, individual recusals might be needed in some instances—with these being considered ahead of a special counsel appointment, he said.
On the other hand, Bennett Capers, professor of law and director of the center on race, law and justice at Fordham University, suggested another means of separation to allow cases to not be interfered with could be appointing a permanent special counsel.
"Biden has made it pretty clear that he has no intention of telling the DOJ what to do with respect to any investigation. 'It's not my Justice Department. It's the people's Justice Department,'" Capers said.
"Still, they have to be worried about the appearance of favoritism, of adding a finger to the scale, especially given how divided the country is. The easiest way to handle this would be for Biden to insist on a permanent special counsel, not just for Hunter's case, but across the board to handle any significant issues that may be politically fraught."
Choice Sets the Tone
While the Attorney General nominee themselves will have an ability to shape perceptions, the person chosen by Biden will give a first impression based on their own track record.
"The most important thing Biden can do is to appoint an Attorney General who is non-political, above approach and who everyone would agree will make decisions solely based on the facts and the law," Nick Akerman, who was previously an assistant special prosecutor on the Watergate Special Prosecution Force, told Newsweek.
"Biden should be using the same standard for selecting an Attorney General that was used to select Archibald Cox and Leon Jaworski as Watergate Special Prosecutors and Robert Mueller as Special Counsel in the Russian matter. This may mean appointing a Republican as AG or certainly someone the Republicans will perceive as being a straight shooter who will not be influenced by partisan political considerations. That does not mean Biden shouldn't appoint someone who will also be sympathetic to police reform, expanding voting rights and civil rights."
Andrew Kent, a professor of law at Fordham University, agreed that choosing someone with a strong reputation that avoids them being painted as partisan will be key.
"Perhaps the most important move would be to nominate someone to be Attorney General who is above the partisan fray and whose reputation for integrity is beyond any reasonable dispute," he told Newsweek.
Leave Things Alone
For inquiries that have already begun, leaving them to pan out with those already involved continuing to take the lead might be the best option, Kent said.
"With the Biden family member investigations, one option is to allow the current Trump nominated US Attorney(s) handling them to remain in office until completion. And of course to publicly pledge that the White House will stay entirely uninvolved," Kent said.
"Depending on who the AG is—for instance if it is Doug Jones, who is reportedly a close friend of the Biden family—there might also be cause for a public promise that the AG will be uninvolved as well. Appointment of a special counsel is also a possibility."
However, he suggested that for potential inquiries into Trump a visible attorney general able to be heavily involved might be necessary.
"Investigations and potential prosecutions of Trump and his family are a different matter, in my opinion," he said. "The challenges and issues are potentially so important and explosive that I think there is no good substitute for oversight by a visible and accountable Attorney General."
The option of letting things take their course under the watch of those already involved is a course of action Baer, of Brooklyn Law School, also suggested the Biden AG might consider taking.
On how a pick should be made, she reiterated the need for someone of a strong pedigree.
On specific investigations, Baer added: "One would further expect the Hunter Biden investigation (at least the part that pertains to any violations of the tax code) to remain with the United States Attorney's Office in Delaware, which has taken the lead on the case and is not perceived as partisan.
"As for investigations of the Trump family, some of these are already under way in state and local jurisdictions (e.g., New York Attorney General and Manhattan DA). For those investigations, the Biden administration can hold off and watch how those cases unfold. For other investigations, the Department will likely allow its career prosecutors to develop cases as they see fit."
Newsweek has contacted the Biden transition team for comment.
According to reporting by The Associated Press last week, there are four main contenders for the AG nomination.
These being federal appeals court judge Merrick Garland, former deputy attorney general Sally Yates, outgoing Alabama Senator Doug Jones and New York Governor Andrew Cuomo.