Is Joe Biden Banning Vapes? Nicotine Products Could Be Removed Under Law
A new law is set to take effect this month that will see some vaping products that use synthetic nicotine pulled from the shelves if they fail to receive authorization from the Food and Drug Administration (FDA).
President Joe Biden signed a $1.5 trillion omnibus spending bill on March 15 that included a provision that amends the definition of a "tobacco product" in order to close a loophole for products containing lab-made synthetic nicotine.
The spending bill amended the Federal Food, Drug, and Cosmetic Act (FDCA) to define a tobacco product as "any product made or derived from tobacco, or containing nicotine from any source, that is intended for human consumption."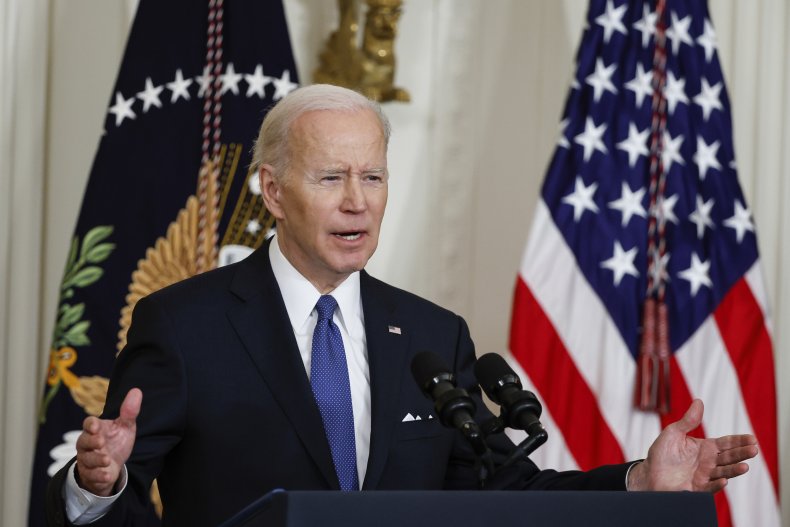 This change is not a ban on vaping or vaping products generally but it could have major consequences for producers and consumers of e-cigarettes and potentially see popular products withdrawn.
Previously, some producers of e-cigarettes had turned to synthetic tobacco in their products after a new rule was introduced in 2016 requiring e-cigarette companies to prove to the FDA that their products did more good to public health than harm.
Those companies were essentially exploiting a loophole that allowed them to continue selling products containing synthetic nicotine without falling foul of the FDA.
However, that loophole will close on April 14 when the new definition of tobacco product takes effect, with potentially seismic effects for e-cigarette producers.
Puff Bar, a major producer of disposable e-cigarettes, switched to synthetic nicotine after the FDA ordered the company to stop selling vapes in 2020 because it had not followed the FDA application process. The company is likely to be affected by the impending change.
Synthetic nicotine products on the market as of April 14 can continue to be sold until May 14 but if companies want their products to remain on the market after that date, they must make a premarket tobacco product application (PMTA) to the FDA by May 14.
If PMTAs are submitted on time, the products may remain on the market for a further three months, until July 13. Any synthetic nicotine product that has not received FDA authorization by that date will have to be withdrawn from sale.
The change directly affects products that were originally based on nicotine derived from tobacco and previously went through a PMTA process.
If those products were refused authorization by the FDA and were later modified to use synthetic nicotine—and this was the only change made—they will effectively be banned on April 13 and their manufacturers will not be able to submit new PMTAs for those products, according to The National Law Review.
After the introduction of the new policy in 2016, e-cigarettes already on the market had to seek authorization from the FDA by September 2020 but the agency has apparently been slow to process applications.
The FDA was meant to make a decision on which products met its standards by September 2021, but the agency has still not announced its decisions for major brands including Juul.
The agency made its first authorization in October 2021 for the Vuse Solo vaping device and its e-liquid pods. On March 24 this year, the FDA granted authorization to several products from Logic Technology Development LLC.
In its announcement of the Logic decision on March 24, the FDA said that authorization did not mean the products were safe or "FDA approved."
"All tobacco products are harmful and potentially addictive. Those who do not use tobacco products shouldn't start," the agency said.
Newsweek has asked the FDA and the White House for comment.