Joe Biden's Battle Rap Video Has Not Gone Down Well
With just under one month to go until election day, Joe Biden's campaign is trying every possible way to reach voters from all demographics and backgrounds—but one stunt has not gone down as well at his team hoped.
The Democratic nominee has implemented an unusual campaign tactic and has recruited the help of a well-known battle rap league, the Ultimate Rap League. Yes, you read that right.
The former Vice President is honing in on hip hop and rap fans in an effort to reach more voters, but it hasn't really elicited a positive reaction from many.
The Biden-Harris campaign released a new political ad on Tuesday featuring New York battle rappers, DNA and Charlie Clips.
Available to watch on YouTube, the spot has been viewed 77,378 at the time of reporting, but has been disliked on the platform more than twice as many times as it was liked.
The video features the two rappers debating important topical political issues such as the fatal shootings of George Floyd and Breonna Taylor, police reform, the pros and cons of voting, and more—through the medium of rap.
"So, when you tell me to go and vote, go and vote/Well, the reason why it's such a hard one/'Cause how we expect our people to get jobs and the president can't even get the job done," Charlie Clips rhymes at one point.
"So, you think because you brought me here that I'm just supposed to confide in Biden?/What about the innocent Blacks that get snatched out of their car just for riding?/We don't even ask for much/All we do is ask for respect/Before they did what they did to George Floyd/This country had they foot on our necks/Now, do you understand why I'm upset?" Clips continues.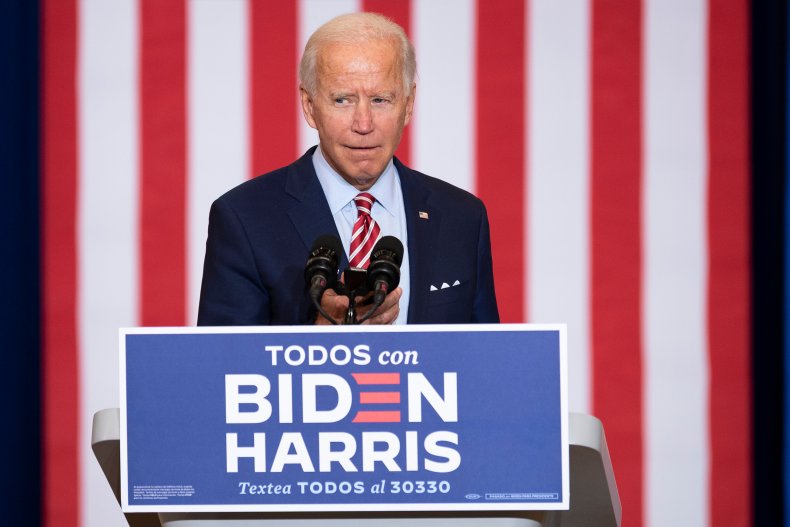 "I feel you/'Cause every time we throw the system a uppercut, all they give us in return is low blows/But Biden and Harris got a plan to outlaw the chokehold/It's inspiring/Donald Trump is The Apprentice/But now it's our turn to do the firing," DNA responds.
Despite the campaign's best efforts, the reaction on social media has not been completely positive, with many claiming that the approach is "pandering" to Black voters.
Comedian Tim Young tweeted: "Biden thinks this type of pandering is what African Americans want... lame and gross."
While producer Chase N. Cashe added: "That n**** Biden really got Charlie Clips and DNA to join the campaign. The pandering is lavish."
However, the response isn't all bad, with a number of comments coming to the defense of the video and its intention.
Newsweek has reached out Joe Biden's campaign team for comment.