Former Vice President Joe Biden says he is worried that "Medicare for All," a key policy of his Democratic rival Vermont Sen. Bernie Sanders, will hit the pockets of the middle and working classes.
The former vice president was asked what he would do if he won the race to the White House, and a compromised version of a Medicare for All bill pushed forward by Sanders, managed to get through the Senate, and land on his desk in the Oval Office.
"Do you veto it?" MSNBC host Lawrence O'Donnell asked Biden.
Biden replied: "I would veto anything that delays providing the security and the certainty of healthcare being available now. If they got that through by some miracle, there was an epiphany that occurred and some miracle occurred that said 'OK it's passed' then you got to look at the cost. I want to know, how do they find the $35 trillion?"
Biden was citing one estimate of the cost to the government over the next 10 years. Sanders has put the cost at closer to $30 trillion, a figure he has repeated on his campaign trail.
Last month, he dramatically presented a sheet of paper detailing how he would pay for his ambitious plans during a CNN-hosted town hall in Charleston, South Carolina.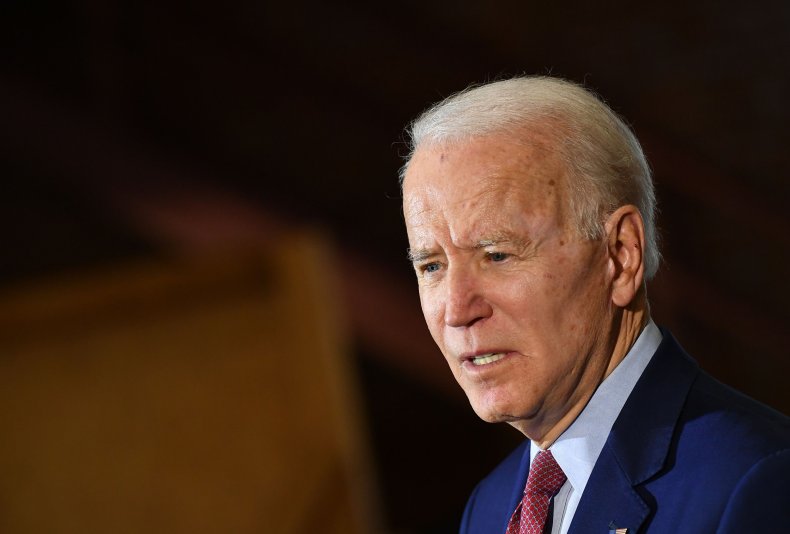 Citing a Yale University study, Sanders says significant savings in administrative costs can be made and that uunversal health care would save about $450 billion per year in health care costs, prevent at least 60,000 unnecessary deaths annually, and have a positive knock-on effect in productivity.
He also says his plans can be paid for by a number of measures, including raising the top marginal income tax rate to 52 percent on income over $10 million, charging employers a 7.5 percent income-based premium, and increasing corporate tax rate.
But Biden told MSNBC he was concerned that middle class and working class voters would be hit hard.
"What is that doing? Is it going to significantly raise taxes on the middle class, which it will? What's going to happen?
"My opposition isn't to the principal that there should be Medicare, healthcare should be a right in America, my opposition relates to whether or not, A—it's doable, two, what the cost is and what the consequences for the rest of the budget are?
"How are you going to find $35 trillion over the next 10 years without having profound impacts on everything from taxes for middle classes and working class people, as well as the impact on the rest of the budget," Biden told O'Donnell.
Newsweek has contacted the Sanders' campaign for comment.
Last week, Sanders took a swipe at Biden, accusing him of being in the pay of Wall Street, which he said was "opening up its check book" to the former vice president.
The Statista graph belows shows where Biden and Sanders stand in an average of recent polls against President Donald Trump.