Sanders Urges Biden to Appoint More Progressives as Without Them 'Joe Would Not Have Won'
Democratic Party progressives have not yet received the reward they were expecting for their campaign support for President-elect Joe Biden, Sen. Bernie Sanders said.
After the Vermont senator suspended his campaign during the Democratic Party primaries, he endorsed Biden's run for the presidency in April, despite their clashes over issues ranging from health care to social security. Sanders said that Biden should remember that the liberal wing of the party had worked to ensure that President Donald Trump would only serve one term.
He told Axios that without the backing from progressives, Biden would not have won the election and is unhappy that their key role in his success has not been reflected in top positions in the incoming administration.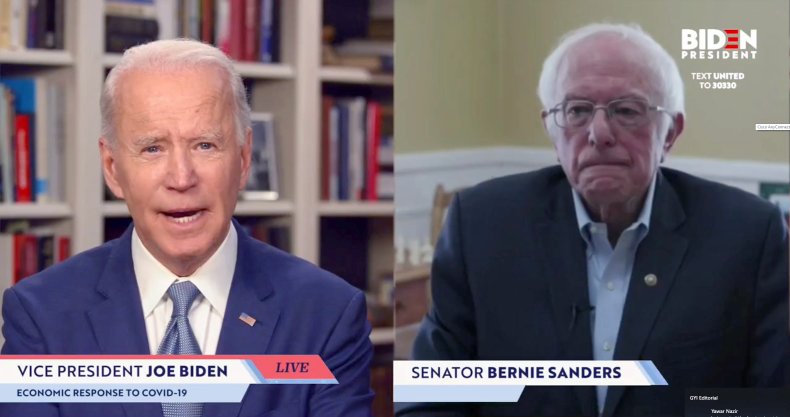 "The progressive movement deserves a number of seats—important seats— in the Biden administration. Have I seen that at this point? I have not," Sanders told Axios.
Last month, a coalition of online liberal groups launched a campaign to urge the Biden transition team to "keep corporate insiders out of your administration" and asked for Biden to put progressives in his Cabinet.
Progressives welcomed the nomination of ex-California attorney-general Xavier Becerra as health and human services secretary on Monday. But they want to see more from their political persuasion in Biden's top ranks, especially as Sanders and Sen. Elizabeth Warren are no longer being considered for top posts.
Groups like the NAACP want Biden to appoint more minorities to cabinet posts. So far, Cecilia Rouse has been nominated to chair the White House council of economic advisers and Linda Thomas-Greenfield is Biden's choice for UN ambassador.
Retired General Lloyd Austin has been nominated to serve as Defense Secretary but progressives and Republicans say his recent military service means he needs a waiver to take the role, which may not be approved by the Senate armed services committee.
Progressives have also criticized Biden's decision to pick former Obama administration Agriculture Secretary Tom Vilsack to lead the Department of Agriculture again instead of Rep. Marcia Fudge (D-Ohio) who has championed protecting food stamps and other food insecurity programs.
The advocacy group People's Action said in a statement that Fudge, who instead has been made secretary of housing and urban development, "would have been a historic first at USDA—a secretary on the side of everyday people, not corporate agriculture lobbyists."
Sanders told Axios: "I've told the Biden people, the progressive movement is 35-40 percent of the Democratic coalition. Without a lot of other enormously hard work on the part of grassroots activists and progressives, Joe would not have won the election." Newsweek has contacted the Biden transition team for comment.
The graphic below provided by Statista shows the amounts spent in election campaigns this century.