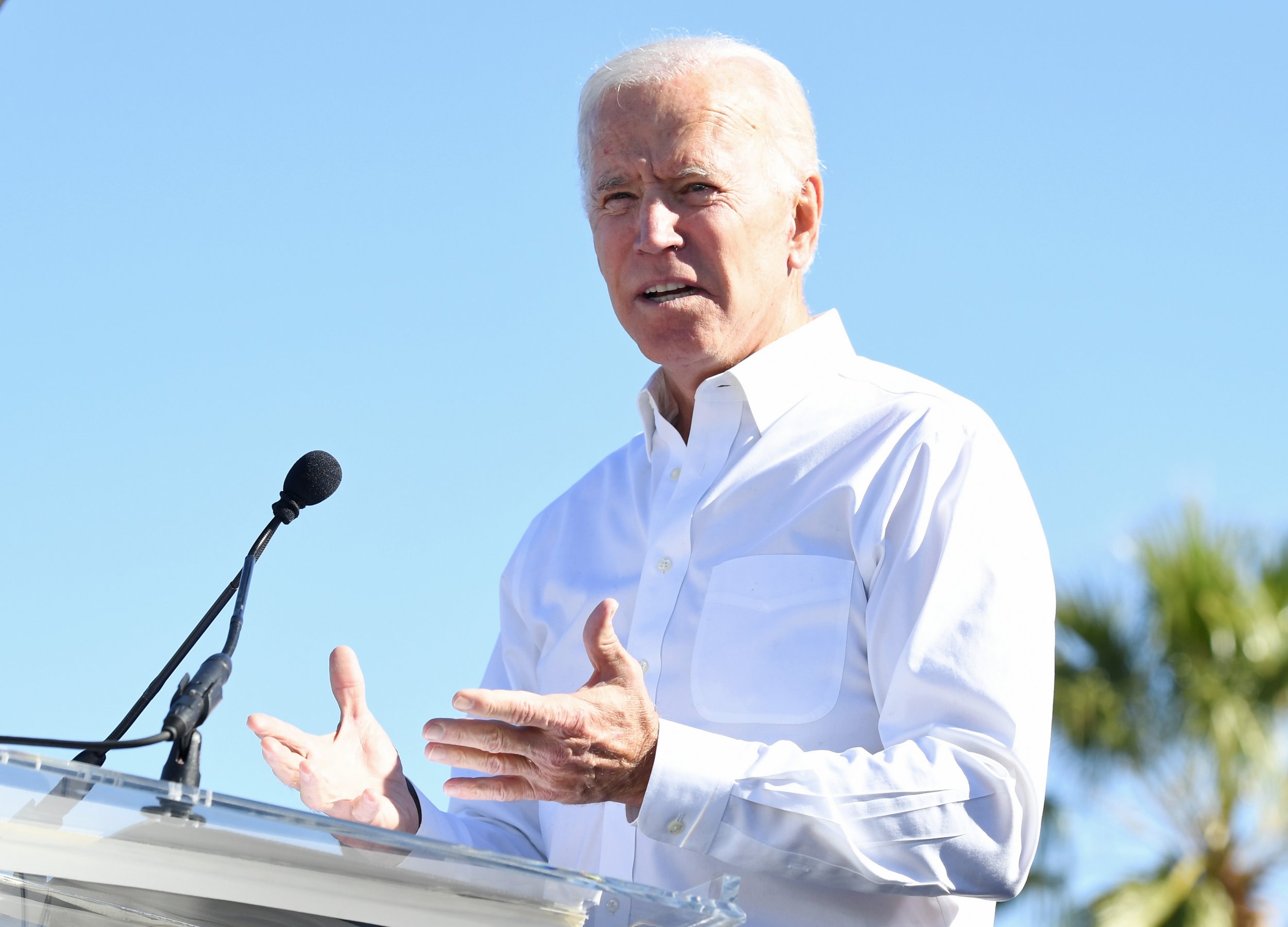 The FBI investigated a post office in New Castle County in Delaware, following a string of suspicious packages that were sent to prominent political figures, including former Vice President Joe Biden.
On Thursday morning, a large police presence was noticeable at the post office on Quigley Boulevard in New Castle. County police told WPVI that the FBI took over an investigation at the post office after they were called to inspect it. Around 6 a.m. ET, according to WPVI, the post office was evacuated.
The investigation was prompted by a suspicious package that was intercepted at the mail facility, which the Associated Press reported was addressed to Biden. Law enforcement officers were also seen outside of Biden's home on Wednesday.
Shortly before 10 a.m. ET, the Associated Press reported that a second package addressed to Biden was found at another postal facility in Delaware, as well.
A photo of the package posted on Twitter by WTXF reporter Steve Keely showed the package had the same return address label as other packages that were sent, including one that prompted the evacuation of CNN's office in New York.
Biden is one of the latest Democratic figures to have a suspicious package addressed to him. A suspicious package sent to actor Robert De Niro was investigated on Thursday morning as well. Former Secretary of State Hillary Clinton, former President Barack Obama and prominent Democratic billionaire George Soros also have all received similar packages.
Each of the "viable explosive devices" as a law enforcement described it previously to Newsweek was sent in a manila envelope with the return address of Representative "Debbie Wasserman Shultz." Former Attorney General Eric Holder also had a package addressed to him and the FBI said it never reached its intended destination but was rerouted to the return address in Florida.
Representative Maxine Waters had two packages sent to her, one was discovered at a mail facility in Maryland and one was discovered at a mail facility in Los Angeles, according to Fox News.
All of the packages were identified as suspicious before they were opened and none of the devices that were sent detonated.
"This investigation is of the highest priority for the FBI. We have committed the full strength of the FBI's resources and, together with our partners on our Joint Terrorism Task Forces, we will continue to work to identify and arrest whoever is responsible for sending these packages," FBI Director Christopher Wray said in a press release.
Following reports of the series of dangerous packages, White House press secretary Sarah Sanders released a statement condemning the attacks. She called the "terrorizing acts" "despicable" and said that anyone responsible will be held accountable to the fullest extent of the law.
The FBI requested that anyone with information about the packages contact the FBI and explained that no piece of information is too small. All of the packages are being sent to be analyzed at the FBI Laboratory in Quantico, Virginia.