Joe Biden Calls Belarus Arrest of Anti-Putin Journalist 'Shameful Assault' on Press Freedom
Democratic President Joe Biden has called Belarus' arrest of Raman Pratasevich, a 26-year-old journalist who had criticized Russian President Vladimir Putin, a "shameful" assault on the freedom of the press.
On Sunday, Belarusian flight controllers told pilots of a Ryanair plane that there was a bomb threat against passenger planes made by the Palestinian militant organization Hamas. The flight, originating from an Ireland-based airline, was headed from Athens, Greece to Vilnius, Lithuania.
Belarusian controllers told the plane to land in Minsk. A military MiG-29 fighter jet then intercepted the flight to ensure its cooperation. Pratasevich was arrested after the plane landed. He has been accused of "extremism" and inciting mass riots. No bomb was found on the 126-person flight.
"This outrageous incident and the video Mr. Pratasevich appears to have made under duress are shameful assaults on both political dissent and the freedom of the press," Biden said on Monday.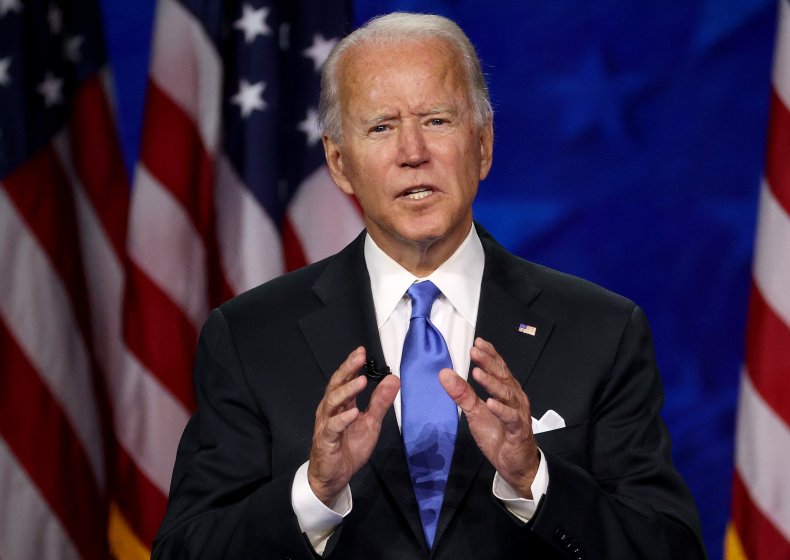 Following Belarus' August 2020 election, Protasevich helped provide updates and footage from mass protests. The protesters accused longtime Belarussian President Alexander Lukashenko of rigging the election in his favor. Pratasevich also criticized Putin for his close support of Lukashenko's regime.
Biden and others have accused Lukashenko of unjustly detaining hundreds of political prisoners. More than 34,000 people have been arrested in Belarus since its August 2020 election, and thousands beaten.
On Monday, Pratasevich appeared on Belarus state TV. In the broadcast, the journalist rapidly stated that he was in good health and called his arrest "maximally correct and according to law." Pratasevich said he was providing investigators with evidence about "organizing mass disturbances," according to MSNBC.
Biden's statement on Monday praised the European Union for deciding to issue sanctions on Belarus for Pratasevich's arrest. The sanctions will include economic penalties and banning Belarusian airlines from using its 27 member nations' airspace and airports.
Biden's statement also praised Belarusians who have fought for "democracy, respect for human rights, and the preservation of fundamental freedoms." "The United States will continue to stand with the people of Belarus in their struggle," his statement continued.
Pratasevich's arrest occurred just hours after U.S. officials announced a summit between Putin and Biden to be held in Geneva, Switzerland next month. His arrest also prompted international condemnation from the European Union, NATO and the United Nations.
Poland's Prime Minister Mateusz Morawiecki called the plane's forced landing by a Belarusian military jet a "reprehensible act of state terrorism." European Commission President Ursula von der Leyen called it "utterly unacceptable."
NATO Secretary-General Jens Stoltenberg called it "a serious & dangerous incident which requires international investigation." The U.N. Secretary-General called the arrest and the "deteriorating" human rights situation in Belarus "disturbing."
Newsweek contacted the White House for comment.