Joe Biden Gives Donald Trump 'Clown' Nickname, Says 'S.O.B.' Had Better Not Insult His Family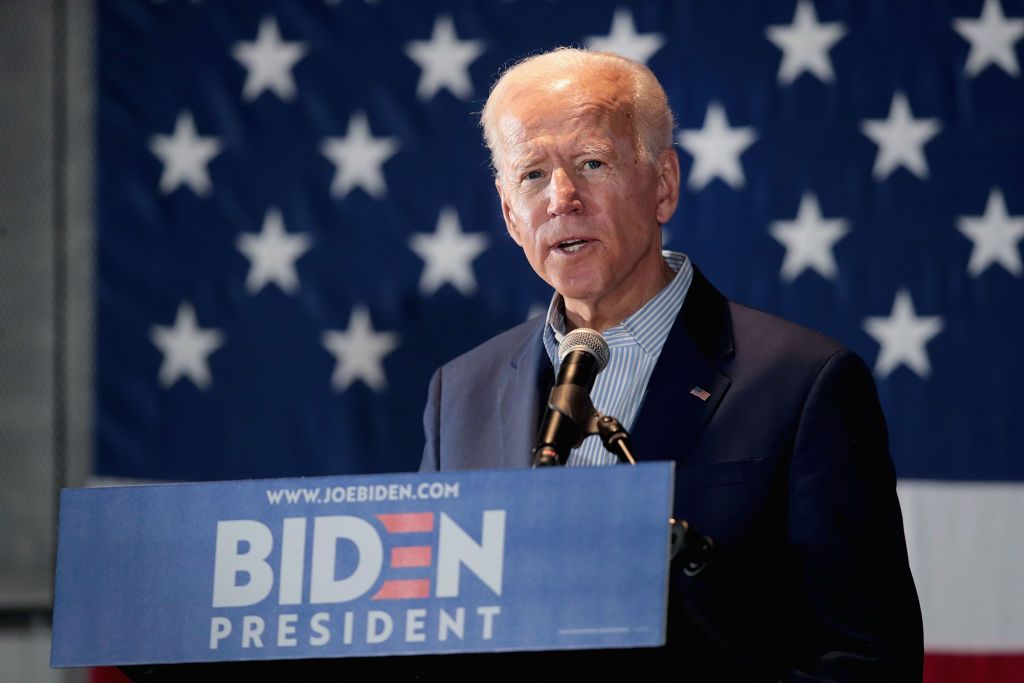 Former Vice President Joe Biden Saturday night demanded a higher level of discourse in the 2020 campaign, claiming he has "so many nicknames" to give President Donald Trump, but settling for now on "clown."
The top-polling 2020 Democratic presidential candidate told attendees at a Columbia, South Carolina, fundraising event Saturday that he wasn't going to stoop to Trump's level of name-calling and mud-slinging. However, Biden still managed to refer to the president as a "no good S.O.B," accusing Trump of being likely to verbally attack his family members during the campaign, Bloomberg reported.
He called on attendees at the $1,000-$2,800 per person fundraiser to simply write Trump off as a "clown" for now.
"There are so many nicknames that I'm inclined to give this guy. We could just start with clown," Biden said. "When he says these ridiculous things he says, I mean this, I put my hand up and say, 'everybody knows who you are' because they do know."
A supporter urged Biden to shoot insults back at Trump, who frequently refers to the former senator and vice president as "Sleepy Joe" on Twitter. The president retweeted a staggering 60-plus tweets, many of which were specifically anti-Biden, in less than an hour last Wednesday morning.
But Biden briefly declined, saying "The only place [Trump] has any confidence is in the mud. The only thing he doesn't know how to respond to is issues and specifics," he replied. Biden said he has no problem "responding directly" to policy issues and other demeaning remarks the president may make toward others. But that a "mud wrestling match" between the two is exactly what Trump "wants me to do."
However, Biden later called Trump a "no good S.O.B.," saying the president will likely resort to attacking Biden's children and grandchildren. The six-term senator said his family members are "the last people I want to go through" what Trump will likely throw at them during the remaining 18 months of the campaign.
In the past, Biden has not shied away from direct verbal insults and has even floated a hypothetical school yard fight between the two after the release of what Biden called the "disgusting" Access Hollywood remarks he made alongside show host Billy Bush, which were revealed in 2016.
"The press always asks me if I wish I were debating him," Biden said at a October 2016 rally in Pennsylvania for then-candidate Hillary Clinton. "No, I wish we were in high school and I could take him behind the gym. That's what I wish," he said to roaring applause.