Joe Biden Campaign Co-Chair Praised Candidate for Consistency on Hyde Amendment Day Before He Flip-Flopped
2020 Democratic hopeful Joe Biden flipped on a controversial abortion measure he had supported for decades on Thursday evening, just 24 hours after his presidential campaign co-chairman praised the former vice president for his consistency on the issue.
During an appearance on CNN's Cuomo Prime Time on Wednesday, Cedric Richmond defended Biden's support for the Hyde Amendment, which restricts federal funding for abortions. Richmond said that Biden's faith has steadily guided him on the issue.
"I think the vice president has been very consistent over his career in the Senate since [1976] when the Hyde Amendment became law," Richmond said. "He is a deeply religious man... he is guided by his faith and his position on the Hyde Amendment has been consistent."
Just 24 hours after Richmond's CNN interview, Biden officially reversed his position on the Hyde Amendment. Speaking at a dinner in Atlanta Thursday evening, Biden said he could not simultaneously believe that health care is a right while also supporting the anti-abortion measure.
"If I believe health care is a right, as I do, I can no longer support an amendment that makes that right dependent on someone's ZIP code," Biden said at the Democratic National Committee event.
Biden's team has continued to push that the reversal is about health care, not politics. The campaign press secretary,TJ Ducko, wrote in a statement to The Atlantic that Biden's "honesty and candor are big reasons why his candidacy is resonating all across the country. Voters respond to his authenticity, and want a president with values that are nothing like the current occupant of the White House."
The controversial Hyde Amendment prohibits the use of federal funds for abortion services except in certain circumstances, including a pregnancy by incest or rape, or when a pregnancy threatens the mother's life.
Since its implementation in 1976, the Hyde Amendment has received largely bipartisan support. Seven presidents — three Democrats and four Republicans — have supported the measure (or at least a modified version) over the past four decades.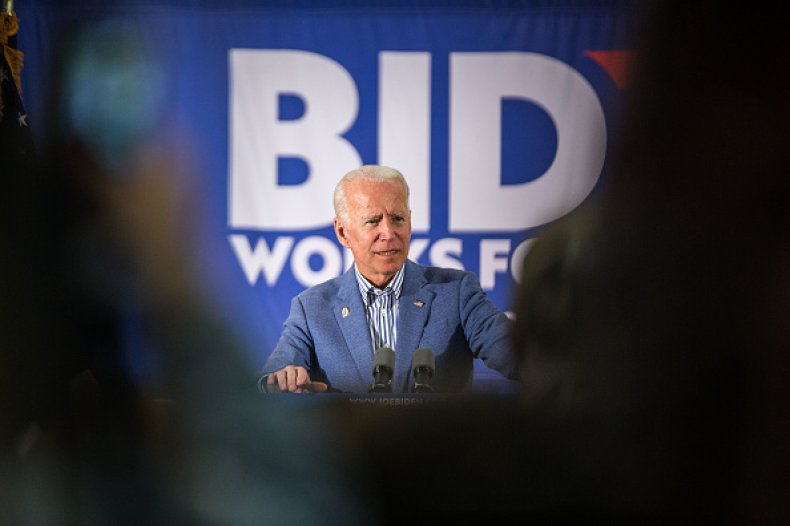 The amendment needs to be reauthorized every year as part of the appropriations bill for the Department of Health and Human Services. This means that nearly every single 2020 Democratic candidate who has served in Congress has also approved of the measure, even if only by voting to approve the larger spending bill the amendment was attached to.
Biden's position on the amendment made headlines recently after he accidentally told an American Civil Liberties Union volunteer that the abortion measure needed to be removed. "It can't stay," he said to the volunteer last month. The exchange was captured in a video that has since gone viral.
The video prompted Biden's team to issue a response earlier this week, in which they made it clear that the candidate misheard the question and that he still supported the Hyde Amendment.
Biden immediately faced a wave of backlash from abortion rights activists and his fellow Democratic presidential candidates, many of which used social media platforms to express their disapproval with the Hyde Amendment.
Biden's comments put him in the middle of a contentious nationwide debate on abortion rights. In recent months, conservative-led state legislatures across the country have drafted or passed laws seriously restricting access to abortion services.
After the former vice president's reversal, he seemed to regain some favor with the abortion rights community. President of Planned Parenthood Leana Wen tweeted that she was "happy to see Joe Biden embrace what we have long known to be true: Hyde blocks people—particularly women of color and women with low incomes—from accessing safe, legal abortion care."