Joe Biden's Team Says Trump's Election Loss is 'Inevitable,' Lawsuits Are 'Doomed to Fail'
Joe Biden's campaign has dismissed Donald Trump's lawsuits as "meritless" and "doomed to fail."
In a live streamed press conference on Thursday, the Democratic candidate's campaign manager Jen O'Malley Dillon and campaign adviser Bob Bauer addressed the Trump campaign's accusations of voter fraud and consequent lawsuits.
They dismissed his claims as an attempt to "throw a large cloud" over the election and to confuse the American public.
O'Malley Dillon said that "victory is imminent," adding: "Our data shows that Joe Biden will be the next president of the United States."
She said that Trump can see he is losing and has therefore employed a "flailing strategy" to prevent votes from being counted.
It comes as Biden edged closer to the White House with Wisconsin and Michigan going his way, according to The Associated Press' election data. Biden sits on 264 electoral votes and Trump 214, with 270 needed to secure the presidency.
Georgia, Nevada, and Pennsylvania remain options for both candidates, according to AP data at the time of writing, with none yet ready to report a clear winner. Any one of those states would tip Biden to victory, but Trump will have to carry all three to stay in the White House.
Early on Wednesday morning, Trump prematurely claimed victory, while also alleging without supplying evidence that the vote counting had been "a major fraud on the nation."
Trump's legal team has launched lawsuits in Michigan, Georgia, and Pennsylvania to dispute vote counting methods.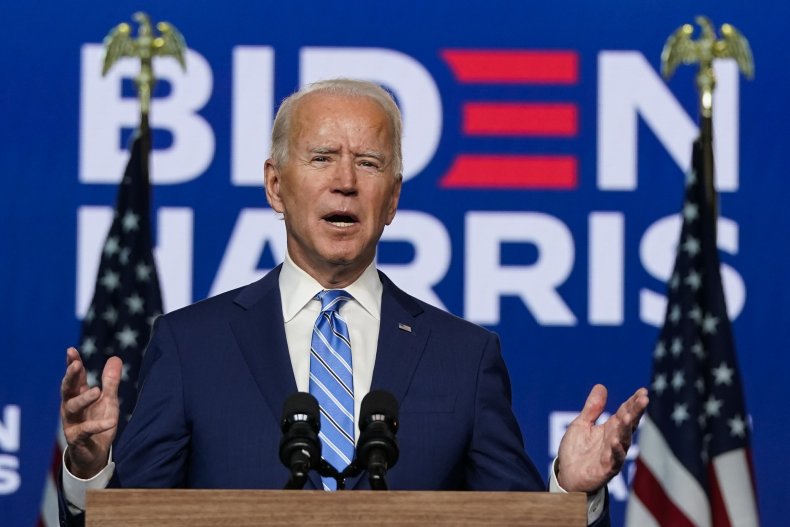 Biden Campaign Addresses Trump Campaign Lawsuits
During the press conference, O'Malley Dillon said that Trump is looking at the same data as the Biden campaign, which shows that he is losing.
The campaign manager said that, because of this, "Donald Trump continues to push a flailing strategy designed to prevent people's votes from being counted.
"What we are seeing on these legal suits are that they are meritless and nothing more than an attempt to distract and delay what is now inevitable."
"Joe Biden will be the next president of the United States."
O'Malley Dillon showed projections of Biden's path forward in battleground states, where the results are yet to be called. She said that they now expect Pennsylvania, Arizona and Nevada to turn blue.
She described Georgia as a "true toss-up" with Biden gradually cutting into Trump's lead and concluded that North Carolina will be won by Trump.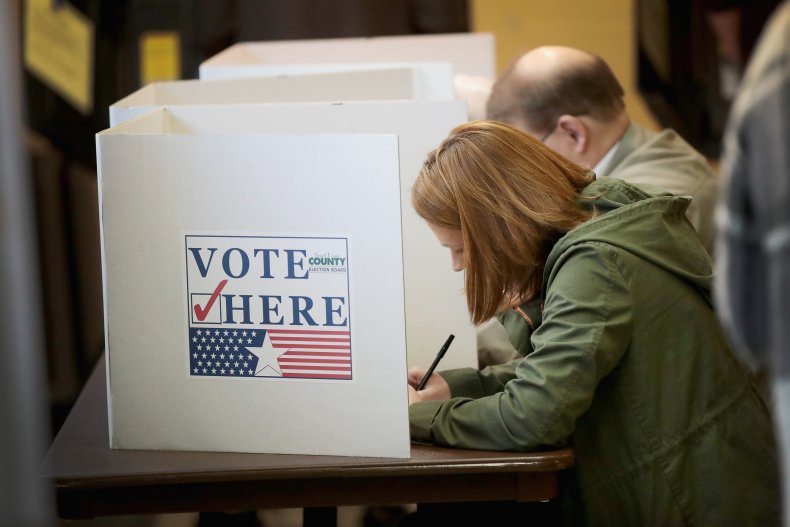 Bauer then stepped in, calling Trump's lawsuits "meritless." He said they are "intended to give the Trump campaign an opportunity to argue that the vote count should stop."
"It is not going to stop," he added. "For their purposes, these lawsuits don't have to have merit—that's not the purpose. The point is not to put bonafide claims in front of the courts. It is to create an opportunity or them to message falsely about what is taking place in the electoral process."
The campaign adviser said: "These election officials are working overnight trying to get the count out and trying to get it right and the Trump campaign's continually alleging irregularity failure of the system and fraud without any basis."
Bauer said that the lawsuits are part of a broader misinformation campaign, saying: "All of this is intended to create a large cloud, that it is the hope of the Trump campaign, that nobody can see through. But it is not a very thick cloud. We see through it, so will the courts and so do the election officials."
"This strategy of disrupting the vote count, as you can tell by the efforts of election officials to continue to count, is doomed to fail.
"But in the background the noise is fraud, irregularity and alike. And the lawsuits and the disruptive behavior are all for that purpose—of trying to get the vote count [stopped], trying to confuse the public about what's taking place.
"And we'll make sure the public is clear about what's taking place and election officials operating under the law will make sure that the vote count continues."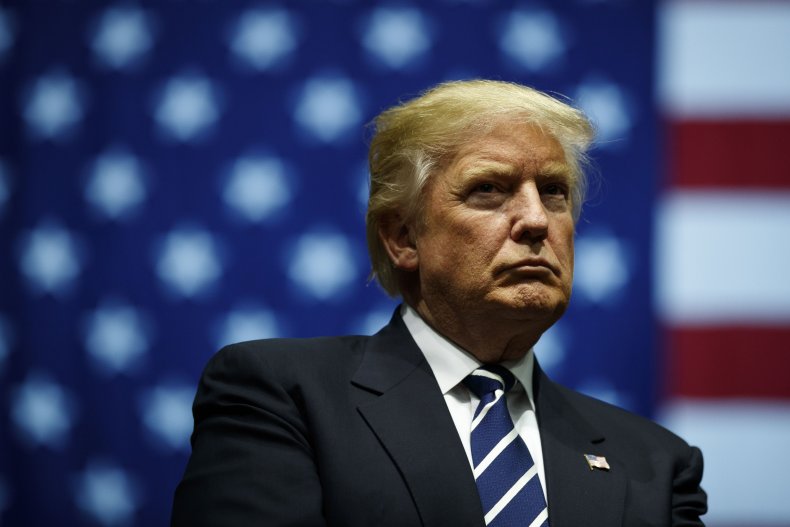 What Trump Said
Just after the Biden campaign news conference, Trump tweeted to say there was "plenty of proof" of voter and state election fraud. The tweet was later flagged by Twitter for containing potentially "misleading" claims.
It read: "All of the recent Biden claimed States will be legally challenged by us for Voter Fraud and State Election Fraud. Plenty of proof—just check out the Media. WE WILL WIN! America First!"
He then tweeted: "STOP THE FRAUD!"
Meanwhile, his team in Las Vegas also spoke to reporters in the wake of the Democrats' conference, in which they announced that they are filing a lawsuit in Nevada.
Trump's spokesman made claims of "many irregularities" in the state voting system and accused the Democrats of changing the Nevada election system with the increase in mail-in ballots.
Among the accusations of fraud, he said the Republicans believe dead voters have been counted, that there are thousands of people whose votes have been counted even though they have recently moved county and that one voter was denied access to vote because she was told that someone had already cast her ballot.
Newsweek has contacted the Trump campaign for comment.