Democratic Presidential Contender Joe Biden's Campaign Workers to Unionize
Joe Biden's campaign announced Saturday that its field organizers will unionize, joining the Iowa-based Teamsters Local 238.
In allowing his campaign workers to unionize, Biden, the former Vice President, joins fellow Democratic presidential candidate Senator Bernie Sanders; Senator Cory Booker; Senator Amy Klobuchar; former U.S. Secretary of Housing and Urban Development Julián Castro; and mayor of South Bend, Indiana, Pete Buttigieg.
"Joe Biden has fought for the dignity and respect of working people his entire career and we are proud to be a campaign that puts his values into action — including a $15 minimum wage, paid family leave, and of course the right of workers to organize," said Biden's campaign manager Greg Schultz in a statement.
"We look forward to working with our field organizers, as the newest members of Teamsters Local 238, who are helping power this campaign to victory," he added.
Released just a month ago, Biden's plan to strengthen unions would support financial penalties on companies that interfere with workers' organizing efforts and "aggressively pursue" employers who violate labor laws—like when they intentionally misclassify employees as independent contractors, depriving them of certain financial and legal protections.
Notably, it would also include union representatives in his official cabinet.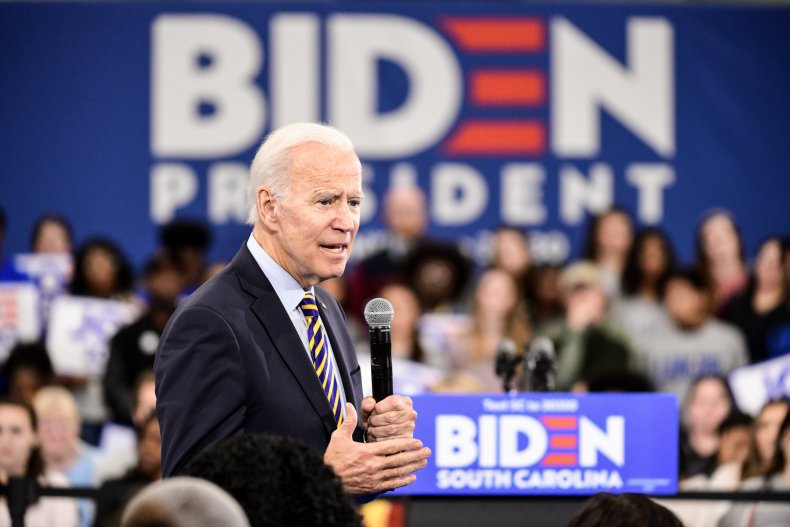 Still, critics have pointed out that Biden's policy choices haven't always supported the working class. In a letter to The Guardian in May, historian Gabriel Winant pointed out that Biden criticized the unions' big push for labor law reform in the 1970s. He was also "one of the main legislative architects" of mass incarceration, Winant said.
A key union in Biden's "backyard" was feeling neglected by the candidate over the summer. "He always calls himself a Pennsylvanian at heart. His headquarters are here in Philadelphia. But his folks haven't found the importance of coming together and talking to our workers. And so that's very disappointing," AFL-CIO Philadelphia Council President Pat Eiding told National Public Radio in an interview. "There's got to be some respect for the working people, if they want their vote."
Biden didn't attend the union's summit on September 17, but several other candidates did, including Sanders, Klobuchar, billionaire activist Tom Steyer and entrepreneur Andrew Yang, NPR also reported.
Local 238 is hosting a forum next week in Cedar Rapids, Iowa, that Biden is attending.
Biden and other candidates are currently seeking endorsements from several major unions, according to Bloomberg News.
Buttigieg topped an Iowa poll at 26 percent support this month; Biden was a distant fourth place at 12 percent support, behind Warren and Sanders, according to Iowa State University/Civiqs survey conducted November 15-19.