What Joe Biden Has Said about Canceling Student Loan Debt
There has recently been more and more discussions about President-elect Joe Biden's plans to cancel student loan debt when he enters the White House in January next year.
While Biden has not committed to canceling all student debt, his administration will be able to introduce changes that could affect millions of borrowers—although this will also likely depend on who controls the Senate.
In March, Democratic senators Elizabeth Warren and Chuck Schumer called for $10,000 relief for all student borrowers in light of the financial chaos sparked by the coronavirus pandemic—a proposal that Biden later endorsed in a tweet.
By September, they later called for the next president to cancel up to $50,000 in debt and while Biden has not officially committed to this, he has instead proposed a program that offers public service workers $10,000 a year in student loan relief.
He also pledged to make public colleges tuition-free for all families with incomes below $125,000.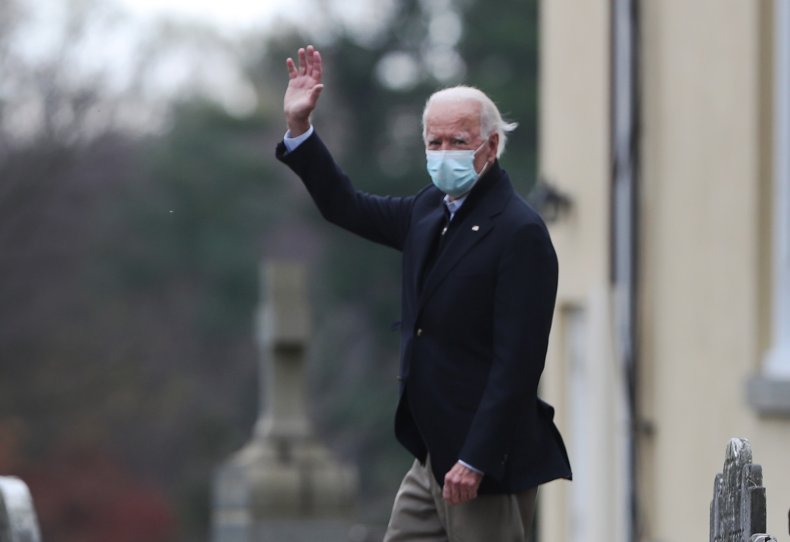 It comes after the Trump administration introduced a student loans holiday in March and waived interest until December 31. The incumbent president has still not conceded defeat to his Democratic rival and is still fighting several lawsuits with claims of voter fraud in battleground states.
It is unclear whether Donald Trump will extend the loan relief before Biden likely takes office on January 20 and borrowers are currently anxious to know if it will continue beyond the end of the year.
Newsweek has contacted Biden's transition team, the Trump administration and the department of education over the matter.
What Joe Biden has said on student debt:
During the campaign, Biden released 'The Biden Plan for Education Beyond High School' on his website, laying out a series of proposals which included plans for student debt relief.
The President-elect said he would create a public service forgiveness plan, where $10,000 in student debt will be erased from workers in schools, government and other nonprofit organizations, every year for up to five years to a total of $50,000.
Under the Biden plan, workers earning $25,000 or less will also be exempt from federal student loan payments and will not accrue any interest. Everyone making more than $25,000 will only have to pay five percent of their discretionary income—minus taxes and essential spending like housing and food.
Biden also said he would fix problems plaguing the federal Public Loan Forgiveness program. The initiative was created in 2007 to give debt forgiveness for workers entering low-paying public service jobs. But various conditions, like having the right kind of federal loan, means that only 2.2 percent of applicants have been deemed eligible since 2007, according to The New York Times.
His campaign statement said:
What Elizabeth Warren and Chuck Schumer have said:
In March, Warren and Schumer were among the lawmakers who called for the next president to cancel $10,000 in federal student loan debt per person during the pandemic. Biden endorsed this proposal in a tweet but Congress is yet to authorize it.
By September, the group of lawmakers called on the next president to cancel up to $50,000 in student debt but Biden has not publicly endorsed this proposal.
Schumer said in the statement published on Warren's website: "Education is supposed to be a ladder up, but for too many the burden of student debt has become an anchor holding them down.
"Massive student loan debt is exacerbating the historic and overlapping crises our country is facing, especially for communities of color, which have been hit hardest by the health and economic consequences of COVID-19. Our resolution lays out a way for the president to change that. Canceling student loan debt would help boost our struggling economy and close the racial wealth gap that has persisted for far too long."
Last week, Warren also wrote a Twitter thread to put more pressure on the President-elect by explaining some of the "big changes that a Biden-Harris administration can achieve on day one."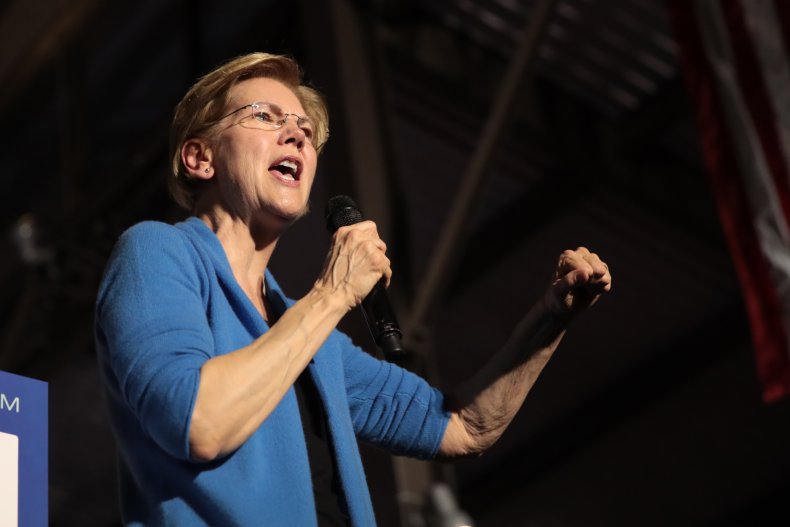 She wrote: "1. Biden-Harris can cancel billions of dollars in student loan debt, giving tens of millions of Americans an immediate financial boost and helping to close the racial wealth gap. This is the single most effective executive action available for a massive economic stimulus."
"Biden-Harris ran on the most progressive economic and racial justice platform of any general election nominee ever. Now isn't the time to hand over the keys to corporate lobbyists," the senator added.
Will Biden be able to implement his plans?
Any of Biden's plans to cancel student debt may be scuppered if the Republicans retain control of the U.S. Senate and this all comes down to the runoff elections in Georgia on January 5.
Not everyone agrees with policies of cancelling student debt, especially not Republicans, as it will ultimately be the federal government—so taxpayers—who foot the bill.
If the Democrats win the Senate, Schumer will be able to push through legislation on canceling student loans but it is unclear exactly what policy he would push, according to Forbes.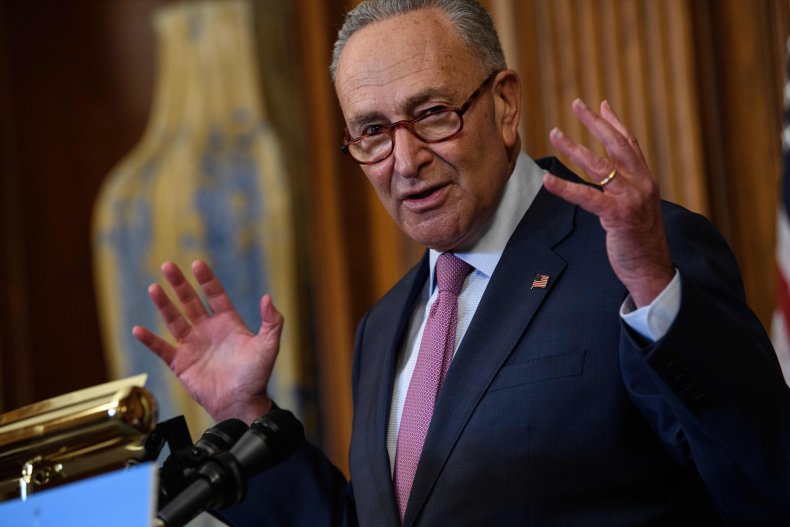 But if the Republicans win, student loan forgiveness will, in all probability, not become law since GOP senators have generally not supported debt cancellation plans, the publication reported.
The Democrats' next question would be whether student loan debt could be canceled through congressional legislation since the U.S. Constitution grants Congress power to to make laws.
Lawmakers, including Warren, have also argued that the president himself will be able to use an executive order to cancel student loans but this is still unclear from a legal perspective.