Joe Biden Confirmed as Winner in Georgia After Hand Recount Results Announced
Georgia Secretary of State Brad Raffensperger announced on Thursday that after a full hand-recount of ballots cast in the statewide presidential election, President-elect Joe Biden was still ahead of President Donald Trump.
Trump had challenged the results of the state's election, alleging widespread voter fraud. The Associated Press called the Georgia race for Biden, but the margin between the two candidates was three-tenths of a percentage point. The manual recount was required by Georgia state law.
"Georgia's historic first statewide audit reaffirmed that the state's new secure paper ballot voting system accurately counted and reported results," Raffensperger said in a Thursday statement. "This is a credit to the hard work of our county and local elections officials who moved quickly to undertake and complete such a momentous task in a short period of time."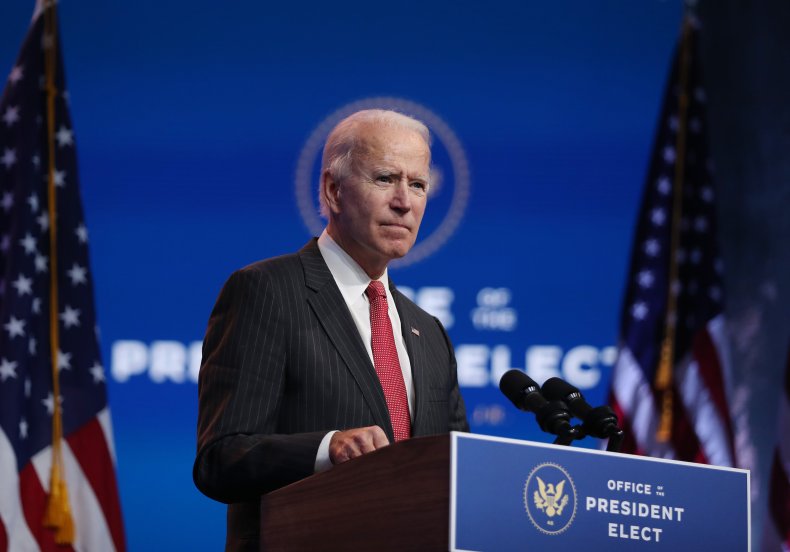 According to the Risk Limiting Audit Report, there was only a 0.0099 percent change in the overall margin between Trump and Biden. Most counties reported no change in their tallies.
Biden received 2,475,141 votes according to the manual recount. Trump received 2,462,857 votes. Before the hand audit, Biden had received 2,475,312 votes while Trump had received 2,462,757 votes.
Because the margin between the two candidates is still less than 0.5 percent, Trump's campaign can still request a recount which would be undertaken by a rescan of all paper ballots. Georgia state law dictates that election results must be certified statewide by Friday.
Newsweek reached out to the Office of the President-elect for comment.
Trump has claimed that widespread voting fraud tipped the results of the election towards Biden. In some battleground states, including Georgia, Trump's campaign has filed litigation alleging election manipulation. However, many of those lawsuits have been dismissed by judges.
On Thursday, a Georgia federal judge dismissed a lawsuit filed by Trump's legal team which sought a temporary restraining order on Georgia's vote certification process. A poll watcher testified that she had seen a pile of 100 ballots that appeared to have been photocopied. Out of those ballots, 97 were cast for Biden.
According to Fox News, Judge Steven D. Grimberg dismissed the suit on the grounds that "garden-variety election disputes do not rise to the level of a constitutional deprivation." Grimberg added that Trump's loss did not "rise to the level of harm."
On Monday, Biden said that Trump's refusal to allow his transition teams needed access to information and workspace was "embarrassing."
"As I said earlier," Biden said, "and I probably shouldn't repeat it, but I find this more embarrassing for the country than debilitating for my ability to get started."