Joe Biden continued his weeks-long silence on Tara Reade's allegation of sexual assault during a "Women's Town Hall" event on Tuesday.
The former vice president held the nearly hour-long event to discuss the impact of COVID-19 on women. Despite facing increasing pressure to address Reade's allegation amid new developments, the former vice president did not speak about it.
In March, Reade accused the presumptive Democratic nominee of shoving her up against a wall and penetrating her with his fingers when he was serving as a senator from Delaware. The alleged assault happened in 1993, when Reade was working as a staffer in his office.
On Monday, two people came forward to corroborate aspects of Reade's account. A former neighbor of Reade's told Business Insider that they discussed the alleged assault in detail. A former colleague who knew Reade in the mid-1990s told the news outlet that Reade had spoken of being sexually harassed by her former boss in Washington, D.C.
While Biden has not publicly addressed the allegation, his campaign has vehemently denied Reade's account.
"Women have a right to tell their story, and reporters have an obligation to rigorously vet those claims," Kate Bedingfield, Biden's communications director, said in a statement earlier this month. "We encourage them to do so, because these accusations are false."
In a New York Times investigation of Reade's account, two friends and Reade's brother said she described the details of a traumatic sexual attack involving the former vice president. But the newspaper found no corroboration from any former Biden staff members and "no pattern of sexual misconduct by Mr. Biden."
On Tuesday, Reade called on Biden to make documents from his time in the Senate publicly available.
"I'm calling for the release of the documents being held by the University of Delaware that contain Biden's staff personnel records, because I believe it will have my complaint form as well as my separation letter and other documents," Reade told Fox News. "Maybe if other staffers that have tried to file complaints would come to light—why are they under seal? And why won't they be released to the public?"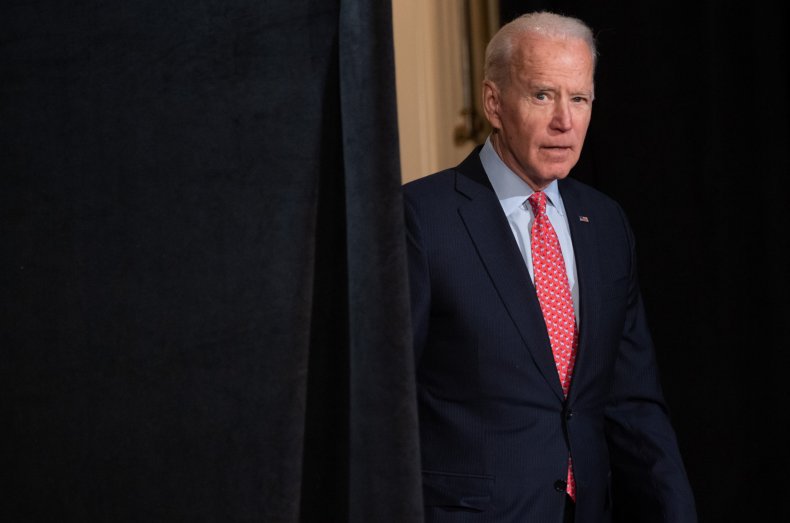 Last year, Biden also faced allegations of unwanted and inappropriate behavior by multiple women. The accusations started with Lucy Flores, a former member of the Nevada Legislature, who accused Biden of "demeaning and disrespectful" behavior when he kissed the back of her head. Three women told similar stories to The New York Times, and another three came forward to The Washington Post.
Biden eventually addressed the accusations and issued an apology. When he did, he said his touching was about making a "human connection" but promised to be more "mindful and respectful."
"I get it. I get it. I hear what they're saying. I understand," Biden said at the time. "I'll be much more mindful."
Biden was joined by a "special guest," former Secretary of State Hillary Clinton, during Tuesday's Women's Town Hall. At the event, Clinton officially endorsed him for president. She also did not address Reade's allegation.