Twitter Mocks Joe Biden Over 'Corn Pop' Black Gang Leader Story as 'Only White Lifeguard'
Former Vice President Joe Biden is being ridiculed over a journalist's retelling of Biden's seemingly heroic tale which he's repeated about taking on a Wilmington, Delaware gang leader named "Corn Pop" in the summer of 1962.
Biden has publicly repeated several stories of him rebuking racial division and has relayed one specific incident detailed in his autobiography of how he supposedly faced down an African-American gang leader for breaking the rules at what he described as an all-black pool. On Saturday, The Root writer Michael Harriot offered his own annotated Twitter version of Biden's "Corn Pop the gangsta" story, calling out several suspicious details and mocking whether he was the "only white lifeguard" at the Brown-Burton Winchester Park swimming pool that summer.
Harriot comically retold Biden's harrowing tale of 1962 racial strife by noting it's "already been demonstrably proven Biden will make stuff up." The Root senior writer and his social media followers joined him in questioning some of the basic facts of Biden's battle against "the Romans" street gang that he says "any black person" would doubt. Harriot repeatedly urges his followers to "STOP LAUGHING" as he relays Biden's own words, primarily taken from his 2008 autobiography Promises to Keep.
"[A]ny black person who hears this story will automatically give you the side-eye and say: "n**** please," Harriot writes at the outset of his viral Twitter thread. "It begins when Biden was working as a lifeguard at a pool."
"He says he did it — y'all, I SWEAR this is true — 'in hopes of learning more about the black community.' Yes, that's an actual quote," Harriot added.
"I'm always astounded by the imaginings of white people as it relates to race. Many of them have this fictionalized jigaboo version that is almost alien-like. And one of the greatest examples of this ever is Joe Biden's story about Corn Pop the gangsta," Harriot tweeted Saturday.
Biden's tale of being the lone white lifeguard at an all-black pool was called into question by Harriot's publication before, with a 2010 article in The Root providing how Biden managed to get a "Black Pass" during his decades-long political career. The overall narrative of Biden's story has remained the same even as he again rehashed the story to several news outlets in 2017. Several longtime Wilmington officials and civil rights leaders have come forward over the years to confirm characters including "the Romans" and "CornPop" existed.
Ultimately, in the story, Biden gets "Corn Pop" to put down his straight razor and become friends after threatening to beat him with the "six-foot metal chain around his arm."
"[The pool] is where it all started," said Joe Brumskill, a former Wilmington school board president who worked on several of Biden's U.S. Senate campaigns, as he told The Root in 2010. "He grew up working with black people, and we got to know him well."
Harriot's annotated version of the story also challenges some basic historical facts including that, "Biden says he became popular at the pool because many of the black people in Wilmington, DE had never talked to a white person before. This raised my bullshit-o-meter, so I decided to look it up. In 1960, Wilmington was 73 percent white, according to census records."
In a 1970 interview with the Wilmington News Journal, Biden said white locals threatened him for trying to push for public housing. "The first time the phone rang and someone said, 'You n***** lover, you want them living next to you,' I was shocked,'' Biden said at the time. An entire story on the swimming pool incident was published in The Washington Post in June 2017, in which the newspaper detailed lessons he "learned as the only white lifeguard at an inner city pool in 1962."
But Harriot appeared very suspicious of much of Biden's swimming pool tale: "But this is not about Biden. This is a celebration of the life of a straight razor-carrying certified street thug who I'd bet my pinky toe never existed. But if you ask Biden, I bet he'd say Corn Pop has passed on."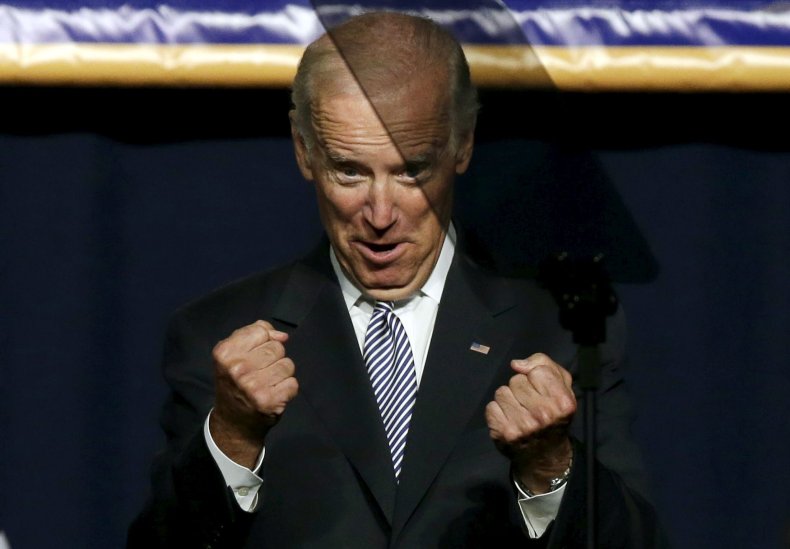 Several Biden supporters recently produced images showing a newspaper obituary of a man nicknamed "Cornpop" who passed away in 2016 at the age of 73.
In August 2013, then-U.S. Senate candidate and now-Democratic presidential candidate Cory Booker was accused of fabricating a Newark, New Jersey drug pusher he'd supposedly met on the street nicknamed, "T-Bone." Several conservative news outlets pounced on the character who'd become a fixture in Booker's stories as a fabrication for political purposes.