Biden Recalls Deaths of MLK & RFK, Asks Voters to Imagine if Obama Had Been Assassinated
During a town hall in New Hampshire Friday afternoon, former Vice President and 2020 presidential candidate Joe Biden raised a few eyebrows when he asked the audience to hypothetically imagine what it would be like if Barack Obama had been assassinated when he became the Democratic nominee for president back in 2008.
The scenario came as Biden discussed and tried to invoke the impact that the 1968 assassinations of Martin Luther King Jr. and Robert F. Kennedy had on his own life, and how that had prompted him to run for office. The question was intended to start a conversation by comparing today's political climate to that of the social unrest in the late 1960s.
"My two political heroes were MLK and Bobby Kennedy. My senior semester, they were both shot and killed," Biden said during a discussion on health care at Dartmouth College. "Imagine if, God forbid, Barack Obama had been assassinated after becoming the de facto nominee. What would have happened in America?"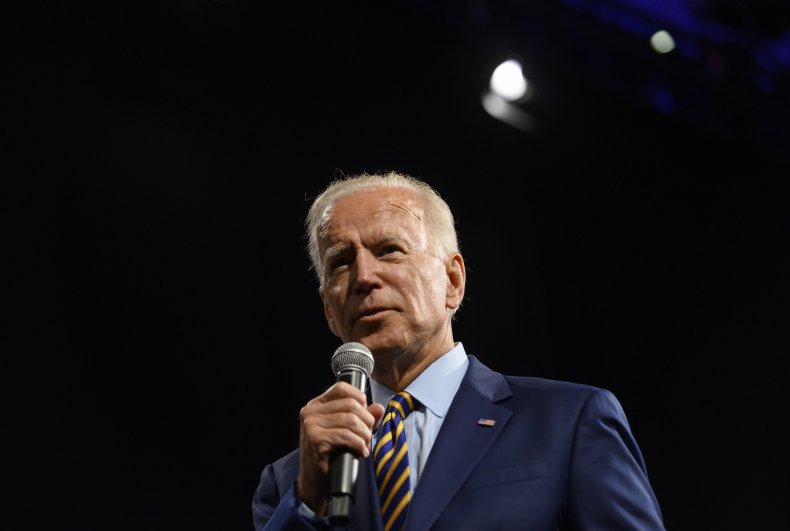 The former vice president said those assassinations sparked his own political awakening in his 20s. Biden, now 76, ran successfully for the United States Senate in 1972 at age 29.
"Unless I'm mistaken, Donald Trump did for your generation what the loss of two of my heroes did for mine," he said to students in the audience. "What they did was make you realize, my God, we're in trouble."
A Biden campaign official told CNN on Saturday that Biden has made a similar comment about Obama before, as he tried to stress the significance of Kennedy's and King's assassinations to people who may not have been alive at the time.
The somewhat jarring question was raised on a day when the campaign would rather have focused on noting the 11th anniversary of Obama's announcement of Biden as his running mate in the 2008 race.
Later on Friday, Biden tweeted, "New Hampshire really is God's country."
Biden has faced increased scrutiny from the press recently amid various gaffes, including saying that "poor kids" are "just as talented as white kids," before correcting himself and saying "wealthy kids."
Biden is the front-runner in the crowded Democratic presidential primary. He has recently expanded his lead according to a new CNN poll, with 29 percent of Democratic and Democratic-leaning registered voters saying they plan to vote for the former vice president.
The shift returns Biden to a double-digit lead over his closest competitors, Vermont Senator Bernie Sanders at 15 percent and Massachusetts Senator Elizabeth Warren at 14 percent.