Joe Biden Is 'Deeply Grateful' For Jennifer Lopez and Alex Rodriguez's Endorsement
Joe Biden can count on Jennifer Lopez and Alex Rodriguez's support.
The couple appeared in a new video with the presidential hopeful and his wife Dr. Jill Biden on Friday and officially gave Biden their endorsement while speaking on the power of the Latino vote in the U.S.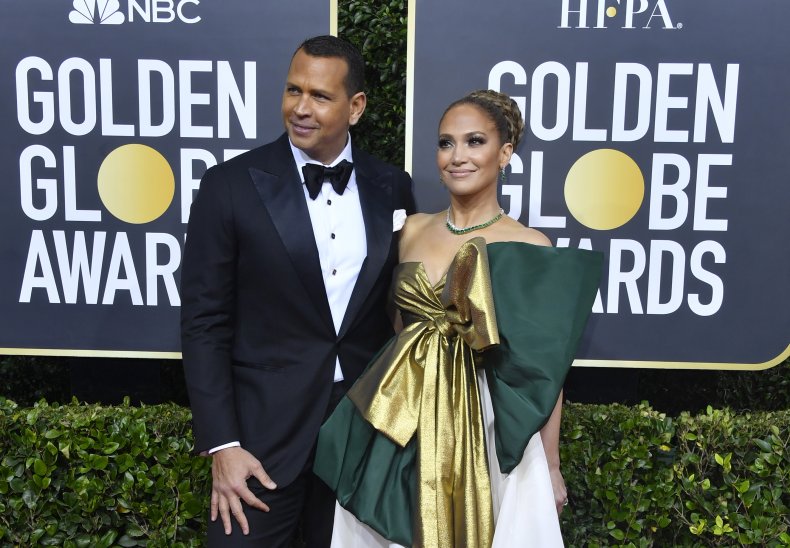 "We're thrilled and we're excited to vote. I think our voice has never been more important. We want to come together as a team to defeat Covid and to rebuild this US economy that needs us all so much," Rodriguez said in the video.
Lopez hoped to use her platform to help instill a deeper sense of community and togetherness among Americans from all walks of life.
"For me, it's unifying the nation again. Getting rid of this hate, thinking about my kids walking around in a world where, you know it's OK to be racist or prejudiced because our administration says it's OK," Lopez said. "That to me is really sad because it's not the country I believe that I grew up in."
The "Pa' Ti" singer said she also hoped to inspire the Latino community to use their voices and speak out for their rights. "My kind of hope and quest for the Latino community is that they start understanding their power. They understand what they mean to this country, that their vote counts," Lopez said.
Dr. Jill Biden emphasized just how important the Latino vote was for her husband's campaign and promised to ensure Latina would would "have a seat at the table" should she become the next first lady while Joe Biden added they'd be included in his Cabinet as well.
"It's real," he said.
One of Lopez and Rodriguez's biggest concerns was the effect coronavirus has had on the Latino community in the U.S. and their ability to live, work and stay healthy, to which Joe Biden explained the many missteps President Donald Trump's administration have made that have severely impacted the Latino community.
"A Latino is three times more likely to be infected by the COVID virus than a white person. Three million unemployed. 200,000 Dreamers on the frontline of essential workers risking their lives right now. That's not an exaggeration, that's a fact. And one in three Latino small businesses are gone," Joe Biden said. And so we're sitting here right now when the president has said he's not going to negotiate anymore. The House passed an incredibly generous bill. $2 trillion dollars to provide for making sure that small businesses can stay open. They can have the money for the PPE, the masks. They can put in plexiglass. They can sanitize. They can do all these things, and he's not doing anything. In addition to that, schools are still closed especially in Latino communities. And you go down the line but there's so much we can do."
The Bidens' video with Lopez and Rodriguez is just the latest campaign steps taken to incite votes from Latin Americans. He's previously teamed up with artists like Bad Bunny and Alejandro Fernandez to encourage Latin voters support, and just in September Joe Biden hosted an event honoring Hispanic Heritage Month with up with Latin superstars Luis Fonsi, Ricky Martin and Eva Longoria in Florida.