Former Vice President Joe Biden has highlighted his ability to do business with people all political persuasions, citing how he had worked with two prominent segregationists.
The frontrunner for the 2020 Democrat ticket was speaking at a fundraiser in New York's Carlyle Hotel where he referred to Senators James Eastland of Mississippi and Herman Talmadge of Georgia, whom he worked with during a 36-year Senate stint.
Eastland, who died in 1986 aged 81, vehemently opposed integration and thought black people belonged to "an inferior race." He also feared a "mongrelization" of the races, The New York Times reported.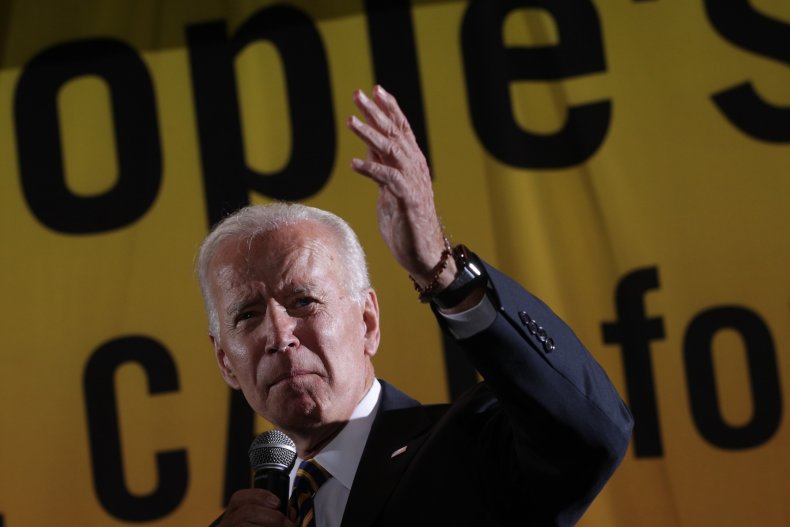 Biden recounted that even with such people of different political views, there was a "civility" to the Senate in the 1970s and 1980s and that when he worked with Eastland in a caucus, "he never called me boy, he always called me son."
He also referred to former Democratic Georgia governor Talmadge, who died in 2002 aged 88. Talmadge once said: "There will never be mixed schools while I am governor," and the NAACP dubbed him the "enemy of the Negro people," The Washington Post reported.
Despite this, Biden said that he was still able to work with him on race relations even though he was "one of the meanest guys I ever knew."
Biden said: "At least there was some civility. We got things done. We didn't agree on much of anything. We got things done. We got it finished.
"But today, you look at the other side and you're the enemy. Not the opposition, the enemy. We don't talk to each other anymore," he said, according to the New York Times.
He used these as examples of how he could work with people of any political persuasion, which is particularly important in today's America.
"Folks, I believe one of the things I'm pretty good at is bringing people together," he said. "Every time we had a trouble in the administration, who got sent to the Hill to settle it? Me. No, not a joke. Because I demonstrate respect for them," he added.
Back in 2017, Biden also referred to his ability to work with people like Eastland, telling a campaign rally in Alabama that "you'd get up and you'd argue like the devil with them. Then you'd go down and have lunch or dinner together," the Washington Examiner reported.
"The political system worked. We were divided on issues, but the political system worked."
The Examiner also noted that how Biden also enjoyed friendships with Republican segregationists Senator Jesse Helms of North Carolina and Senator Strom Thurmond of South Carolina.
On social media, some people reacted to his comments. Rob Harris tweeted: "That right there is (a) prime example of how his political instincts are too circa '90s and why he'd be a weaker general election candidate than expected.
Julie Streer tweeted: "I agree we may not forget but we have the ability to forgive." Another tweeted: "A lot of politicians value civility over policy substance, and that leads to a lot of bad outcomes."
This week, Biden revealed he had already raised nearly $20m for his presidential bid, mostly from small donors.