On the same day former Vice President Joe Biden launched a new national ad targeting Black voters, the presumptive Democratic nominee faced criticism for saying the African American community largely lacked diversity of thought.
Biden told NPR's Lulu Garcia-Navarro on Thursday that he would "move on" extending the temporary protected status program on his first day in office. That includes providing protections to Cubans in Florida, Biden said, prompting him to compare two minority groups.
"What you all know but most people don't know, unlike the African American community with notable exceptions the Latino community is an incredibly diverse community with incredibly different attitudes about different things," Biden said.
He noted that the Latino community in Florida will have a "very different attitude" toward immigration than there may be in Arizona.
Newsweek reached out to the Biden campaign for comment, but did not receive a response in time for publication.
Black Americans overwhelmingly lean Democratic in elections and Biden holds a lead on the demographic over Trump. In a new ad, released on Thursday, Biden urges Black Americans to stand up to Trump in the same way previous generations stood up to "violent racists."
"We choose to bring back justice, respect and dignity to this country. We choose Joe Biden to lead us all towards that American promise together," the ad says.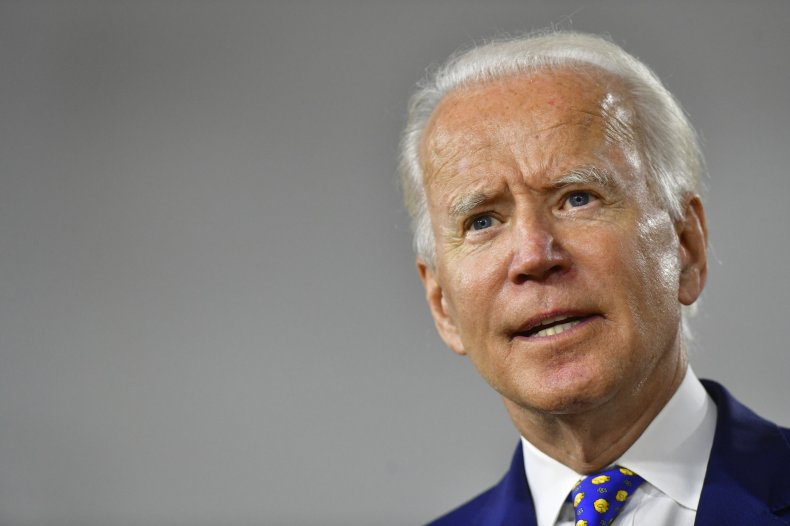 The ad will play in 15 states, including swing states such as Pennsylvania, Michigan, Wisconsin and Florida, according to the Associated Press. It will also air in Arizona, Georgia and Texas, three historically Republican states.
Back in May, Biden was criticized for telling The Breakfast Club host Charlamagne Tha God that if voters couldn't figure out if they were for him or Trump, "then you ain't Black."
While some questioned if Biden's comments would hurt him in the election, he still holds 80 percent of support among Black voters, according to a NBC News/Wall Street Journal Poll released on July 15. NBC noted he still has work to do among Black voters, but it's unlikely he'll lose enough support to turn the voting blocs to Trump.
Biden's known for his gaffes and he has faced criticism from prominent conservatives for dismissing diversity of thought within the African American community. President Donald Trump's campaign quickly seized on the moment, posting a clip of the interview on its social media pages and calling it "disgusting."
Days earlier, Biden found himself in hot water over another comment he made at the National Association of Hispanic Journalists and National association of Black Journalists Joint Virtual convention. When asked if he would take the cognitive test that Trump praises his own scoring on, he pushed back and related it to the journalist taking a drug test.
"No, I haven't taken a test. Why the hell would I take a test? Come on, man," Biden told CBS correspondent Errol Barnett. "That's like saying to you, before you got on this program if you had taken a test were you taking cocaine or not. What do you think, huh? Are you a junkie?"
It's not the first time the former vice president's mental state has been called into question and a Biden campaign official told Politico the "preposterous question" deserved "a response that showed the absurdity of it all.