Joe Biden Says Donald Trump Was 'Gracious' in Call About Coronavirus Pandemic, Listened to His Five Recommendations
Former Vice President Joe Biden said President Donald Trump was "gracious" on a phone call about the coronavirus pandemic and listened to his recommended responses to the outbreak.
The Democratic primary frontrunner told CNN's Cuomo Prime Time on Tuesday that he had a "good conversation" with the commander-in-chief and set out five things Trump could do to better handle the pandemic.
But he also said the pair had agreed not to discuss the specifics of their Monday phone call.
Asked why he felt the need to call President Trump amid the ongoing pandemic, Biden said: "Kellyanne Conway... said about four or five days, I can't remember the exact date, if Biden really wanted to help he'd stop criticizing and call the president and offer his help.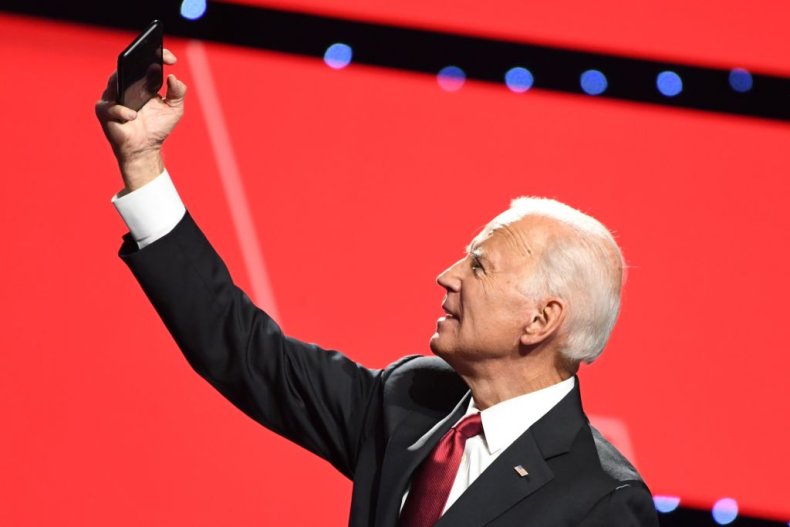 After saying his staff didn't get any follow up to the offer until Monday, Biden added: "I got a call when I was going on a show, one of your colleague's show, and they said they wanted to talk to me. I called the White House and sure enough the president wanted to talk.
"We had a good conversation. I laid out what I thought he should be doing. I laid out four or five specific points that I thought were necessary. I indicated that it's about taking responsibility and being the commander-in-chief."
The former vice president added that Trump was "very gracious" in his conversation and suggested they had agreed not to discuss specifics of the call.
"Why is it a good for the American people for you guys to talk, but us not really know what happened?" CNN host Chris Cuomo asked.
Biden was then more specific about what he suggested President Trump should do in response to the COVID-19 outbreak.
"He should fully implement the Defense Production Act. He should appoint at the same time a supply commander who controlled it all," Biden said. "He should create a Bank Defense Production Act because the big banks don't want to lend to small businesses. He should exponentially ramp up drug testing."
The ex-vice president also called on the administration to collect more data nationwide on African Americans contracting COVID-19 and dying at higher rates than other groups. "He was very gracious and that was the end of the conversation," Biden added.
Newsweek has contacted the White House for comment and will update this article with any response.
President Trump told reporters on Monday that their phone call about the novel coronavirus pandemic was "really wonderful" and lasted about 15 minutes.
"He gave me his point of view and I fully understood that," Trump said. "And we just had a very friendly conversation."
The commander-in-chief later confirmed that Biden had made suggestions to him about how to handle the outbreak, adding: "It doesn't mean that I agree with those suggestions, but certainly he had suggestions."