Donald Trump Retweeted Edited Version of Joe Biden Speech Mistakenly Endorsing Him for President
Donald Trump retweeted an edited video of Joe Biden seemingly endorsing Trump for president, and responded with "I agree with Joe!"
In a speech in Kansas City, former vice president Biden said, "We can only re-elect Donald Trump if, in fact, we get engaged in this circular firing squad here."
However, Dan Scavino, Assistant to the President and Director of Social Media at the White House, tweeted an edited and misleading video of Biden that showed him saying: "We can only re-elect Donald Trump."
Scavino also called Biden "Sleepy Joe," which is the President's nickname for Biden. Trump then retweeted the edited video, agreeing with Biden's alleged endorsement.
While this video was edited Biden has made similar gaffes recently, including calling himself an "O-Biden Bama democrat" and saying that he is running for the United States Senate.
Trump recently mocked Biden over a mistake when Biden said he was looking forward to Super Thursday instead of Super Tuesday. At a campaign rally in Texas, Biden said, "Look, tomorrow is Super Thur... Super Tuesday," and realizing what he had said, added, "I tell you what, I'm rushing ahead, aren't I?"
Then during a campaign speech in North Carolina, Trump commented on the mistake and said, "I thought he gave up the presidency the other day. He said he's running for the Senate. I looked at the first lady, I said, 'Hey, he's running for the senate.'"
Trump then added, "And today, he just said 'Super Thursday.' He's looking forward to Super Thursday."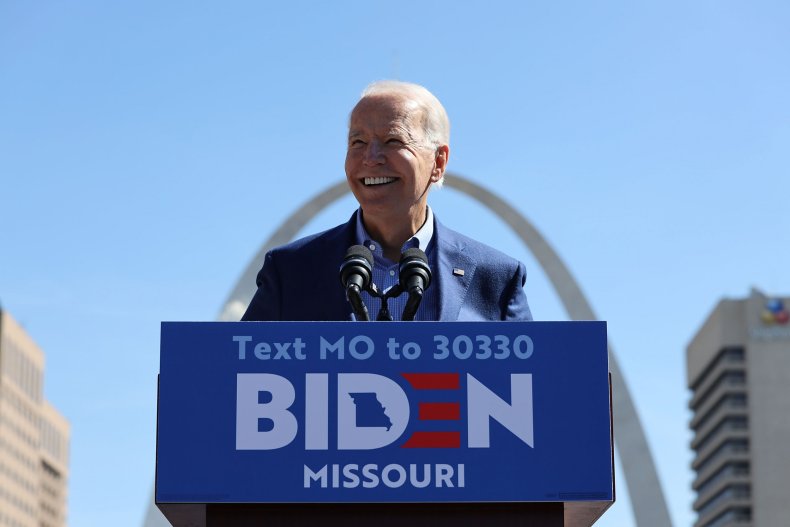 However, Biden isn't alone in making mistakes in his speeches. In his Independence Day address in 2019, Trump mistakenly said that when the Continental Army fought the British in 1781, the army "manned the air, it rammed the ramparts, it took over the airports, it did everything it had to do."
But air travel would not be invented for more than 100 years when the Wright brothers first flew in 1903. Additionally, in the same speech, Trump credited the Continental Army with the victory at the battle of Fort McHenry, which did not take place until the war of 1812, around 33 years later, and incorrectly suggested that the army was named after revolutionary general and first President George Washington.
Trump then blamed the mistake on the teleprompter breaking, despite also boasting that he knew the speech so well that he didn't need a teleprompter.
At the time, Trump told reporters, "Actually, in the middle of that sentence, it went out. And that's not a good feeling. I guess the rain knocked out the teleprompter, so it's not that, but I knew the speech very well, so I was able to do it without a teleprompter. But the teleprompter did go out. And it was actually hard to look at anyway because there was rain all over it."
Correction 3/8/20, 12:00 p.m. ET: A previous version of this article, headline and summary, focused on an edited video of Joe Biden. He said, "We can only re-elect Donald Trump if, in fact, we get engaged in this circular firing squad here." He did not say, "We can only re-elect Donald Trump." We regret the error.