After NATO Gathering, Joe Biden Releases Viral Campaign Ad Slamming Trump: 'A President The World Is Laughing At'
Former Vice President Joe Biden's presidential campaign has capitalized on a viral video of world leaders talking during the NATO summit about President Donald Trump behind his back, in an effort to show the president is unfit to lead America.
"The world sees Trump for what he is: insincere, ill-informed, corrupt, dangerously incompetent and incapable, in my view, of world leadership," Biden tells voters in the ad.
Biden's campaign released the ad on Wednesday night, and by Thursday morning the video Biden posted on Twitter had 4.8 million views. The ad is a compilation of clips of people laughing or mocking the president, opening with the recent NATO video and showing his 2018 U.N. speech, when attendees chuckled after Trump said his administration had accomplished more than any other in America's history.
The former vice president is on an eight-day "No Malarkey" bus tour across Iowa to rally support among rural voters. Greg Schultz, Biden's campaign manager, used the recent campaign ad to hammer home the messaging of the Iowa visits. He retweeted Biden's video clip, writing in the tweet that the point of the "No Malarkey" tour was to "call out what is at stake in very real and direct ways."
"Trump is afraid to run against Biden," Schultz wrote. "He should be."
In the ad, Biden claims that electing Trump to four more years would make it very difficult to "recover America's standing in the world." It concludes with images of Biden and the message that America needs "a leader the world respects."
During a reception at London's Buckingham Palace on Tuesday, cameras and audio captured Canadian Prime Minister Justin Trudeau speaking with French President Emmanuel Macron and British Prime Minister Boris Johnson. In the conversation, Trudeau criticized Trump for holding long press conferences during the NATO summit and said the Trump team's jaws dropped "to the floor" at one point. He later clarified to reporters that he was referencing the moment when Trump announced that next year's G7 meeting would be held at Camp David.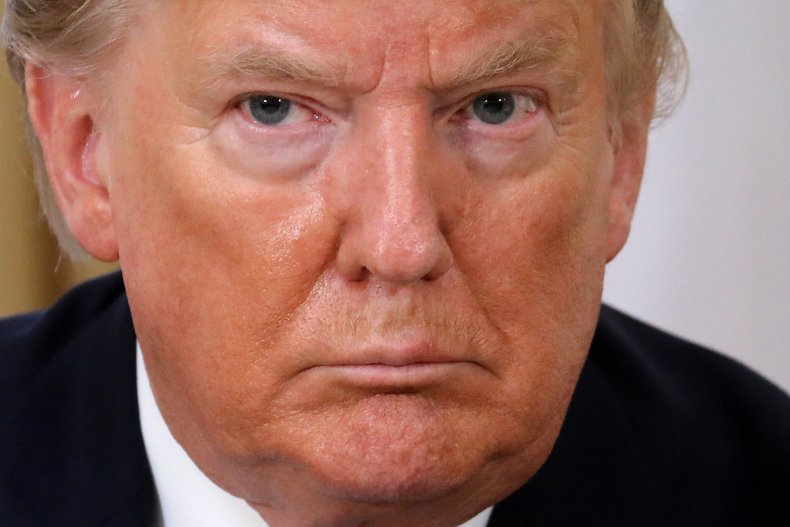 Trudeau denied the conversation was driven by malice and told reporters on Wednesday that he and Trump have a "very good" relationship and engaged in productive conversations while in London. However, the president's critics pointed to the viral video as a reason not to vote for his re-election.
In a Thursday tweet, state Senator Wiley Nickel of North Carolina called Biden's ad using the NATO video "very powerful." Actress Alyssa Milano, a frequent Trump critic, labeled it the "best political ad of this primary."
"If you're a registered Republican-watch this," Milano tweeted.
Although the video has been a source of criticism for Trump, the president championed his NATO trip as a great success. On Thursday, he tweeted that "tremendous things" were achieved in London and that "no president has ever achieved so much in so little time."