Joe Biden's Popular Vote Lead Over Donald Trump Passes 5 Million
In a U.S. election that has broken records, President-elect Joe Biden has so far earned over five million ballots more than President Donald Trump in the popular vote count.
As of Wednesday morning, Biden's tally of 77,271,279 votes has stretched his popular vote lead to 5,088,900 over Trump, who has so far recorded 72,182,379 votes, according to the Cook Political Report.
With legal challenges underway the numbers could change, but so far Biden has netted 50.8 percent of the popular vote, which is 3.4 percentage points more than Trump's 47.4 percent.
The margin has surpassed the gap between former President Barack Obama and Mitt Romney in 2012, when Obama defeated the Republican candidate by 4,982,296 votes. However it is still well shy of the massive 9,550,193 vote margin that Obama had when he defeated Republican candidate John McCain in 2008.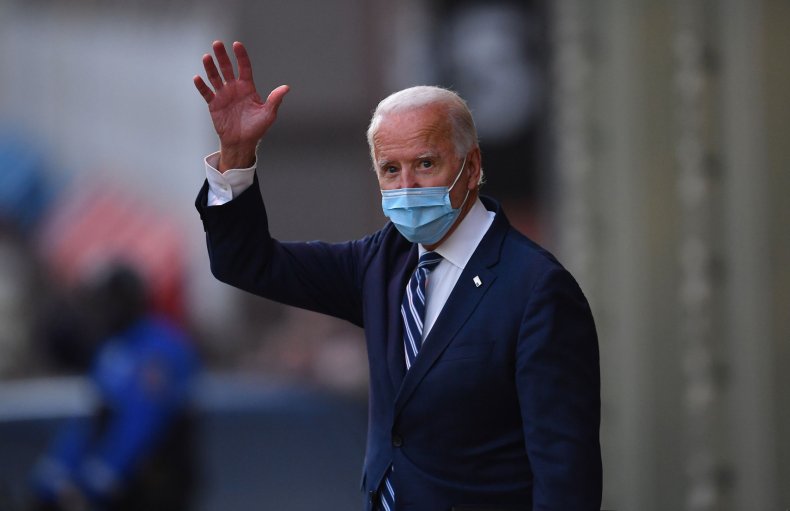 Still, as early as last Wednesday, Biden had already beaten Obama's 2008 record tally of 69,498,516 of popular votes and the numbers have just kept rising. Meanwhile, Trump has recorded the second-highest tally in history, and the highest ever by a losing candidate—legal challenges pending.
Trump lost the popular vote in 2016 to former Secretary of State Hillary Clinton by 2,868,686 votes, but won the election by taking the Electoral College votes needed to take the White House, 304 to 227.
In 2000, George W. Bush won with 271 electoral votes, but lost the popular vote to Al Gore by 543,816 votes. Three other presidents have been elected without getting the popular vote and they were all in the 19th century; John Quincy Adams in 1824, Rutherford B Hayes in 1876 and Benjamin Harrison in 1888.
However, no such discrepancy between the popular vote and electoral college outcome exists this time, and Biden's advantage at the ballot box has translated into a 279 to 217 lead in the electoral college, with 42 outstanding.
Biden's five-million-plus gap over Trump is so far the 16th biggest in U.S. history. The largest was the 17,995,488 vote lead that Richard Nixon got over George McGovern in 1972.
Meanwhile, Biden has dismissed Trump's refusal to concede the election amid the sitting president's team claims without evidence of widespread fraud, calling the incumbent an "embarrassment."
"We are already beginning the transition. We are well underway," Biden said in Wilmington, Delaware on Tuesday. The same day, Secretary of State Mike Pompeo sparked concern among Democrats when he said at a press briefing that "there will be a smooth transition to a second Trump administration."
This story has been updated with a new image.