Biden Closes in on Trump in Texas as He Bids to Flip State: Poll
Democratic presidential candidate Joe Biden is close to tied with Donald Trump in Texas, according to polling.
With Biden vying to flip the state, 46 percent of those polled said they would vote for him, only 2 percent less than the 48 percent planning to back Trump.
The Progress Texas/PPP polling was conducted June 18 to 19 among 907 Texas voters, contacted over phone call and text message. It has a margin of error of plus or minus 3 points.
Biden previously indicated his focus on the state at the Texas Democratic Party state convention, which was held online due to the pandemic, where he said: "Texas is an important battleground state for our campaign in 2020. I think we have a real chance to turn the state blue because of the work all of you have done."
If Biden were to defeat Trump in Texas it would be seen as a major coup, with the last time a Democratic presidential candidate won the state coming in 1976, when Jimmy Carter defeated Gerald Ford.
It would also be highly influential in the national result, with 38 electoral college votes.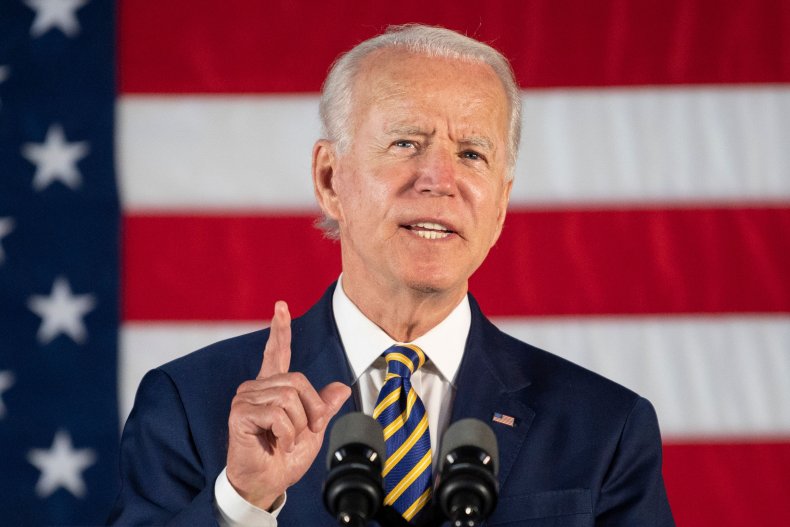 The latest poll is one of several which have shown Biden and Trump tied or close to.
A previous PPP poll, conducted among 682 Texas voters between June 3 and 4, put the pair each on 48 percent.xx
A Quinnipiac University Poll, which saw 1,166 interviews conducted over telephone throughout Texas from May 28 to June 1 and had a margin of error of plus or minus 2.9 percent, put Trump on 44 percent and Biden on 43 percent.
After this poll's release, Quinnipiac University Polling Analyst Tim Malloy said: "Too tight to tell in Texas. As the country confronts chaos and COVID-19, perhaps one of the most important states of all is a toss-up."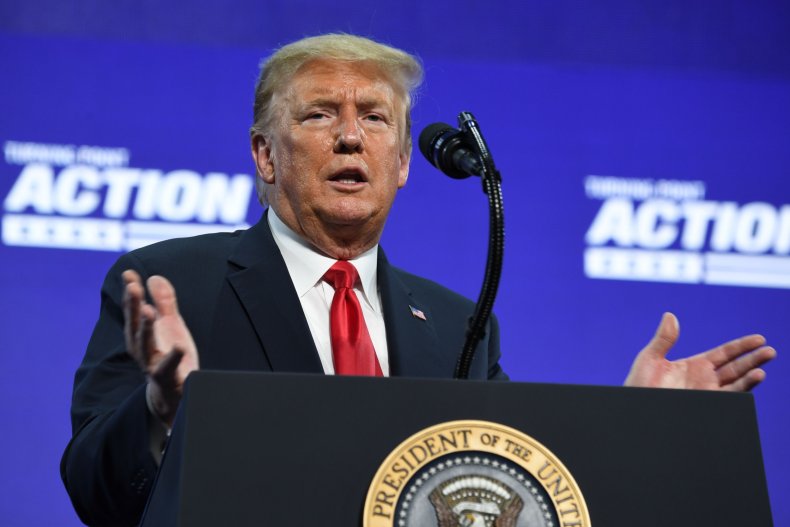 Polling from Emerson, conducted May 8 to 10, showed a wider gap between the pair though still indicated a tight race, with Trump on 47 percent and Biden on 41. The poll, which was conducted among 800 people, had a margin of error of plus or minus 3.4 percent.
According to a polling average for Texas compiled by FiveThirtyEight, Trump is ahead by less than a point, at 47.4 to 46.7 percent.
Newsweek has contacted the Trump and Biden campaigns for comment.
Trump previously spoke to a roundtable in Dallas of how Texas had been said to be too close to call ahead of the last election, though he went on to win. He added "we're doing good here again."
Tight polling in Texas comes as Biden's national lead in surveys holds steady. This comes as he also looks in with a chance of winning six swing states which went Trump's way when he faced Hillary Clinton in 2016.
But despite the Democrat's advantage in the polls, Trump's supporters are still more enthusiastic to support him than Biden's.