President Donald Trump said on Sunday that he had openly raised accusations of corruption against former Vice President and 2020 candidate Joe Biden while on a phone call with Ukrainian President Volodymyr Zelensky this July.
The president said on Sunday that the phone call was "congratulatory" and that "corruption" of Biden was discussed. "Largely the fact that we don't want our people, like Vice President Biden and his son, creating to the corruption already in the Ukraine," said Trump.
Trump's phone call—discussing investigating a political adversary with a foreign government that was seeking military aid from the U.S.—came just one day after former special counsel Robert Mueller testified to Congress about the president's potential collusion with Russia to influence the outcome of the 2016 elections.
Here's what you need to know about how Ukraine-gate came about:
Biden's Involvement
Hunter Biden, son of Joe, became a director at a Ukrainian gas company, Burisma, in 2014 when his father was vice president and working on policy towards the country, creating a potential conflict of interest. Questions were raised in 2016 when Biden—like many representatives of Western governments—pushed the government to fire prosecutor Viktor Shokin, who had been previously investigated the owner of Burisma, who was accused of ignoring corruption.
The vice president threatened to withhold $1 billion in guaranteed loans from the U.S. if Ukraine did not push out Shokin and comply with other anti-corruption requests.
The Trump administration has been vocal about Biden using his position with Ukraine to protect his son, but Biden says he has never spoken to Hunter about his business dealings.
Shokin was believed to be obstructing anti-corruption investigations by many members of the Obama administration as well as other western forces, and in May of 2019 Ukraine's then-prosecutor cleared Biden of any potential wrongdoing.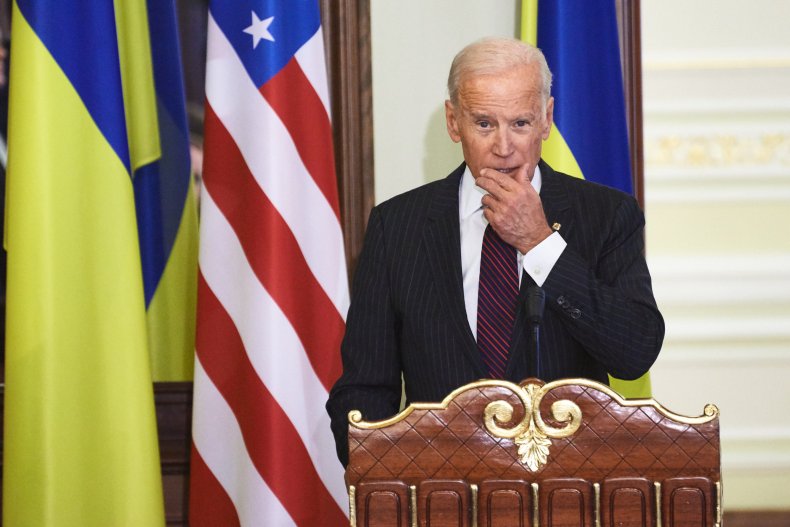 The Whistleblower
In August, a whistleblower filed allegations claiming that the president had reached out to a foreign leader and made a "promise." The New York Times and the Wall Street Journal both claimed that the complaint had something to do with Ukraine. The Wall Street Journal also reported that the president had asked Zelensky to investigate Hunter Biden at least eight times.
The Intelligence Community Inspector General, appointed by Trump, said that the whistleblower report was of "urgent concern and credible," and that it "relates to one of the most significant and important of the Director of National Intelligence's responsibilities to the American people."
The Call
House Democrats are looking into the call between Trump and Zelensky and claim that the president told Zelensky he could improve the image of Ukraine by investigating corruption charges, like the one against 2020 Democratic frontrunner Joe Biden.
On the day following the call, the U.S. special representative for Ukraine, Ambassador Kurt Volker, met with Zelensky. Shortly thereafter, Trump's personal lawyer Rudy Giuliani, met with Zelensky's aide Andriy Yermak in Spain to discuss a meeting between the two presidents.
What You Need to Know About Ukraine
Ukraine's current president is a former comedian. He played a history teacher who was suddenly elected as president on a popular TV show, before he himself was suddenly elected to the presidency.
Ukraine, meanwhile, is in a rough place geopolitically as they are still at odds with their much larger neighbor, Russia. Russia forcefully annexed Crimea, formerly a part of Ukraine, in 2014. The U.S. has mostly supported Ukraine in its efforts to defend itself: Congress approved $250 million to help fund their fight against pro-Kremlin separatists.
Giuliani Gives Up The Gun
Giuliani has tweeted several times about his belief that Biden and his family had participated in "bribery, extortion, money laundering and fraud" in Ukraine. But the former New York City mayor admitted for the first time that he had visited and talked to government officials in Ukraine about investigating the Bidens on CNN last week. "Of course I did," Giuliani said, but said that he did not tell the president about his plans before going. "I did what I did on my own," Giuliani said. "I told him about it afterward."
How the Trump Administration is Reacting
The president told reporters that he had done nothing wrong or illegal, but the White House has not been willing to give Congress transcripts from the call. A Ukrainian readout of the call says that, "Donald Trump is convinced that the new Ukrainian government will be able to quickly improve image of Ukraine, complete investigation of corruption cases, which inhibited the interaction between Ukraine and the USA."
When asked again on Monday morning about the call, the president deflected. "We had a perfect phone call with the president of Ukraine. Everybody knows it. It's just a Democrat witch hunt. Here we go again. They failed with Russia, they failed with recession, they failed with everything," he said. "The one who's got the problem is Biden. Cause you look at what Biden did, Biden did what they would like to have me do except for one problem. I didn't do it. What Biden did is a disgrace, what his son did is a disgrace."
Again, there is no evidence of any wrongdoing by Biden and his son.
How Democrats Are Reacting
The one word on everyone's mind: impeachment.
House Speaker Nancy Pelosi issued a stern letter to her fellow Democratic lawmakers this weekend, urging for the full whistleblower report to be turned over.
House Intelligence Committee Chairman Adam Schiff, meanwhile, said that the call with Ukraine had made him feel a bit more comfortable with the idea of impeachment.
"If the President is essentially withholding military aid at the same time that he is trying to browbeat a foreign leader into doing something illicit that is providing dirt on his opponent during a presidential campaign, then that may be the only remedy that is coequal to the evil that conduct represents," he said on CNN's State of the Union Sunday morning.
Schiff's committee has plans to hold a public hearing with the acting director of national intelligence this Thursday.
What About Biden?
"Not one single credible outlet has given credibility to these assertions. Not one single one," Biden told press in Cedar Rapids, Iowa, on Friday. "So I have no comment other than the president should start to be president."
Later that night, the 2020 candidate issued a formal statement. "If these reports are true, then there is truly no bottom to President Trump's willingness to abuse his power and abase our country," he wrote. "This behavior is particularly abhorrent because it exploits the foreign policy of our country and undermines our national security for political purposes. It means that he used the power and resources of the United States to pressure a sovereign nation — a partner that is still under direct assault from Russia — pushing Ukraine to subvert the rule of law in the express hope of extracting a political favor."