Biden Beating Trump in Battle for Undecided Voters: Poll
The majority of undecided voters asked who they would choose if they had to pick President Donald Trump or Joe Biden at the polls opted for the Democratic candidate, according to new polling.
A Reuters/Ipsos opinion poll gave Biden an 8-point lead over the president among registered voters asked, with 46 percent stating they would back him compared to 38 percent for Trump.
The remaining 16 percent were undecided as to who to pick, may support a third-party candidate or may choose not to vote at all.
Among registered voters who were undecided or third party backers, nearly two thirds, 61 percent, said they would back Biden over Trump if they had to choose between the pair.
The polling was conducted online from July 15 to 21 and responses were collected from 4,430 American adults, with 3,744 registered voters among them.
Newsweek has contacted the Trump and Biden campaigns for comment.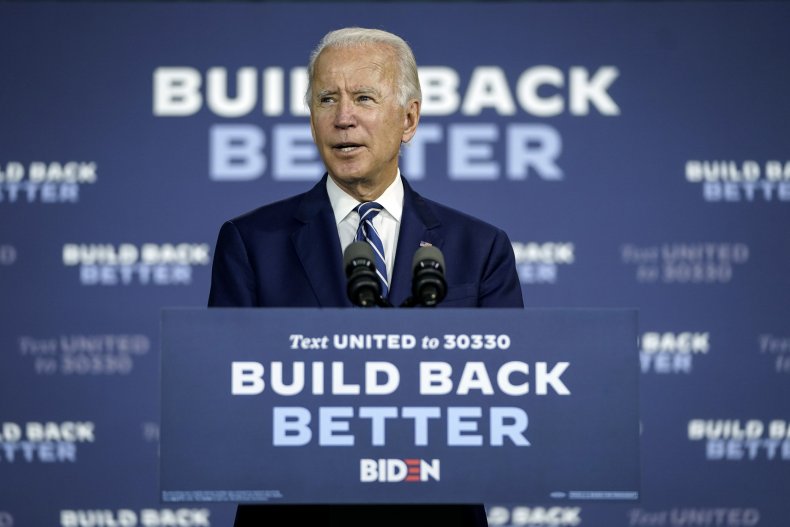 The president has previously been accused of working more to galvanize his base than to expand it with recent campaign efforts.
"He's less concerned with persuading swing voters, and more interested in his activating his base. That's hardly a revelation—it's been true since day one of the Trump administration, and it's just as true now," Thomas Gift, a political scientist at University College London previously told Newsweek.
This adds to Biden's general lead in polls, with FiveThirtyEight's national polling average giving the Democrat a lead of around 8 points.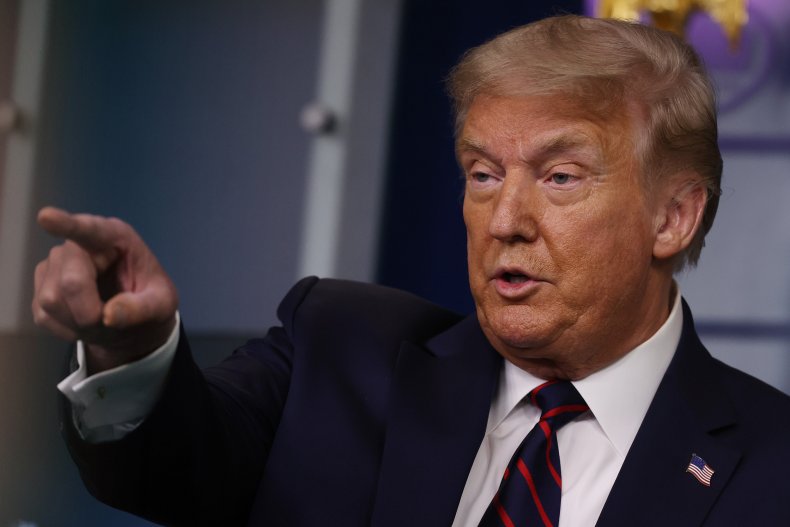 Real Clear Politics' average has the Democrat ahead by 8.6 points.
Some national polling has given Biden double-figure leads ahead of November.
Trump has also trailed in some key battleground states. Rasmussen Reports, which the president often cites, shows him trailing in Pennsylvania and Ohio.
The president has dismissed what he has branded "fake polls" in the past in response to him trailing Biden.
Vice President Mike Pence recently said that "polling in America is broken."
"I didn't believe the polls in 2016, and I don't believe the polls in 2020," he said, while speaking to Breitbart in Onalaska, Wisconsin.
"I think there is greater enthusiasm today than there was four years ago."
Polling in 2016 had put the president behind his then Democratic rival Hillary Clinton before he eventually secured more Electoral College votes, though Biden's lead in the polls is stronger than Clinton's was at the same point.