Joe Biden's Favorability Rating Among Democratic Voters is Tumbling Ahead of Expected 2020 Announcement: Poll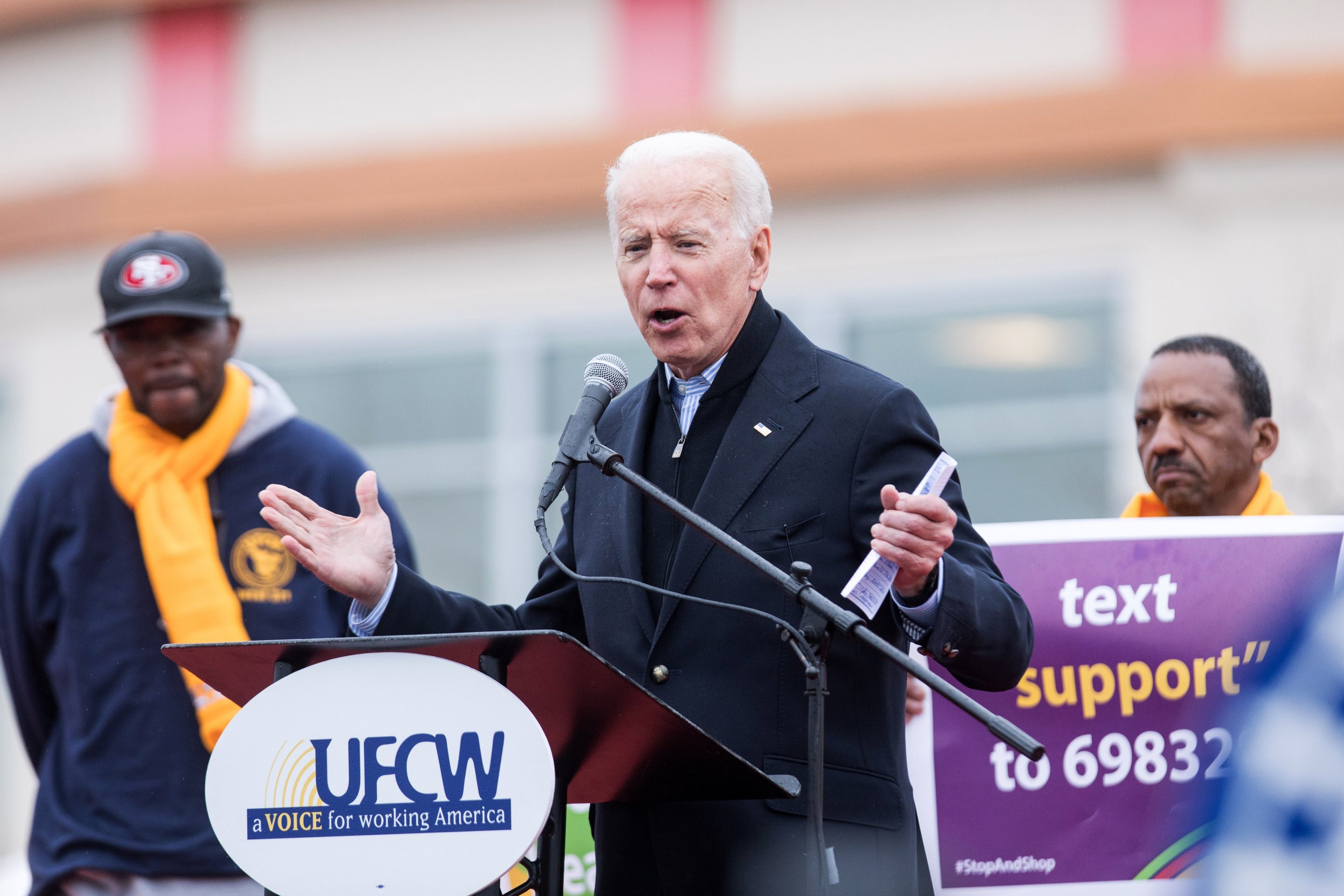 Joe Biden's net favorability rating dropped 7 percent among Democratic voters, according to a poll released Tuesday amid reports that the former vice president would be launching his presidential campaign this week.
The report from Monmouth University found that Biden's net favorability rating had dropped to 56 percent, falling from the 63 percent favorability he received in March. The poll, which was taken between April 11 and April 15, noted that his favorability rating has plunged since January, when he had a 71 percent favorability rating.
Despite the decline in favorability, Biden was still the Democratic candidate most desired by respondents. The poll suggested that 27 percent of Democratic and Democratic-leaning voters indicated they would nominate Biden, who is leading the pack of 19 individuals vying to take on President Donald Trump as the Democratic nominee.
Senator Bernie Sanders earned the second-highest level of support. The democratic socialist received a 44 percent favorability rating, a significant decline from the 53 percent registered in March but little overall change from the 49 percent he recorded in January. Twenty percent of survey respondents said they would select Sanders as their candidate.
Mayor Pete Buttigieg, of South Bend, Indiana, and Senator Kamala Harris followed Biden and Sanders, each earned 8 percent support for the party's nomination. Six percent of respondents indicated they backed Elizabeth Warren for the party nomination.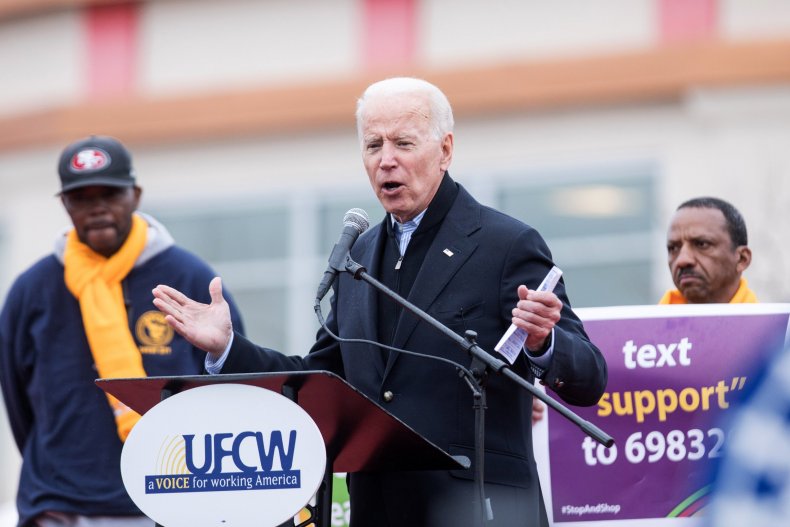 Biden recently faced a raft of negative publicity over allegations of inappropriately touching women. Last month, former Nevada state lawmaker Lucy Flores accused Biden of unwanted touching at a campaign event in 2014.
Eight women have now come forward to say that Biden touched them in ways that made them feel uncomfortable.
In a video released about the allegations, Biden said that he has always "tried to make a human connection" with people he was meeting and that "social norms have begun to change, they've shifted, and the boundaries of protecting personal space have been reset, and I get it. I get it. I hear what they're saying."
In his first public appearance following the allegations, Biden joked about the concerns regarding his contact, prompting backlash.
On Monday, Flores criticized Biden for the way he handled the allegations. "Frankly, to me it demonstrated that the words that he said—that he was going to take this very seriously, that he was going to listen, that he was going to learn—to me, that indicated that he didn't mean that at all," she said while speaking with Fox News host Shannon Bream.