Joe Biden Is Favorite To Win Close Iowa Caucus Race With Odds of One in Four: Forecast
Joe Biden is most likely to win the first nominating contest of the 2020 Democratic primary race, a new forecast has shown.
The former Vice President has a one in three chance of winning the most votes in the Iowa caucus, while second place Bernie Sanders has winning odds of one in four (27 percent), according to a forecast launched by FiveThirtyEight on Thursday.
Having simulated the primary contest "thousands of times" using a model that accounts for drop outs and polling swings, the pollsters found Biden won 27 percent of votes in the state on average. In 80 percent of all predictions, he was found to pick up between 4 and 49 percent of the vote.
When it comes to delegates, Biden is forecast to win an average of 13 pledged Iowa delegates from a total of 41, and has a 38 percent chance of winning more delegates than any other candidate.
Vermont Senator Sanders was again found to be close behind the frontrunner, with a three in ten chance of bagging the most delegates. He is also projected to win 11 pledged delegates in the state on average.
By comparison, third and fourth place candidates Mayor Pete Buttigieg and Massachusetts Sen. Elizabeth Warren won 8 and 6 delegates on average respectively under the FiveThirtyEight model.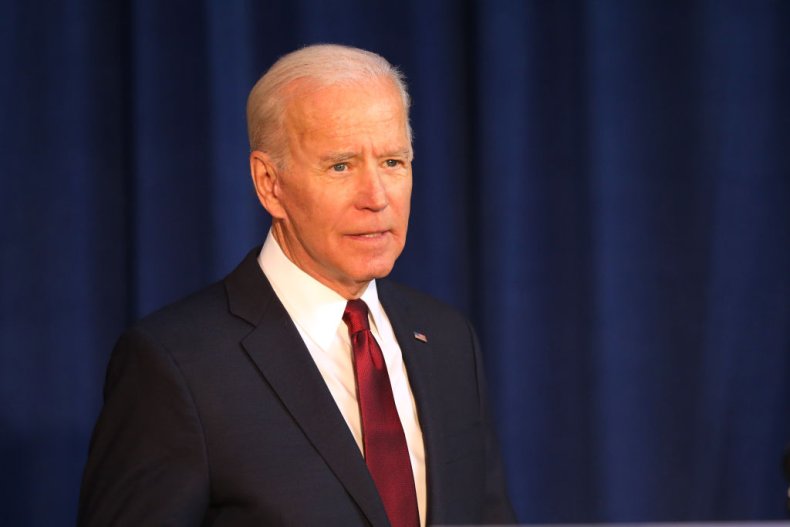 Its average of Iowa caucus polls shows the race in the first nominating contest of the primaries will be incredibly right. Just 2.4 percentage points separate first place Biden and third place Buttigieg, and less than a single point stands between the former vice president and Sanders.
The Iowa caucus is just 24 days away, with Democrats in the Hawkeye State due to pick their favorite presidential candidate on February 3. Having remained the first nominating state since 1972, Iowa state officials will be revealing vote totals for the first time this year.
Out of the 41 pledged delegates on offer, 14 will be dished out based on the statewide vote, while 27 are awarded based on congressional district counts.
On a national level, the FiveThirtyEight forecast gives Biden the best odds of winning the majority of pledged delegates, measuring the likelihood of him winning the 2020 nomination at 40 percent.
The odds of Sen. Sanders doing the same are roughly half, with the forecasting projecting his odds as one in five at the time of writing. It also found that "no one" was more likely to win more than half of pledged delegates than either Warren or Buttigieg.
Its average of national Democratic primary polling also gave the former vice president a clear lead, with backing from more than 26 percent of party voters—eight points ahead of Senator Sanders on 18.1 percent.
Joe Biden Is Favorite To Win Close Iowa Caucus Race With Odds of One in Four: Forecast | U.S.