Joe Biden Is the First Presidential Candidate to Receive Over 75 Million Votes, as Counting Continues
As ballots continue to be tabulated in several states across the nation, Democratic nominee Joe Biden has become the first presidential candidate to receive over 75 million votes.
As of Friday night, Biden had received 75,088,495 votes, according to data from The Cook Political Report. The former vice president has already surpassed Barack Obama's record for the most votes cast for a presidential candidate. Obama received 69,498,516 votes in the 2008 election—a number Biden passed Wednesday night.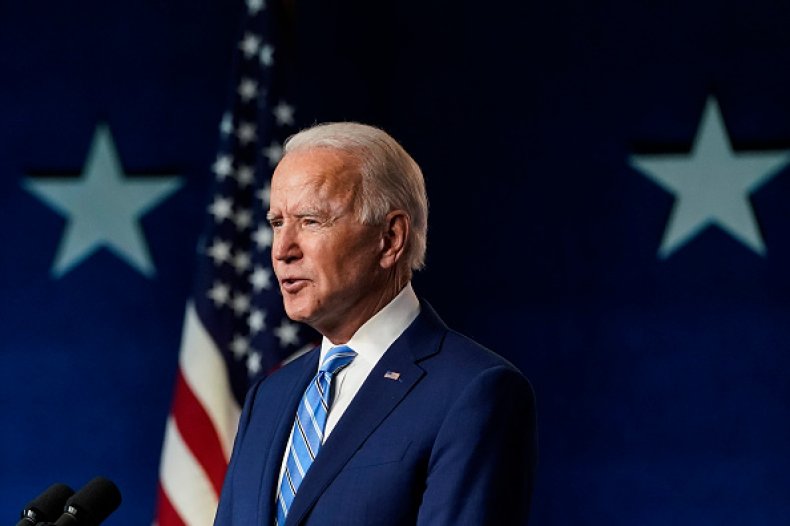 This year's presidential election has seen record voter turnout. The Washington Post projects that the turnout will be the highest since 1900, when 73.7 percent of eligible Americans voted.
The coronavirus pandemic has led to expanded access to voting and a surge in mail-in voting. Voters who cast their ballots in person reportedly waited in hours-long lines in states like Texas and Georgia.
Biden is currently leading in the popular vote over President Donald Trump, who has 70,523,733 votes.
The race continues to tighten, hinging on only a few battleground states that are still too close to call three days after Election Day. But new ballot drops are strongly favoring Biden.
As election workers are now counting absentee ballots, Biden has widened his lead in key battleground states like Georgia and Pennsylvania. Trump has made gains in Arizona but still trails behind his opponent by 30,000 votes.
Winning the popular vote does not always secure the presidency. Four years ago, Democrat Hillary Clinton won the popular vote by nearly 3 million votes but still lost the election to Trump in the Electoral College.
In 2016, Trump amassed 62,984,828 votes, or roughly 46 percent of the popular vote—the fourth highest number of votes to be received by a presidential candidate before this year's election.
While many news organizations and the Biden campaign have refrained from calling a winner, the former vice president was planning to make a speech on Friday night about the state of the election's results.
Trump, meanwhile, addressed the nation on Thursday evening and charged, without evidence, that the election was being "stolen" by voter fraud.
"I tell you, I've been talking about this for many months with all of you. I've said very strongly that mail-in ballots were going to end up being a disaster. Small, very easy elections were disastrous. This is a large-scale version, and it's getting worse and worse every day," Trump said from the White House.
Newsweek reached out to the Biden campaign for comment but did not hear back before publication.