Fox News South Carolina 2020 Poll Looks Really Good for Joe Biden
Former Vice President Joe Biden remains indomitable in a new survey of Democratic voters in South Carolina, a state critical to capturing the party's 2020 presidential nomination.
In a new Fox News poll released Thursday, Biden towered above his Democratic challengers at 35 percent, more than the share of support received by the next four leading contenders combined. Fourteen percent of South Carolina Democratic primary voters indicated support for Senator Bernie Sanders and 12 percent chose Senator Kamala Harris.
Thursday's poll is the first major survey in South Carolina to be conducted after the first Democratic debates of the 2020 cycle. Biden was widely seen by political commentators to have been bruised by Harris during a tense exchange at the Miami debates over his opposition to federally mandated busing in the Civil Rights era.
Harris, accordingly, saw her fortunes rise after the debate performance in late June where she was lauded by Democratic pundits for sharing how she benefited as a child from busing-supported school desegregation.
But her breakout turn in Miami has not appeared to break through Biden's solid grasp of the Democratic primary base in South Carolina, where she ranks third in the Fox News survey and well below Biden's lead.
South Carolina is home to a large portion of the Democratic Party's base of African-American support, and gaining traction with black voters in the state is seen as a litmus test for earning the confidence of black voters nationwide.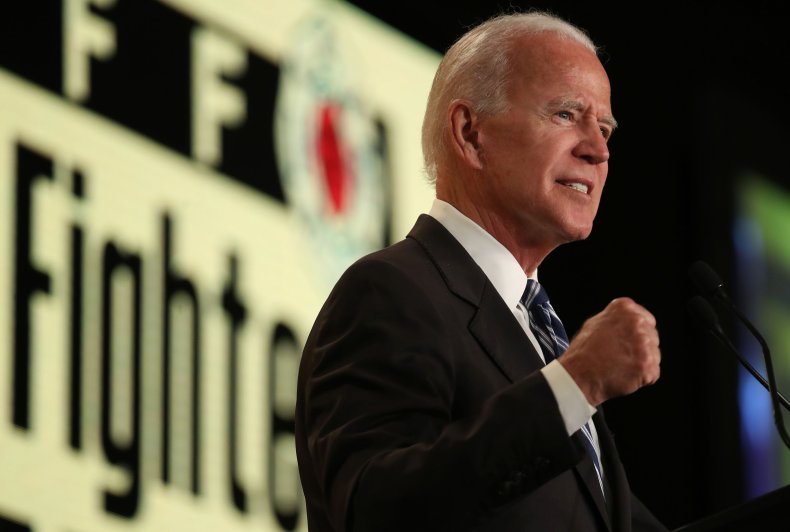 Another notable line from the survey, one replicated in other polls, is that, despite the sheer number of options available, 20 percent of South Carolina's Democratic voters don't know who they're going to vote for.
The two-highest polling candidates both in the state and in national polls, Biden and Sanders, also have the greatest amount of name recognition. This could indicate that as other candidates, such as Harris, Senator Elizabeth Warren or South Bend Mayor Pete Buttigieg, rise in the polls, the 20-percent share of uncertain Democrats might discover a candidate worthy of pulling them off the sidelines.
In order to qualify for the Democratic primary debates this fall, candidates will have to reach at least 2 percent in four separate qualifying polls and garner the support of at least 130,000 donors.
One Democratic candidate who appeared on the Miami stage, Congressman Eric Swalwell, will not be appearing in future debates. Swalwell recently dropped out of the primary race, but the news was almost instantly preempted by the announcement of another entry into the Democratic nomination fight: billionaire and impeachment campaigner Tom Steyer said he was throwing his hat in the ring to earn the party's nomination.