Joe Biden Faces Fresh Backlash on Twitter After Addressing His Role in Anita Hill Hearing
Former Vice President Joe Biden, a potential 2020 election candidate, faces new backlash after he expressed regret over how he handled the 1991 Senate hearing of Anita Hill, who accused then-Supreme Court nominee Clarence Thomas of sexual harassment.
"We knew a lot less about the extent of harassment back then, over 30 years ago. She paid a terrible price, she was abused for the hearing. She was taken advantage of. Her reputation was attacked," Biden said at The Biden Courage Awards in New York City on Tuesday.
"I wish I could have done something," the former Delaware senator and chairman of the Senate Judiciary Committee continued. "To this day I regret I couldn't come up with a way to get her the kind of hearing she deserved, given the courage she showed by reaching out to us."
Biden's words were not enough for notable people on Twitter.
"You wish you could have done something? You were the chair of the committee, a**hole," Rachel Tiven, who ran the LGBTQ advocacy group Lambda Legal, tweeted on Wednesday. "Women have paid for your weakness and incomprehension *every single day.*"
Another Democrat referenced a running joke among Hill's family: every time someone rings the doorbell, they say Biden is there to apologize.
At Tuesday's event, hosted by the Biden Foundation and It's on Us—an organization that seeks to end sexual assault—Biden also condemned "white man's culture."
"We all have an obligation to do nothing less than change the culture in this country," Biden said. "This is English jurisprudential culture, a white man's culture. It's got to change."
Biden faced criticism for that comment, too.
"I always have a giggle when a white Democrat attacks white people for being white, including themselves. #JoeBiden" tweeted Bill Mitchell, host of the pro-President Donald Trump channel YourVoice America.
Thomas was confirmed on a 52-48 vote, with Biden among 46 Democrats and two Republicans who opposed his confirmation.
Biden on Tuesday said he has apologized for his past treatment of Hill. But as of September, Hill claims she had still not heard an apology from Biden.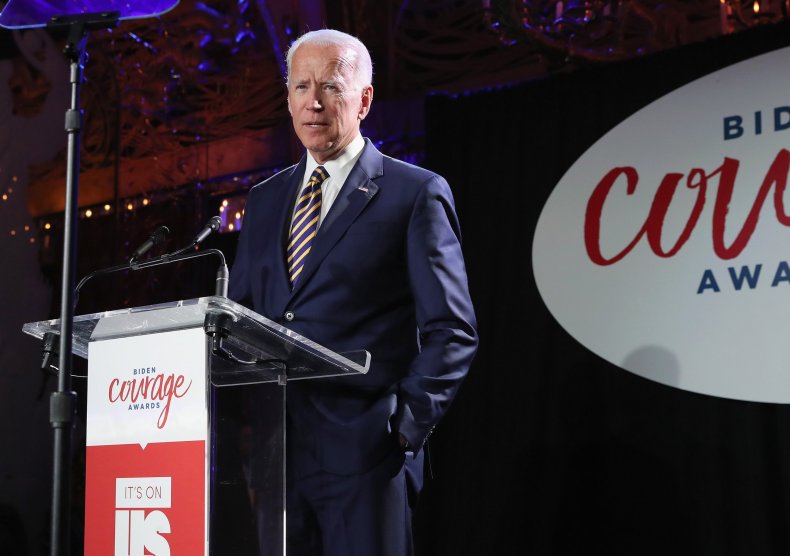 Critics pointed out that Biden's moves around Hill could be his greatest weakness if he runs for president.
While Biden walked to his car Tuesday night, a reporter asked, "When will you let us know if you're running for president?"
"In a little bit," Biden said in a video captured by The Hill.