Joe Biden Has Led Donald Trump in Every National Poll This Month
Democratic Presidential Nominee Joe Biden has led his Republican opponent Donald Trump in every national poll that has been released this month, according to data maintained by two polling aggregators.
In polling data maintained by RealClearPolitics, Trump trailed behind Biden in over 30 nationwide general election presidential polls released in October. The data indicates that support for Biden's campaign this year peaked around October 11, when the former vice president's national polling average placed him 10.3 percentage points ahead of the Republican. In the days since, Trump has managed to lessen the gap and is now trailing Biden by an average of 7.9 percent nationally.
Polling data maintained by FiveThirtyEight paints a similar picture of the race. Biden led Trump in every single nationwide poll out of the dozens conducted among likely voters, registered voters and American adults this month, according to an aggregation maintained by the website.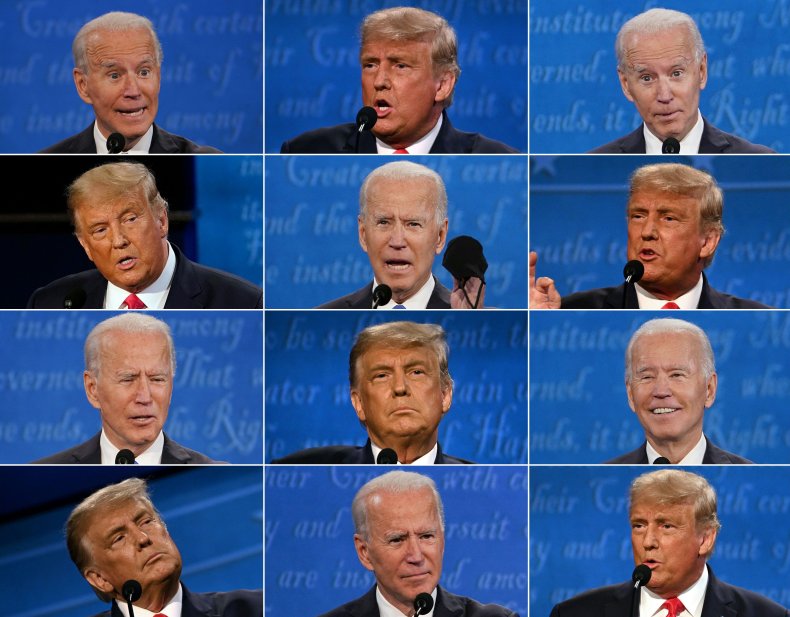 However, FiveThirtyEight's polling averages show that the gap between the two candidates has only continued to widen in the days leading up to November 3. Biden opened the month with 7.6 percent average lead over Trump, which then increased to 10.7 percent on October 17. The Democrat maintained a 9.8 point average lead as of October 22.
With less than two weeks until Election Day, Trump's prospects of victory appear to be fading. Against a backdrop of disappointing poll results and lagging fundraising figures, the president has continued to grind out back-to-back rallies in key swing states in an attempt reverse the fortunes of his campaign. Meanwhile, Biden's schedule has been packed with virtual fundraisers and online events.
Trump has repeatedly attacked the credibility of polling and contended that the race is closer than surveys indicate. His campaign insists that 2020 could be another repeat of 2016, when the Republican won against former Secretary of State Hillary Clinton despite lagging behind in most polls.
"How about the last election? I was down in all nine places that I had to win. That wasn't a good feeling," Trump said during a rally in Wisconsin. "By the end of the evening, I won all nine places, right? Think of that. Other than that, they did a great job of polling."
Democrats have issued similar remarks in a bid to encourage greater voter turnout. In a recent memo, Biden campaign manager Jennifer O'Malley urged supporters to "campaign like we're trailing" and remember that "polling can be wrong."
In his Biden campaign rally debut, former President Barack Obama revealed that he isn't following polls.
"We cannot leave any doubt in this election," Obama said at the Pennsylvania event. "We can't be complacent. I don't care about the polls. There were a whole bunch of polls last time [that] didn't work out."
Biden's campaign has spent over $582 million on television advertisements since entering the race in April 2019, according to the nonpartisan firm Advertising Analytics. The amount represents the largest sum any presidential candidate has spent on TV and digital advertising in U.S. history. By comparison, Trump's campaign spent $342 million over the past two years.
Newsweek reached out to Biden and Trump's campaigns for comment.