Joe Biden Has More Than 90 Percent Chance of Winning Democratic Primary Majority—FiveThirtyEight Polling Forecast
Former Vice President Joe Biden has a more than 90 percent chance of winning a majority in the Democratic primary race, a recent polling forecast has suggested.
According to FiveThirtyEight's forecast, Biden currently has an 11 in 12, or 91 percent, chance of winning a majority.
The odds are staggering compared to those predicted for Vermont Sen. Bernie Sanders, Biden's only major rival in the race after other primary contenders dropped out following the former vice president's Super Tuesday success.
For Sanders, FiveThirtyEight predicted a 1 in 100, or 1 percent, chance of securing a majority in the Democratic primary race.
Adding insult to injury, Sanders technically did not even come second to Biden in the forecast, with "No one" being predicted to have a higher chance of securing a majority, with odds of 1 in 12, or eight percent.
Hawaii Rep. Tulsi Gabbard, meanwhile, was forecast to have a 0 percent chance of winning a majority.
When it comes to winning a plurality, or receiving more votes than any other candidate, without receiving a majority, Biden still appeared to be the favorite in the polling forecast, with the former vice president seeing a 24 in 25, or 96 percent, chance of winning a plurality, compared to Sanders' 1 in 25, or 4 percent, chance.
Meanwhile, Gabbard once again was predicted to have a zero percent chance of winning a plurality.
Charting the forecast for each candidate in the primary race, Biden's chances of winning both a majority and plurality of pledged delegates rocketed following Super Tuesday, which saw the former vice president claim victory in 10 out of 14 states.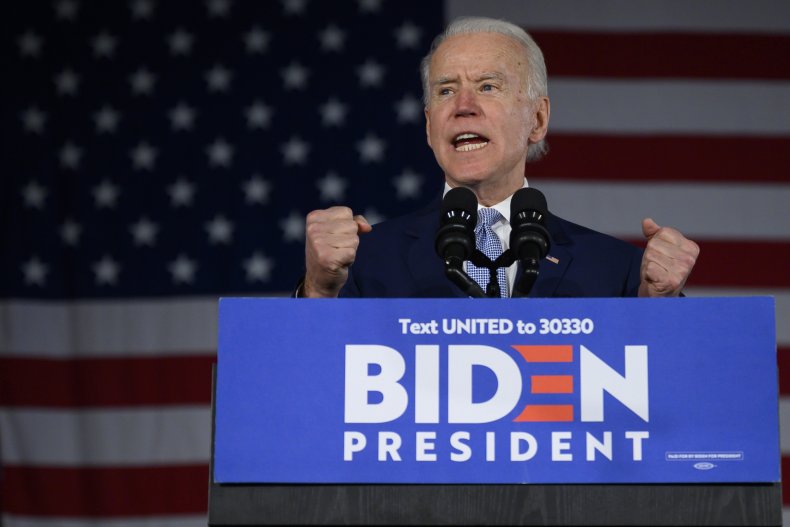 While Sanders' loss to Biden in South Carolina appeared to mark the start of his descent in the polling forecast, Super Tuesday sent his chances of winning either a majority or plurality plummeting to their lowest levels yet.
With his Nevada win, Sanders appeared to be on top in the time between February 22 and 29. But in recent days, Biden appears to have solidified his standing as a strong favorite to win the Democratic nomination.
While FiveThirtyEight's polling forecast does not offer any guarantees, it does paint a clear picture of Biden's substantial lead over Sanders following Super Tuesday's results.
The polling analysis website's forecast is new this year and seeks to simulate the primary season thousands of times to determine the most likely outcome for candidates.