Joe Biden Has Nominated 24 Federal Judges In His First 150 Days As President, Compared to Trump's 15
President Biden announced his fourth round of judicial nominees on Tuesday, bringing his number of nominations to 24 in his first 150 days. President Trump nominated 15 by this time in 2017.
Biden nominated five new judges to federal courts and two to D.C. district courts. A statement from the White House with the announcement said the candidates are "extraordinarily qualified, experienced and devoted to the rule of law and our Constitution."
"President Biden has spent decades committed to strengthening the federal bench, which is why he continues to move at an unparalleled speed with respect to judicial nominations. His first judicial nominations announcement was made faster than that of any new President in modern American history, and today's announcement continues that trend," the statement said.
With the new slate of candidates, 21 of Biden's 24 nominations are women, and more than half of them come from diverse backgrounds. He has nominated more minority women to the judiciary in his first several months as president than Trump did during his entire presidency.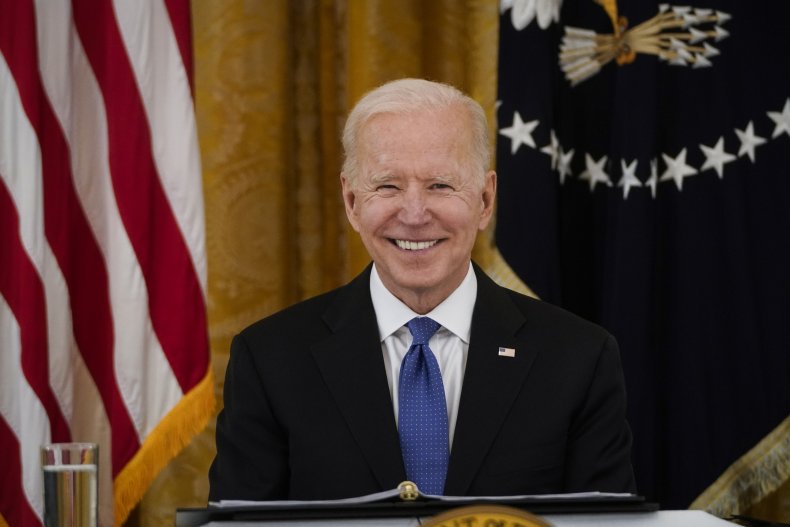 "These choices also continue to fulfill the President's promise to ensure that the nation's courts reflect the diversity that is one of our greatest assets as a country—both in terms of personal and professional backgrounds," the statement said.
The White House's new list of candidates for the judiciary includes a public defender, a federal prosecutor, and leaders in civil and voting rights.
Myrna Pérez, director of the Brennan Center's Voting Rights and Elections Program at the New York University School of Law, is nominated for the U.S. Court of Appeals Second Circuit.
U.S. Magistrate Judge for the District of Connecticut, Sarah A. L. Merriam, is nominated for the U.S. District Court in the District of Connecticut along with Sarala Vidya Nagala, Deputy Chief of the Major Crimes Unit in the U.S. Attorney's Office in the District of Connecticut.
Biden's candidates for the U.S. District Court for the District of Columbia are Judge Omar A. Williams, the Superior Court Judge in Hartford, Connecticut, and attorney Jia M. Cobb.
Tovah R. Calderon, Acting Deputy Assistant Attorney General in the U.S. Department of Justice's Civil Rights Division, is nominated for the D.C. Court of Appeals. The Superior Court of the District of Columbia nomination went to Judge Kenia Seoane Lopez, a Magistrate Judge in the Superior Court.
The Democratic party currently controls the Senate and there is an urgency to appoint Biden's justices to federal courts after Trump installed over 220 during his presidency. Senate Minority Leader Mitch McConnell has threatened to block a potential Supreme Court nominees if the Republicans reclaim the Senate.