Joe Biden Hints At Possible White House Run With New PAC: Report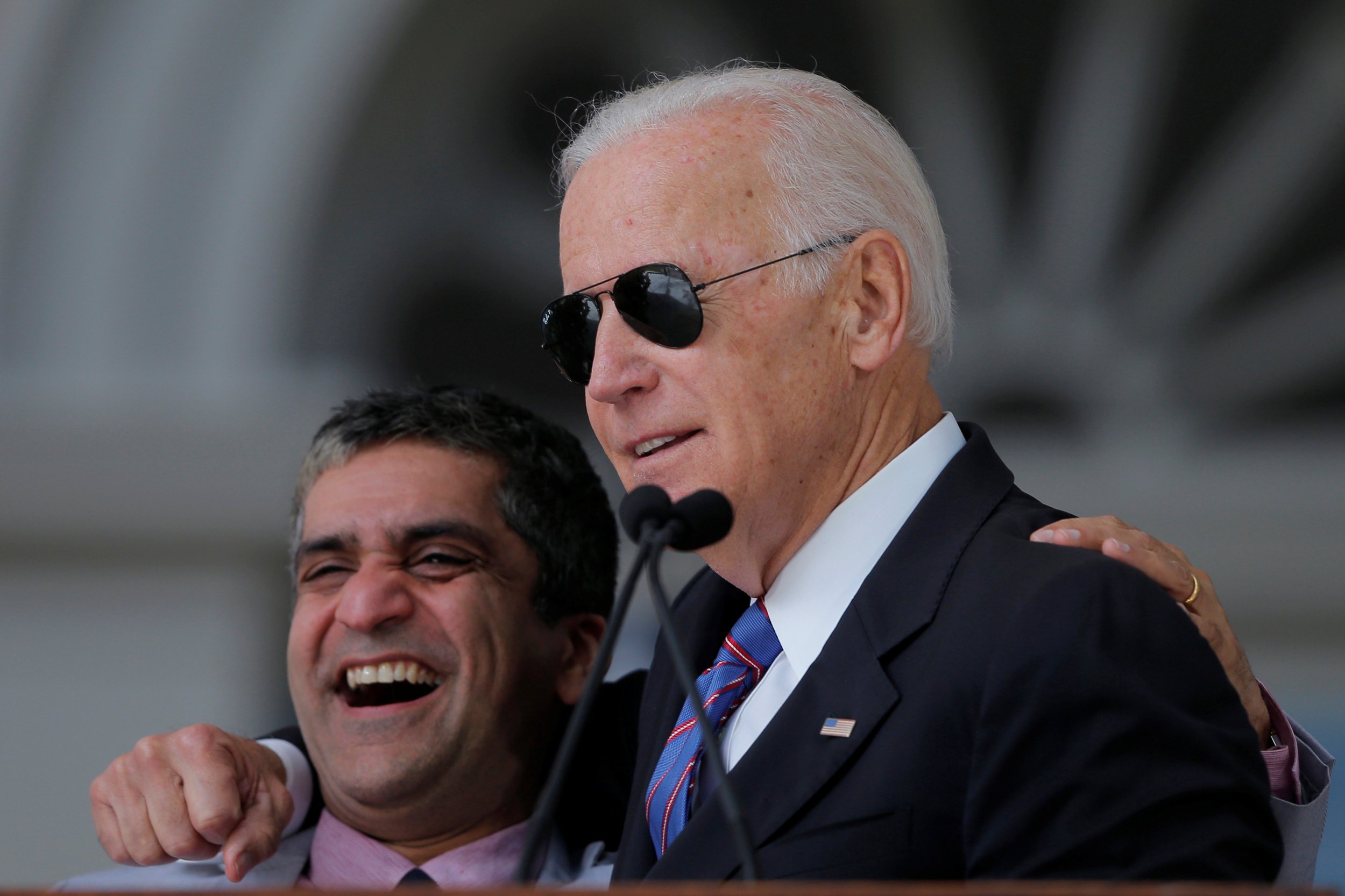 Former Vice President Joe Biden is set to announce the formation of a political action committee (PAC) on Thursday, hinting once again he is considering a run for president in 2020, the New York Times reported on Wednesday.
Biden, who served as President Barack Obama's deputy for eight years, was touted by some Democrats as a possible successor for the president in the 2016 election. He ultimately chose not to run in 2015, though has since voiced some regret as he continued to poll highly among members of the Democratic Party as Republican Donald Trump won.
Biden's PAC, to be named "American Possibilities," will be run by his former aide Greg Schultz, who also worked on both of President Obama's presidential campaigns, the newspaper said.
Biden, 74, dissuaded himself from contesting the Democratic Party's nomination against Hillary Clinton in 2016 due to his son's recent death.
"Biden has a lot of support out there, and this gives him a way to grow that support while also helping Democrats win and build the party," Stephanie Cutter, a veteran Democratic strategist told the paper, without knowledge of the PAC.
Earlier this month Democratic firm Public Policy Polling released figures that indicated that Biden would have a better chance of defeating Trump than virtually any other major Democratic Party member.
Speaking in March, Biden said ""Do I regret not being president?" he added. "Yes. Do I regret not running for president, in light of everything that was going on in my life at the time? No."
Biden has already run for president twice—first in 1988, then in 2008. His friendly relationship with Obama as vice president earned him much popularity online, especially in meme form. Obama rewarded his service to the administration and the country with a Medal of Freedom during the last days of his presidency.
After calling Biden "the best vice president America has ever had," Obama handed him the biggest civilian honor in the U.S. and joked that the event "also gives the Internet one last chance to talk about our bromance."