Joe Biden Holds 50-point Lead among College Students: Poll
Democratic presidential nominee Joe Biden holds a 50-point lead over President Donald Trump among college students, new polling data has found.
According to the latest survey of students released by College Pulse and Chegg on Friday, more than two thirds of undergraduates (69 percent) intend to vote for Biden and his running mate Kamala Harris on November 3.
By comparison, fewer than one in five (19 percent) told pollsters that they would vote for Trump and Vice President Mike Pence to have a second term in the White House. A further six percent said they would be voting for a third party candidate.
Biden's popularity among college students has remained roughly level over the past few months, but is still a strong 10-point increase on his May 19 favorability rating with the group.
Undergraduates are also more confident that Trump will fail to be re-elected in less than a month's time.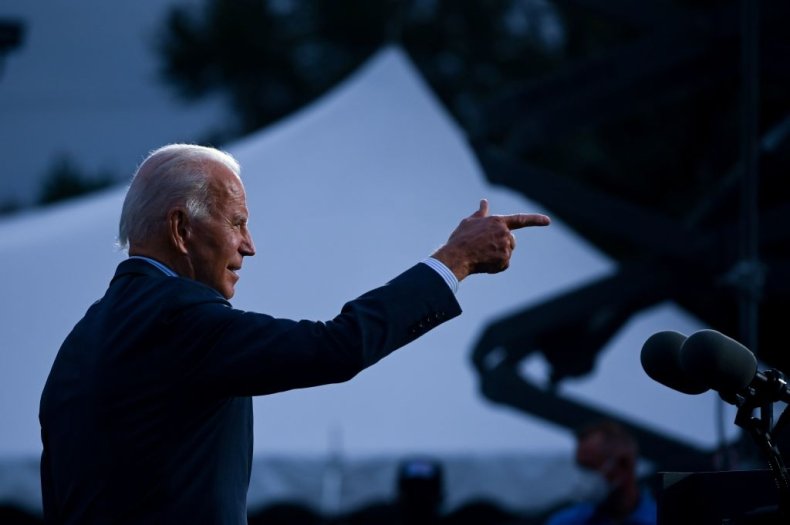 Asked if they believed the president would win a second term on September 22, 57 percent of students said no, while 43 percent believed he could pull it off. But two weeks later, more than six in ten (62 percent) told pollsters Trump would not win on November 3 as just 38 percent backed his chances.
Breaking the results down along demographic lines, Chegg also found that Biden lead Trump among students of all genders, races and high school backgrounds. Republican students were the only sub-group that broke for the Trump and Pence ticket.
However, not all of the survey results looked positive for Biden. According to Chegg, the former vice president has seen his support among Black college students fall by 11 percent over the past three weeks from a high of 88 percent to 77 percent.
Chegg and College Pulse surveyed more than 1,500 full-time and part-time college students on October 6 for their latest poll. Its margin of error is unclear.
The picture from polling of undergraduates does not match up with the mood among the wider public, according to national polls of all demographics.
At the time of writing, the FiveThirtyEight national head-to-head poll tracker puts Biden a little more than eight points ahead of Trump—or a 42-point climb down from his lead among college students in the latest Chegg poll.
One survey released by ABC News and The Washington Post on Sunday found that Trump was 12 points behind Biden among likely voters, and trailing by 11 points among registered voters as of October 9.